The cyber crime domain is now taking a more creative shape with new web series and stories related to it coming out every day. Adding more fire to it, renowned cyber crime investigator Amit Dubey and Prof Triveni Singh IPS are out with their new book 'Atharva', which is a cyber crime fiction, but inspired by real-life incidents and gives a deep insight into evolving world of technology.
Speaking about his book Amit Dubey said the book is first-of-its-kind as it gives the reader a taste of the dark side of hacking, cyber crime and technology along with a gripping story around it.
"The story gives you an unimaginable experience of artificial intelligence, machine learning, augmented realities and IOT and big data-based crimes. What is blockchain and how it is inevitable in these situations? What is singularity and when the world is reaching singularity as per Moore's law"
"It's interesting to see through these emotional personal stories and how these typical technical jargons are linked to Bhagvadgeeta and how the protagonist in the story sees through these verses and enlightens himself to recognize the criminal," Dubey said.
The co-author of the book Prof Triveni Singh adds value by incorporating his knowledge of several years of investigating critical technical cases. He played a crucial role in ideation and linking the stories with technical angle and new ways of investigation through which the books unfold.
"I feel the book will fulfil the purpose of entertainment in terms of storytelling and awareness by knowing the future digital threats. We have tried to club the joy of reading with technical know-how. We have also tried drawing a parallel between the modern digital world with the ancient world of Vedas," Singh added.
The book is now available on Amazon: https://www.amazon.in/dp/8195061621?ref=myi_title_dp
About the Plot: Amit, an Ethical Hacker and a Crime Investigator, who closely works with the police to solve cybercrime cases, indulges in a series of complex virtual world crimes. These crimes take him through a journey of multiple illusions.
There are five unusual criminal cases and Amit starts investigating them one by one, using his hacking and technical skills, understanding the algorithms and decoding the conversational messages. But soon he realizes that he is getting into some trap as all these stories are eventually linked together which earlier seemed to be independent investigations.
Dilip, a police officer and a very practical person, a close friend of Amit, tries to segregate the virtual illusion with the real world.
Kumud, Amit's wife is struggling to understand Amit and his complex thinking processes but eventually she is the one who is indirectly helping Amit and is instrumental in giving clues through some simple real life learning.
After various shocking revelations and hidden facts every time Dilip and Amit nab a criminal, they realize that the culprit they have caught is not the real culprit, but there is someone, something which is still hidden and they are unable to reach him.
Who is that? and why is it difficult to reach him and where to draw the real and virtual boundaries is what is making it difficult to understand the whole situation.
In such disappointing situation, Amit starts referring Bhagvatgeeta and starts discussing those verses, and soon he realizes the solution.
Also read: Hidden Files-Unlock: Real-life Stories Of Cyber Crime Cases Out On Amazon Now
About the Authors: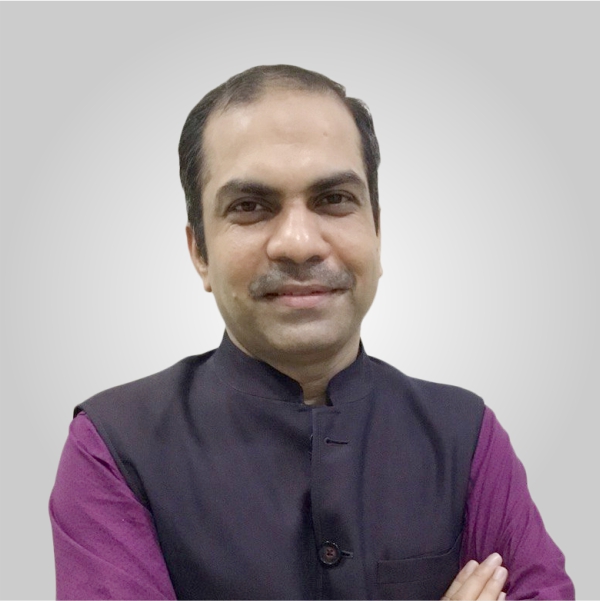 Amit Dubey is a renowned national security expert and a crime investigator on cyber forensics and ethical hacking to various Indian investigation agencies and police department.
A prominent speaker and a credible name on national and international cyber security conferences, Amit is regularly quoted in Indian print and electronic media on global cyber issues. He is also invited by various arms of the Indian government, including its defence forces to train their cyber professionals, acknowledging his authority on cyber security. He is Chief Mentor of Root64 Infosec Research Foundation which is involved in various awareness and training work.
As part of awareness, Amit also run a Radio Show 'RedFM Hidden Files' And have authored two books named 'Hidden Files' and "Return of The Trojan Horse", which includes few of his interesting and thrilling crime cases that he has worked and solved successfully.
Prof Triveni Singh IPS is posted as Superintendent of Police, Cyber Crime, Uttar Pradesh. His core task is to investigate complex cyber crime cases and provide administrative and technical supervision to 18 cyber crime police stations located at all commissionerates in Uttar Pradesh.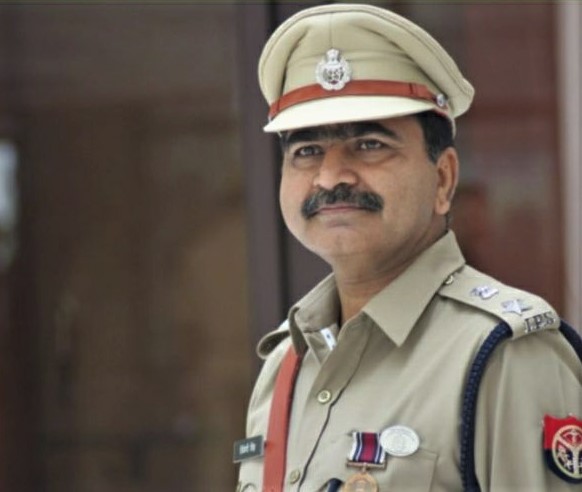 He is expert in cracking complex cybercrime and financial fraud cases. He has wide exposure in investigating cases related to anti-corruption, vigilance, economic offences, money laundering and cyber crimes.
He has been awarded Police Medal for Gallantry (PMG) by the President of India. He is more popular as a Cyber Crime Investigation Specialist and is widely known as CyberCop of India. He has dealt with almost every type of cyber criminals and investigated more than 200 types of cybercrimes followed by arrests of thousands of criminals using an intensive technical investigation process. He is known for his expertise in handling financial and Banking frauds. He is also the resource person for various central investigation agencies and judicial bodies.
He has been awarded at various national and international platforms for his contributions towards controlling cybercrimes. Singh is a popular cyber security speaker and advisor. His research work has been published in many international journals and publications. He has done Ph.D. in 'Financial Cyber Crime Management' and was conferred as 'Honorary Professor' by Amity University for his contribution in the field of cyber security.
Other books by the authors: https://www.amazon.in/Amit-Dubey/e/B083G7GYL6?ref_=dbs_p_pbk_r00_abau_000000