Canadian Town Under Ransomware Attack By Cyber Criminals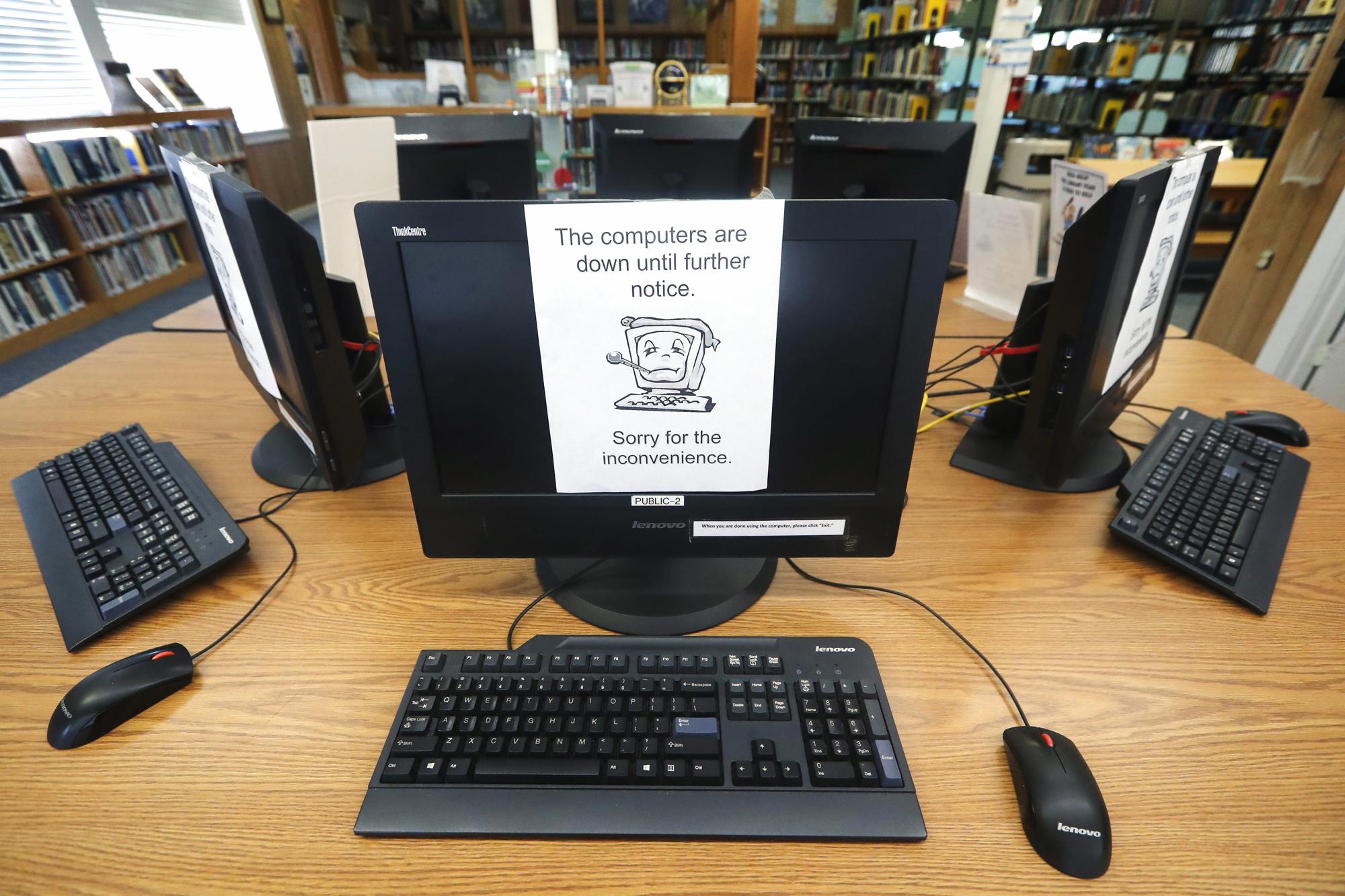 Is it possible to put an entire city under cyber attack? Well, yes. Such a threat is no longer unimaginable as one more town falls prey to the rising threat of ransomware.
The epicentre of the cyber attack the small Canadian hamlet of St. Marys in Ontario while the group believed to be responsible for the attack is LockBit.
According to reports, no ransom has been paid as of yet and the town asserts that the majority of city operations are still in place, and that staff members are still employed and receiving pay.
However, the threat is real and acknowledged by the town which has put out a warning on its official website.
ALSO READ: Cure For Ransomware: Europol Offers 136 Free Tools To Rescue Encrypted Files Against Ransomware
"The Town of St. Marys is now looking into a cyber security incident that resulted in our internal system being locked and our data being encrypted. In order to investigate the origin of the event, restore our backup data, and assess, whether any consequences on our information have occurred, we are working closely with cyber security experts," the warning post reads.
In a press release, the town's authorities stated that a trained team comprising competent employees, cyber security specialists and legal counsels is looking into the matter. The team is working round the clock to fix the trouble.
St. Marys' Mayor Al Strathdee said, "I have full trust in our team and want to reassure the public that preserving their privacy is our first concern."
The town of St. Marys noted in the news statement that all main city operations, including transit and water treatment, are currently running normally despite the ransomware scenario.
The town with barely 7,500 residents is fighting hard to keep its private data secure.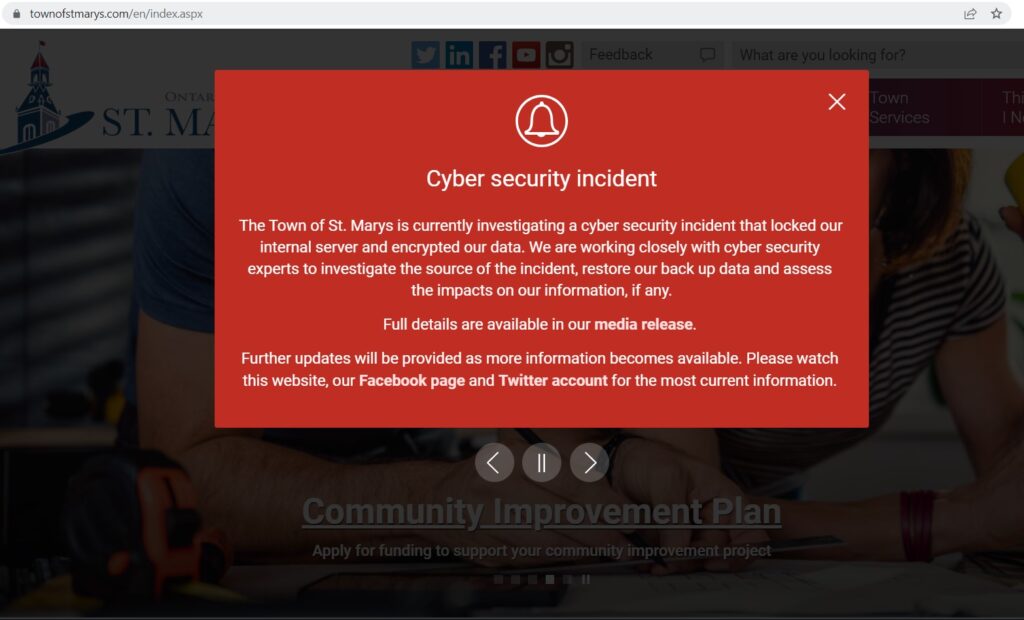 What Is Ransomware?
According to experts, a ransomware is a type of malicious software, known as malware in cyber jargon, that threatens to publish or blocks access to data or a computer system, usually by encrypting it.
Cyber attacks who launch these malwares demand a ransom from the victims in order to not compromise their data.
ALSO READ: Ransomware Attack On Critical Infrastructure In US, FBI Warns Against BlackByte Ransomware
The threat becomes significant as not only individuals but private or government organizations, businesses or even entire towns and cities can get under attack and lose control over their data.
Recent Ransomware Attacks
The attack on St. Mary's is the most current in a lengthy list of businesses and municipalities that have recently been attacked by ransomware.
Municipalities are reportedly being targeted more regularly, placing a considerable burden on available resources, according to a report from IC3, the Internet Task Force division of the FBI, which was published in March this year.
In the same research, several recommended practises are also published in an effort to try and stop these kinds of security lapses and ransomware attacks.
Regardless of whether they are in the US or not, companies and municipalities might want to do some research.
Recently, news stories about LockBit have started appearing more frequently. We recently brought up the fact that they recently made a tool available to check if your data has been stolen. They made headlines when they were successful in attacking a Foxconn factory and causing havoc with its operations.
The LockBit dark web site makes it appear as though they are anticipating a ransom payment, or else the town's data which can include information on the town's residents will be released.
Preventive Measures
The best remedy for ransomware is still vigilant prevention. Below are quick safety tips:
1: Back up your electronic devices' data on a regular basis.
2: Keep an eye on your clicks; do you know where a link will take you?
3: Never open attachments from unknown senders, even if they appear important and legitimate.
4: Make sure your security software and operating system are current.
5: Protect your user accounts with two-factor authentication (2FA).
6: Restrict the ability to export huge amounts of company data to third-party file exchange platforms.
7: Do not pay if you become a victim! Report the crime and look for decryption tools.
Follow The420.in on
Telegram | Facebook | Twitter | LinkedIn | Instagram | YouTube