NEW DELHI: The central government has recommended that a Bill on cryptocurrency be introduced in the forthcoming Winter Session of Parliament in order to permit the formation of the official digital currency to be issued by the Reserve Bank of India (RBI).
The "Cryptocurrency and Regulation of Official Digital Currency Bill, 2021" will be introduced and debated in Parliament.
"The declared objective of the Bill is to create a facilitative framework for the formation of the official digital currency to be issued by the Reserve Bank of India," according to a Parliament bulletin.
In addition, the Bill wants to outlaw all private cryptocurrencies in India. It does, however, allow for specific exceptions in order to promote the underlying technology of cryptocurrencies and its applications.
ALSO READ: People Reject Cryptocurrency, El Salvador's Plan To Make Bitcoin Legal Tender May Derail
In total, the Centre plans to introduce 26 new Bills in the Lok Sabha during the upcoming Winter Session.
The move has created panic in the cryptocurrencies market as large number of relatively new investors are trying to get their money back or park their investment into some other investment opportunities. Experts claim that with uncertainty looming over faith of cryptocurrencies new investors would now want to remain at bay and watch till the final decision is made.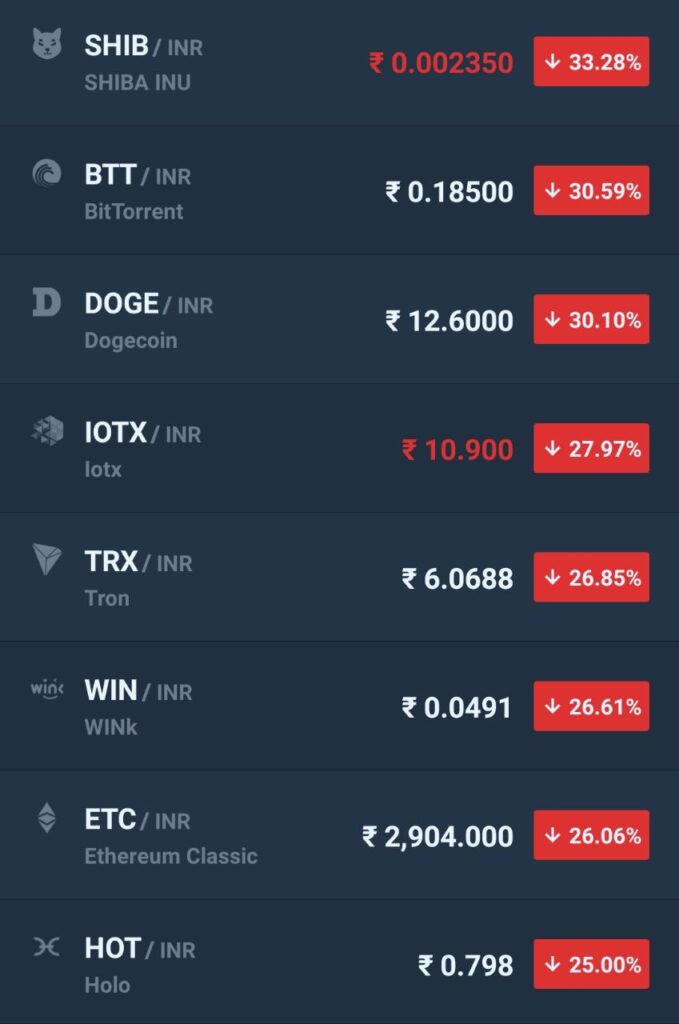 Top government sources have indicated that India may not fully reject the concept and technology of digital currencies and may not take a confrontational stance like China.
Because currency notes and coins are backed by statute and regulated by the RBI in consultation with the government, the government was opposed to cryptocurrencies being considered as currency.
"The currency is backed by the sovereign. It can be controlled at every level. If cryptos be granted monetary status, the question of who would give the guarantee remains "stated a government official
On November 18, the administration gave the first signal that it was looking to correct the situation with cryptocurrency safeguards.
Prime Minister Narendra Modi remarked at the Sydney Dialogue, a summit on emerging, critical, and cyber technologies, "Take cryptocurrency or Bitcoin, for example. It is important that all democratic nations work together on this and ensure it does not end up in the wrong hands, which can spoil our youth."
ALSO READ: Regulate, Don't Ban Cryptocurrencies: Members Of Parliamentary Panel Back Crypto Regulation
According to a source, the popularity of cryptocurrency, despite its volatility and risks, has shown that digital money can be a source of revenue for the government. Earnings may also result in direct taxation and GST levied on services provided by digital currency providers. It has the potential to create jobs as well.
Since 2017, the RBI has expressed major worries about cryptocurrency. In July 2017, then-RBI governor Urijit Patel told a parliamentary hearing that the central bank was keeping a careful eye on cryptocurrency transactions.
An RBI circular issued on April 6, 2018, barred banks and entities regulated by it from providing virtual currency services. The Supreme Court overturned the circular on March 4, 2021.
RBI Governor Shaktikanta Das recently acknowledged that the central bank had serious concerns about cryptocurrencies, which had been communicated to the government over time.
Despite the lofty claims made by BACC and CII last Tuesday, Shaktikanta Das, speaking at an SBI event, effectively refuted all of the cryptocurrency stakeholders' claims and demands.
Indian crypto exchanges and industry groups recently released a combined advertising claiming that crypto investments by Indians had surpassed Rs 6 lakh crore and that the number of investors had increased rapidly to more than 10 crore. Despite the fact that many of these investments are considered to be micro and small, the government is not willing to go after them hard.
The Standing Committee on Finance, chaired by former Minister of State for Finance Jayant Sinha, recently met with officials from crypto exchanges, block chains, and the Crypto Assets Council (BACC), as well as the CII and ASSOCHAM. The representatives had made a compelling case for restrictions and defined operational ground rules.
While committee members expressed severe concerns and the need for rules, no one advocated for a ban.
Follow The420.in on
Telegram | Facebook | Twitter | LinkedIn | Instagram | YouTube