Cryptocurrency Investment Fraud: Know How This Juhu Fashion Designer Was Duped Of Rs 1.10 Lakh By A Hacker On Instagram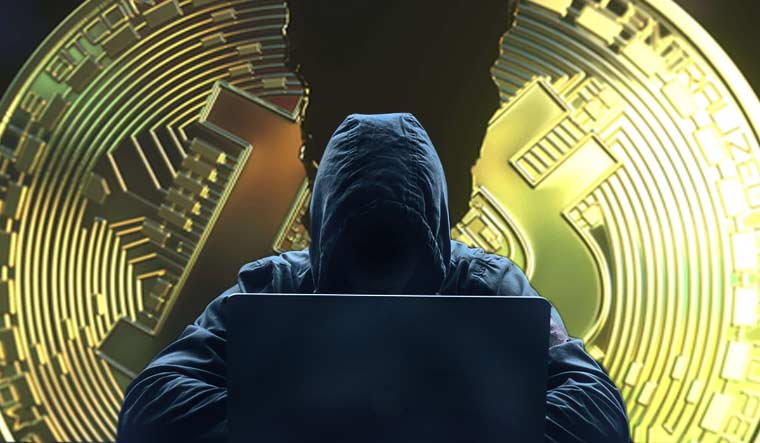 MUMBAI: A 36-year-old fashion designer from Mumbai became the victim of a cyber fraud in which a conman first hacked her friend's Instagram account, then emailed her an offer from the compromised account urging her to invest in cryptocurrency and demanded Rs 1.10 lakh.
The cybercriminal hacked her Instagram account and altered the name of her Instagram handle when she begged the fraudster to repay her money. Fearing that her Instagram account would be exploited to defraud others, the fashion designer went to the Juhu police station, where an FIR was filed on Tuesday.
On April 29, the fashion designer received an Instagram message from a male friend. The message stated that he had invested Rs 50,000 in cryptocurrencies and profited Rs 4.90 lakh.
ALSO READ: Victim Of A Cyber Attack? Now Dial 1930 & 155260 To Register Complaint And Get Your Money Back
He asked her to invest in bitcoin and download the 'BINANCE' mobile app.
She followed the instructions and received a link in the app requesting Rs 30,000 in investment. She subsequently received an email stating that she had made a profit of Rs 5,500 and that in order to withdraw the money, she must first make a refundable payment of Rs 80,000. She received no profit after paying a total of Rs 1.10 lakh.
When she realised she had been tricked, she attempted to contact the person using the contact information provided in the email. The scammer stated that he would reimburse her money after validating her identification and instructed her to go to her Instagram handle and click on edit profile.
ALSO READ: Step By Step Guide: How To File Cybercrime Complaint Online In India
After that, the fashion designer asked her to modify her email address and input her phone number. The woman had no idea he had duped her into granting him access to her Instagram account.
Soon after, he altered her Instagram handle. When the woman realised she and her male friend had been tricked, she went to the Juhu police station.
ALSO READ: Beware Of Fake Instant Loan Apps: 137 Quick Loan Providers Under RBI's Scanner, Check The Complete List
Cyber police have warned that many criminals are misusing social networking platforms to impersonate. Many a time they hack their account and send help-seeking messages. Here the criminal cheated the victim on the pretext of investing in digital assets. These criminals work on human emotions and psychology. They will give an attractive offer or scare to get the information they need.
"Never fall in the trap of easy money or high return on investment. If you are getting a help message always confirm with the person by giving a call or meeting in person," said a senior police officer.  
Follow The420.in on
Telegram | Facebook | Twitter | LinkedIn | Instagram | YouTube