NEW DELHI: New technologies, cyber security, digital investigation and forensic tools dominated two-day long power-packed 6th International Police Expo 2021 organised at Pragati Maidan in the national capital.
The International Police Expo is the only show with an interactive platform where law-enforcement representatives and over 100 companies from 15 countries and providers of policing security equipment and technology came under one roof to exhibit their most technologically advanced gadgets, tools, equipment, weapons, resources etc.
Industry analysts, technological experts, senior police officers from states and union territories, and international authorities shared best practices for assuring police welfare, law compliance, rescue and disaster response, and public safety over the course of two days. Exhibitors also demonstrated the most recent advances in safety and security, cybersecurity, forensics, disaster management, surveillance, and other fields.
ALSO READ: EXCLUSIVE – International Expose: Cyber Forensics Vendors Cartel Playing Loot Games In India, Corrupt Practices Revealed
While the exhibitors had put their latest guns, rescue equipment, anti-drone technology on display most of the key law enforcement officers were seen checking out the latest technology for cyber security, AI-enabled services, surveillance, forensic which can help them in keeping a check on increasing cases of cyber and financial crimes in the country.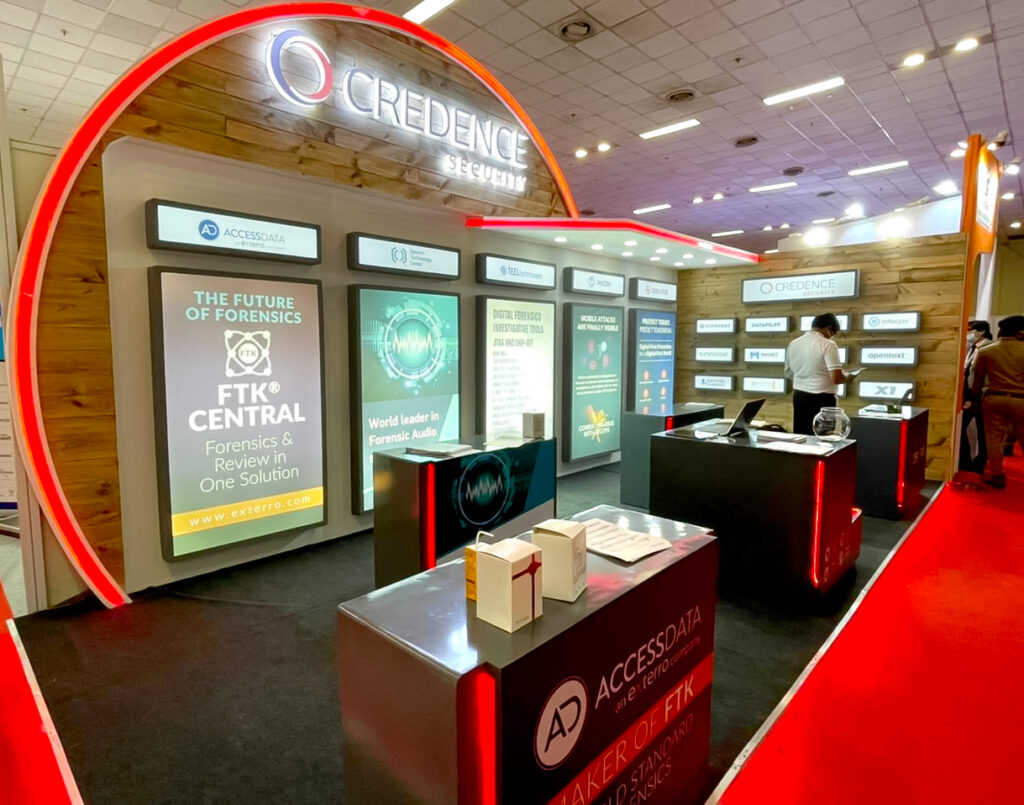 The show stopper of the event remained new tools that can check, detect and stop Pegasus like highly sophisticated spywares.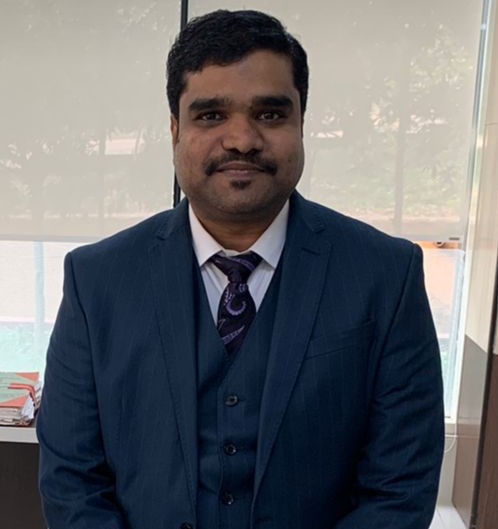 "At Credence Security, we strive to be acknowledged as the trusted cybersecurity, forensics, governance, risk and compliance distributor of leading solutions across Europe, Middle East, Africa and India. We are consistently and successfully adding great value to our partner community, with our partners, we design and deliver intuitive, trusted and leading solutions that are customized to achieve the required results, whilst being admired for our people, partnerships and performance," said Moin Shaikh, Sales Director – India, Credence Security.
Moin also said as the country's only and longest-running exhibition for the B2B and B2G segment, International Police Expo gives us a great opportunity to demonstrate our robust portfolio of solutions.
Credence Security showcased cutting-edge cybersecurity and digital forensics solutions from key vendors such as BitMindz, Speech Technologies Center, SUMURI, Teel Technologies, ZecOps, ZeroFox, and AccessData, an Exterro firm, at International Police Expo 2021.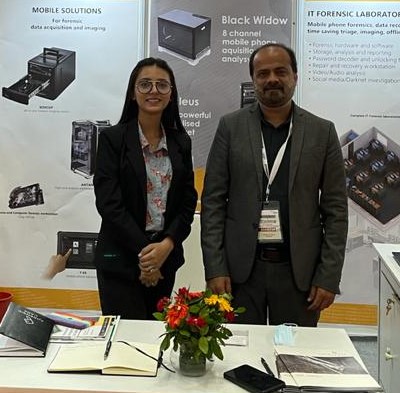 Team The420.in also spoke to representatives of mh SERVICE GmbH a Germany based company with more than 25 years of experience and a leading provider and supplier of products and services related to IT forensics and Europe's only forensics supplier with its own hardware development and manufacturing departments.
"We have a full range of high-end storage and network solutions from a single source. We offer solutions from smaller devices, through to workstations, servers, right up to fool-proof Unix multi-processor clusters of the highest performance for research applications and full mobile forensics labs," said International Sales Director, Jignesh Suba of mh Service GmbH.
Suba said their unique range of products includes web-I-qube (offline darknet investigations), paladin van (lab on a vehicle), black-widow (8 channel mobile phone forensics), antanalyzers (forensic workstations) and many more.
Other international major also showcased their cutting-edge technology that can help investigators in cracking a case. Israel based Cellebrite that is renowned for its "digital forensic" solutions to law enforcement agencies had displayed Cellebrite Premium its comprehensive on-premise solution that empowers agencies to access iOS and high-end Android devices.
ALSO READ: Software Licensing Secrets for Indian Police Officers
Shailesh Singh, Head Sales, India were present at the event and his team explained that locked devices and encryption barriers can result in extended investigation times, leading to additional costs and lower clearance rates. Cellebrite Premium enables users to recover the passcode, unlock and perform a full file system extraction on Apple devices running the latest iOS versions. Users can also bypass locks and perform a physical extraction on many high running Android devices.
Cellebrite Premium grants unparalleled access to digital evidence found in highly-protected areas like the Secure Folder and iOS Keychain. It also provides locations and networks associated with the device along with native OS databases including critical evidence such as health and movement data.
Another much talked about corner remained ZecOps that discover and analyze mobile cyber attacks. With increasing threat on mobile, ZecOps perform automated investigations in minutes to uncover cyber-espionage on smartphones and tablets. ZecOps enables automated discovery of 0-day attacks and Advanced Persistent Threats (APTs), delivering anti-cyber espionage analysis within minutes.
Dallas based Zimperium, which is a global leader in mobile device and app security showcased its products. Somesh Sawhney, Sales Director -META & South Asia at Zimperium said it offers real-time, on-device protection against both known and unknown threats on Android, iOS and Chromebook endpoints. Zimperium defends mobile endpoints and apps against device, network, phishing and malicious app attacks.
Even Indian exhibitors created enough buzz in the international expo with their products. Shikhar Agrawal exhibited his latest CDR / IPDR analytics tool ASI Auto. Forensic Workstation by AKS IT was talked about for being first make in India product.
The two-day long exhibition was not only a great platform for service providers but a great learning experience for law-enforcement agencies in knowing about the latest technology and features. "These global exhibitions bring us face to face with global service providers. Here we get the opportunity to experience the latest technology, gadgets and tools first-hand. These advanced technologies can help law enforcement agencies in fighting crime and anti-national elements," said Prof Triveni Singh, Superintendent of Police, Cyber Cell, Uttar Pradesh.
Over 2,000 officials from states, Paramilitary forces, all defence wings and intelligence agencies attended the event. Despite travel restrictions due to pandemic a large number of foreign delegates also attended the show.
Follow The420.in on
Telegram | Facebook | Twitter | LinkedIn | Instagram | YouTube