CyberSafe Mission: MHA's FCORD Bust Multi-Crore Cyber Fraud; 8 Arrested, 350 Under Scanner
NEW DELHI: The Ministry of Home Affairs's Financing Coordination Centre (FCORD) spearheaded a pan-India collaborative operation to bust a cyber-fraud group and expose a multi-crore scam.
This operation was co-ordinated by FCORD and state police. The investigation started after a 78-year old Udaipur resident lost Rs 6.5 lakh to fake caller scam also known as Fraud to Phone (F2P) scam. However, the FCORD and Madhya Pradesh Police quickly discovered that this was only the tip of the iceberg.
The team quickly discovered that there are approximately 700 such cyber criminals operating throughout the country and have placed them under digital surveillance.
The investigating team were able to arrest eight 'fraud-to-phone' (F2P) gang leaders, including four from Jharkhand and two each from Madhya Pradesh and Andhra Pradesh.
The case was cracked in less than five days. Lauding the efforts of the MHA-led team, Home Minister Amit Shah on Tuesday tweeted "MHA's CyberSafe is a comprehensive system meant to tackle digital frauds and making digital payments secure. Glad to share that this app leads to the neutralisation of a pan-India Fraud Gang spread over 18 States/UTs. You, too, can check suspects at https://cybersafe.gov.in."
Over 300 new mobile phones purchased with stolen money were seized during the operation. Following further investigation, this gang's 900 cell phones, 1,000 bank accounts, and hundreds of UPI and e-commerce IDs were identified and scanned. Almost 100 bank accounts, as well as debit and credit cards, were frozen.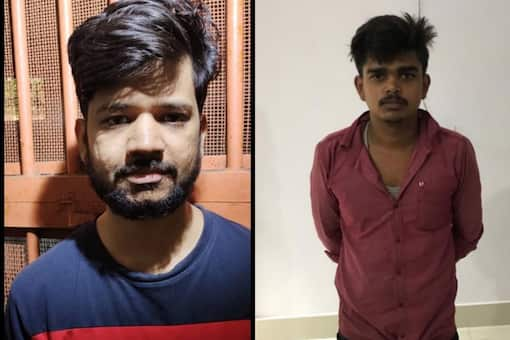 HOW DID THE SCAM COME TO LIGHT
The scam was discovered after a 78-year-old Udaipur citizen reported being scammed of his hard-earned money to Rajasthan Police. Cops discovered that the F2P caller was operating from Jharkhand after entering the phone number of the fraudster caller into the FCORD-run "CyberSafe" application.
The money was quickly transferred to three SBI cards, which were used to purchase 33 expensive Xiaomi POCO M3 mobile phones from Flipkart, according to tracking using the FCORD-run CyberSafe programme.
The funds were utilised to purchase phones, which were then delivered to the mastermind's nine addresses. The F2P gang purchased these phones for around Rs 10,000 each and resold them in the illicit market at a 5-10% discount. The F2P caller was apprehended by Jharkhand police. Hukum Singh Bisain, a Balaghat resident who works as a sub-engineer in the Railways and is an IAS aspirant, is the architect of this multi-crore fraud.
WHAT IS CYBERSAFE
FCORD developed CyberSafe, which has been in operation since August 2019. It connects over 3,000 law enforcement agencies (LEAs), including police stations, in 19 states/UTs with 18 fintech organisations online and in real time.
The mobile phone numbers of fraudsters are the key to CyberSafe. When a victim contacts the authorities, the information is entered into CyberSafe in real-time. The movement of funds is detected and communicated.
Until yet, this software has recorded 65,000 phone frauds, with 55,000 phone numbers and several thousand bank accounts of fraudsters identified. Soon, NPCI will integrate with CyberSafe, broadening the scope of real-time cybercrime protection to the UPI domain , thereby amplifying its success in crime prevention, manifold. CyberSafe runs a website https://cybersafe.gov.in, which provides access only to law enforcement authorities and fintech entities.
Follow The420.in on Facebook, Twitter, LinkedIn, Instagram, YouTube & Telegram