Delhi Cops Bust Multi-Crore Chinese Loan App Fraud, Arrest 4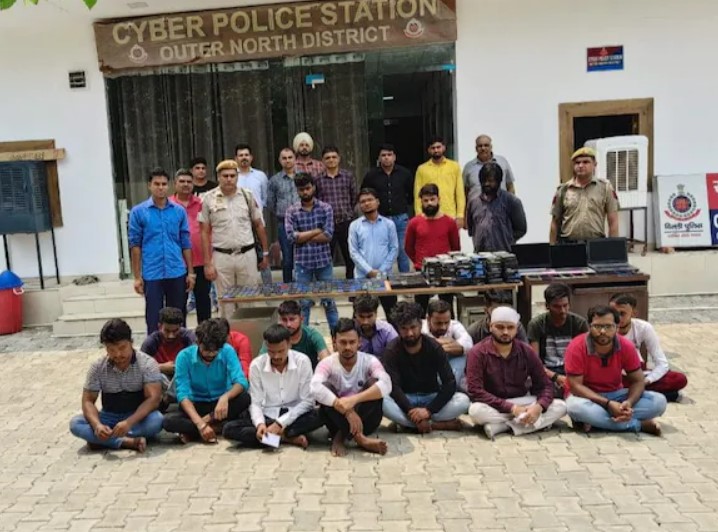 The Delhi Police have uncovered a multi-crore Chinese loan application racket that was being used for extorting money from people across India and arrested four people, including the mastermind of the scam.
The four accused have been identified as Anil Kumar (35), Alok Sharma (24), Avnish (22) and Kannan (35).
Apart from these four, the police have also issued notice to 149 people who were a part of a fake call centre. 
ALSO READ: Beware Before Taking Loan From That Quick Loan App! Indian Agencies Are Looking For This Chinese Mastermind Behind These Fraud Apps
Brijendra Kumar Yadav, Deputy Commissioner of Police (Outer District), said a man had filed a complaint on the National Cyber Crime Reporting Portal on July 14 who alleged being lured through a Facebook advertisement for hassle-free loan of Rs 50,000 and downloaded a loan app called 'On Stream'.
While downloading this app, it prompted the complainant to give access to his phone's contacts, gallery etc, which he did.
"He was granted a loan of Rs 6,870 following which the accused persons started harassing him using his contacts and photographs stored in the gallery of his cellphone," the DCP said.
He gave permission when asked to access his contacts, gallery, and other phone content during the app's download.
After that, he was only given a loan for 6,870 To get rid of this problem, the victim paid Rs 1 lakh to the accused persons, but they kept on sending him derogatory messages demanding more money.
"The family was under great trauma," the officer said.
The Cyber Police Station registered an FIR under Section 420 (cheating) of the Indian Penal Code in response to the complaint and started an investigation.
Later, the FIR was amended to include Sections 384 (extortion punishment) and 120B (criminal conspiracy).
ALSO READ: Chinese Scammers Mastermind Behind Rs 3,000 Crores Part-Time Job & Instant Loan Fraud: Senior IPS Prof. Triveni Singh
During the inquiry, technical surveillance was used to help track down the culprits near Dwarka's Ramphal Chowk.
During an initial police investigation, it was discovered that Fly High Global Services and Technology has been operating a massive call centre on the first, third, and fourth floors of a building in Dwarka Sector -7 for the past two years.
Subsequently, the police conducted a raid and it was found that the whole syndicate was being run by Anil Kumar, the mastermind, through 134 female tele callers, 15 male callers and three team leaders.
"They had purchased 300 SIM cards by raising a firm in the name of Silpani International, of which 100 were used to send derogatory WhatsApp messages to compel the victims to fall for their extortion threats. The remaining 200 SIM cards were termed as spam which they discarded," the DCP said.
ALSO READ: Fraudulent Quick Loan Apps & Chinese Directors Behind RBI's Crackdown Against 5 NBFCs
In collusion with Chinese loan application firms, the accused extorted money from innocent victims. They also channelled Rs 10 crore in criminal earnings to two Chinese nationals named Albert and Trey, and received Rs 3 crore in commission in March.
"The accused created CRM IDs and kept harassing people by morphing their photographs with derogatory remarks," said the officer.
Follow The420.in on
Telegram | Facebook | Twitter | LinkedIn | Instagram | YouTube