NEW DELHI: Acting on an online complaint filed by an Indonesian girl, Delhi police arrested a man who befriended young girls from South Asian countries and threatened to leak their nude pictures on social media platforms.
According to the police, the accused contacted the women in South Asian countries through an application – Talk Life, which is meant to help people who are under depression, stress and poor economic background. He lured young girls to send their nudes by promising them money. After receiving their pictures he further threatened these girls to send more pictures or videos otherwise he will leak these nudes on social media websites.
Mobile analysis revealed that the accused has committed the crime with more than 15 girls of South Asian countries. Cops have recovered two mobile phones used in committing the crime and to store the nude contents of the victims.
Shahadra police said an Indonesian girl sent them a complaint of harassment. She claimed that she met a person through – Talk Life app. He said that he was suffering from anxiety, depression and stress. They became friends and soon they started chatting on WhatsApp.
The complainant also alleged that the accused initially offered to give her money in exchange for her nude photos and video. The victim agreed as she was facing an acute financial crisis and was in desperate need of money to support her family.
The victim claimed that after sharing nudes the man did not pay any money. But she was shocked when the man started demanding more photos and videos. He further threatened to leak these images and share them with her friends on social media if she does not share more nude images.
After receiving the complaint the police team collected all the information related to the crime and analysed the details and found a mobile number of the accused to be switched off. After scanning the call details and ownership of the mobile number, the accused was arrested who has been identified as Jatin Bhardwaj (21) a resident of Dilshad Garden area.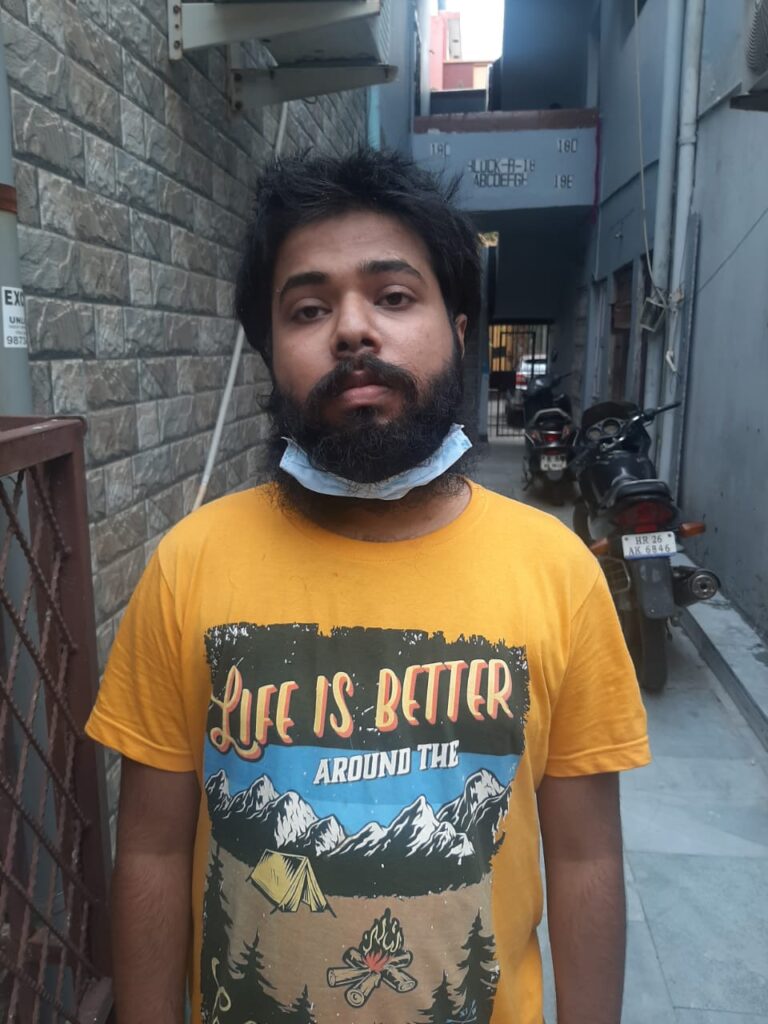 During the interrogation, he revealed that took the help of Talk Life app which is meant for the mentally ill, anxious, depress and persons under stress. Through the app, he contacted girls from South Asian countries.
Jatin very well knew the economic conditions of citizens from South Asian countries and the victims on this app are under stress and depression. So he targeted victims and started to chat with them and lured them by promising to pay 200-300 US dollars as financial aid on a monthly basis if they provide him nude photos and videos.
During interrogation, Jatin also disclosed that he used to chat with more than 15 girls of South Asian countries and succeeded to get their nude photos and videos of three women.
Police said Jatin separated himself from the outside world. He made his mobile his world. He rarely came out from his room. His father said that he has not talked to him for last six years and her mother provides him only food inside his room. Jatin isolated himself to an extent that he took bath only once a year, on his birthday.
A team comprising of SI Rahul, SI Rohtash, HC Deepak, W/Ct. Deepshika under the supervision of Inspector Devender of police station GTB Enclave cracked the case.