Digital Forensics (4N6) Publication Celebrates 7th Anniversary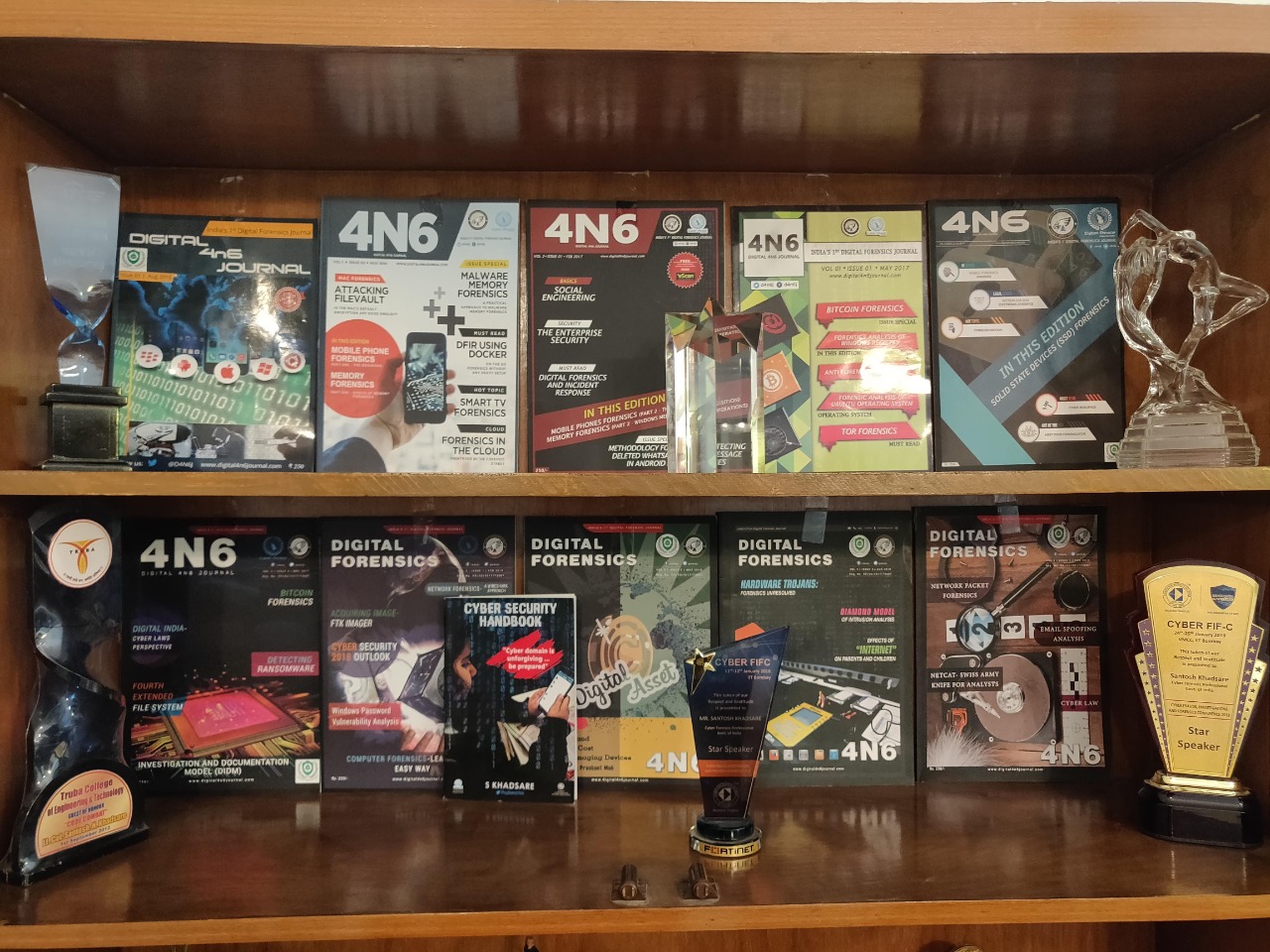 Digital Forensics (4N6) is India's first and only publication on the niche subject which is yet to catch the attention of cybersecurity professionals to accept it as a career option. Today it celebrates its 7th anniversary with the Launch of the August 2022 issue.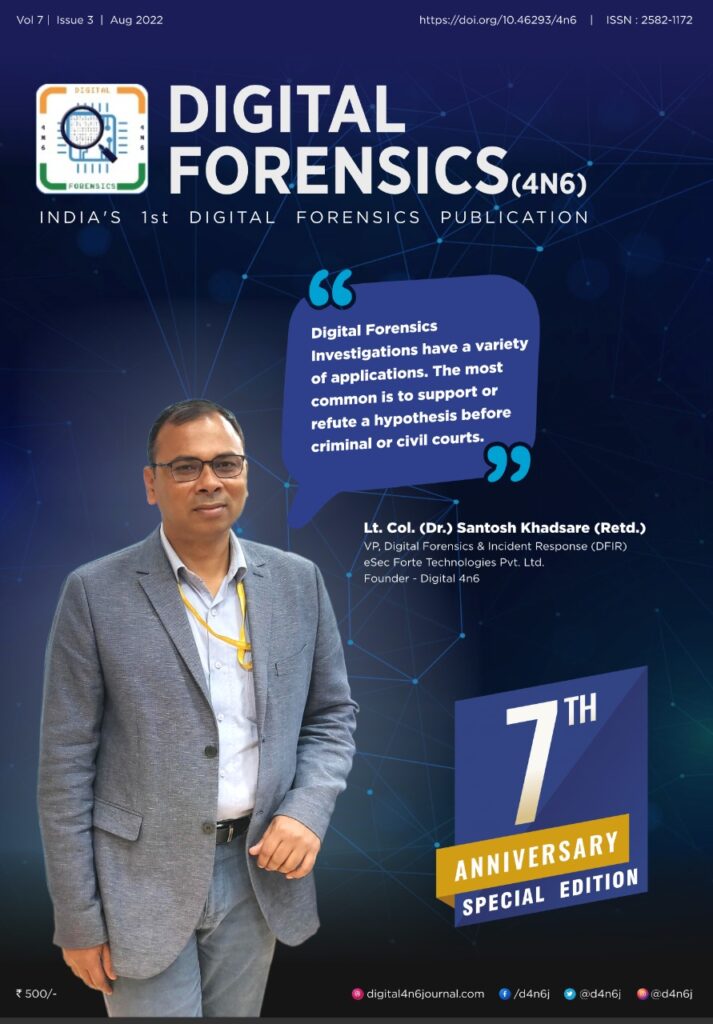 Aug 2022 Issue
The first issue was published in August 2016 and the mind behind this was Lt Col (Dr.) Santosh Khadsare (Retd.), one of India's well known digital forensics expert who two decades plus of experience in this field. He told us an interesting story about how this all began. He wanted to publish an article in an international publication but the cost to get it published was very high and the cost to subscribe was much higher and beyond the reach of a normal Indian digital forensics enthusiast. So, he decided why not have an Indian publication and give a platform to all free of cost. He flew down to Gandhinagar and with the help of Prof Nilay Mistry and students of erstwhile Gujarat Forensics Science University (now National Forensics Science University) on a weekend designed the first issue od Digital Forensics (4N6). Mr Prince Boonlia a well-known forensic professional also contributed by giving his ideas for the first issue.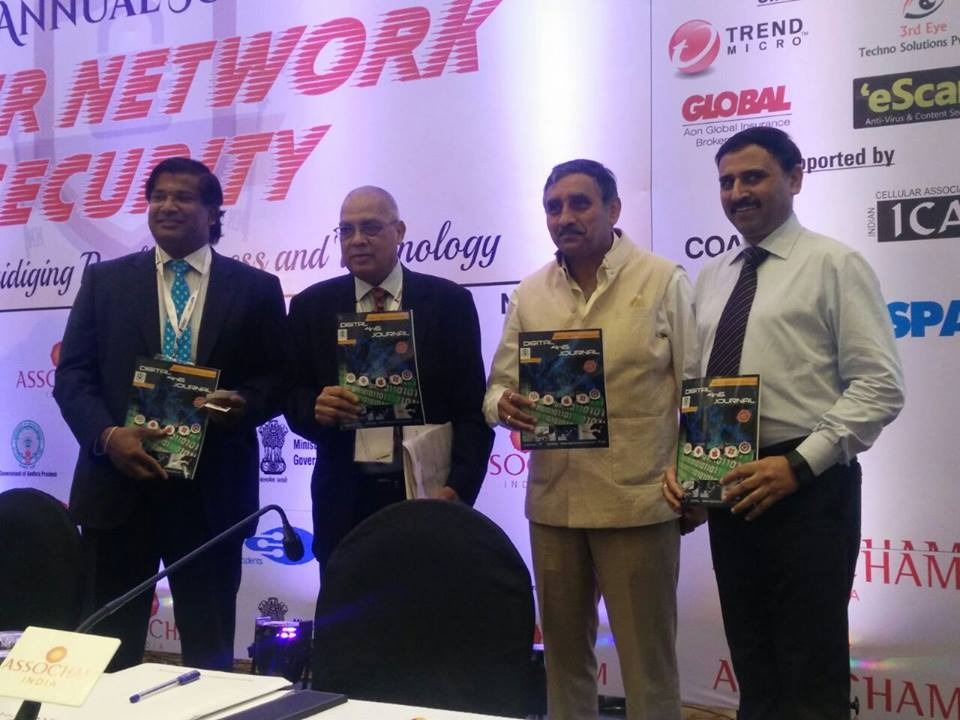 First Issue of August 2016
The publication from day one is totally crowd sourced with contribution from digital forensic enthusiasts. Anyone can join and contribute by writing articles, editing or designing. The team has grown over the years under the mentorship of Lt Col (Dr.) Santosh Khadsare (Retd.). Now is run by women heavy management team of Rakhi Wadhwani, Seema Khadsare, Jyoti Nene supported by Amrit Chettri, Deep Shankar Yadav, Aman Agarwal and many others.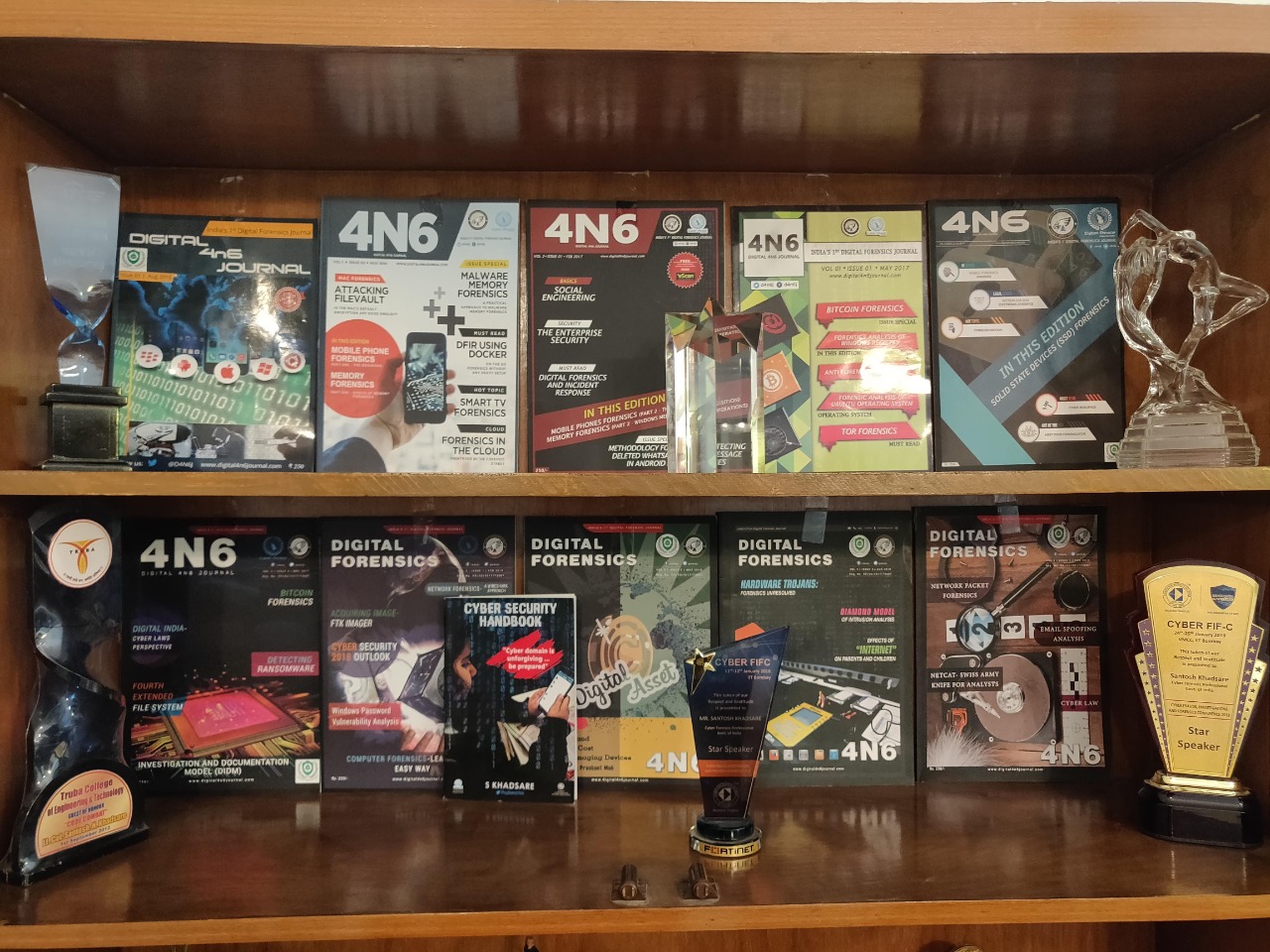 In a short span Digital Forensics (4N6) publication has reached places, to Government offices, Law Enforcement Agencies (LEAs), Academia, Industry, Judiciary and the common digital forensic enthusiast.
You can get more information on this initiative from the following sources:
Website: www.digital4n6journal.com
LinkedIn: https://www.linkedin.com/in/d4n6j/
Twitter: @D4n6J
Email: editor@digital4n6journal.com