New Delhi: As protests and debates continue over the gangrape of a 19-year-old girl in Hathras district of Uttar Pradesh, the case has not only shocked the nation but has created turmoil on social media. A large section of people started an online campaign, raised questions about women safety and even corned the government over lapses in the investigation.
In a first-of-its-kind sentiment analysis The420 along with Noida based NGO Root64 tried to dig deep behind the mood of the nation on social media. Researchers and analyst at Root64 captured over three lakh data samples, which were linked to Hathras case. All the sample tweets had trending hashtags – #hathrashorror,  #hathrascase and #hathrashorrorshocksindia . These data were scanned and analyzed till October 9.
The case attracted national attention after the victim, who was raped and sustained grievous injuries on 14 September, succumbed in Delhi's Safdarjung hospital on 29 September. Following her death, the incident created a furore on the social media platforms.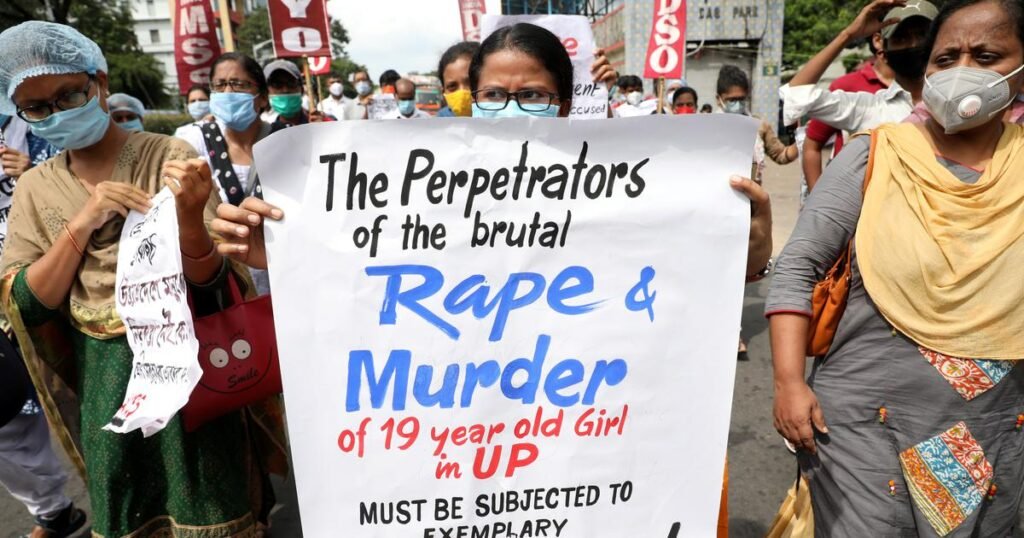 The analysis was done on the basis of open-source information available by the users shows the trend which started as a regional issue but became a national talking point as more than 85 per cent opinions were found to be coming from outside UP.
The team of analysts of Root64 found that a maximum of 17.3 per cent tweets originated from Delhi followed by Maharashtra, Karnataka, Rajasthan, West Bengal.
In UP, most of the tweets were from Noida, Ghaziabad, Agra, Lucknow, Prayagraj, Varanasi, Kanpur and Gorakhpur.
Cyber crime expert Amit Dubey

"Our analysis shows that 40 per cent of the tweets in UP are linked to reserved constituencies like Rampur, Faizabad, Bijnaur,  Moradabad, Unnao, Muzaffarnagar, Azamgarh, Jaunpur, Sant Kabir Nagar, Bulandshahr, Meerut, Aligarh," Cybercrime expert and founder Root64 Amit Dubey told The420.
As the incident created a national debate, it also brought in foreign players to exploit the opportunity. The analysis shows that almost 3 per cent of anti-government tweets originated from Middle East countries and almost 4 per cent was from Pakistan.
Note – Based on our past experience,  there could be an error margin of 3 – 5 per cent based on the data samples and the accuracy of data.