AGRA: Agra Cyber Crime Police has busted a gang that made over Rs 2 crore and caused a dent in the government's revenue by issuing fake road tax permit certificates to commercial vehicles. The gang cheated by creating a website from where they issued fake road tax certificates and opened booths at various borders of various states to cheat people.
Agra police had received a written complaint from a resident Puneet Parashar who alleged that he was given a fake road tax certificate. During the investigation, it was found that the gang had created a website tcchandra.com from where they issued fake online road tax certificates. Every commercial vehicles truck, cabs, buses etc need to pay road tax before entering a state. The gang through the website charged the full amount but used to issue cloned road tax certificates. The gang through its agents had created toll booths at various state borders.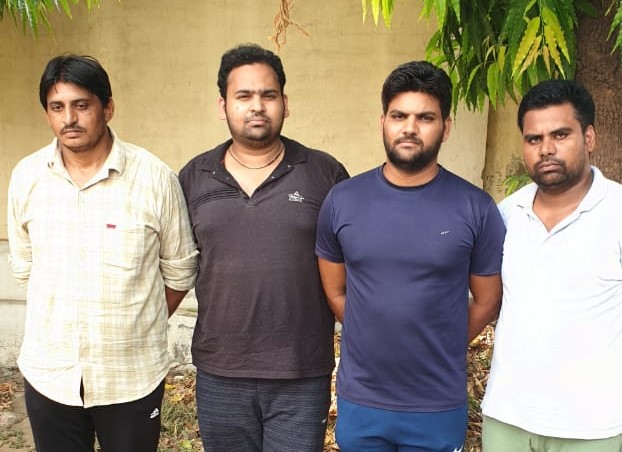 Police raided various location and found through these booths fake certificates were issued and the gang was causing dent to government's revenue. Police have arrested four accused involved in fraud while the other five members are still at large.
During the interrogation, members revealed that the mastermind of the gang Balveer created the fake website. He hosted the website outside the country and hide his identity by applying for privacy protection on the portal to avoid getting caught. Police have seized other equipments used by the gang. Search is on to catch the members of the gang who are still at large.
The gang shared admin id of the portal with their agents from other states and charged a commission from them.
"We cracked this scam through analysis of social media feeds, online surveillance of suspects, account transaction details, tracking  of domain purchase and hosting details. This is a huge interstate nexus and the investigation still continuing," said Prof Triveni Singh, superintendent of police, Cyber Crime.
Police is trying to ascertain more such website or operators involved in similar fraud.
Follow The420.in on Facebook, Twitter, LinkedIn, Instagram, YouTube & Telegram