Government To Soon Introduce A New Version Of Data Protection Bill: Union Minister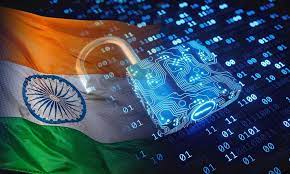 NEW DELHI: Information and Technology Minister Ashwini Vaishnaw stated that the ministry will shortly release a fresh version of the Data Protection Bill.
Vaishnaw went on to say that the government will revise cyber laws and will shortly introduce a new Telecom Bill.
"I request the judicial community to come up with suggestions based on their experience in the day-to-day working of our judicial system. We're coming up with a complete overhaul of Cyber Laws & very soon, we'll also present a New Telecom Bill," tweeted the Ministry of Electronics & IT.
He added, "We will also be coming up with a new version of the Data Protection Bill; a Digital India Act is also being worked on. We are making the online world more accountable for what is published there," MIET further tweeted.
Because of the expanding significance of technology in people's lives, data protection is one of the most important problems being addressed in public, and the government has decided to withdraw the Personal Data Protection Bill, 2019, and replace it with more comprehensive law.
The issue has numerous dimensions, and the Joint Committee of Parliament that examined the measure made significant recommendations, requiring the administration to reconsider the bill.
In August, Vaishnaw moved a motion in Lok Sabha to remove the bill. During the winter session of Parliament, the government is expected to draft more comprehensive legislation.
Some civil society organisations have criticised the 2019 bill, claiming that significant exemptions have been granted to the government and its agencies. Some international IT companies appear to have encountered difficulty with data localization provisions.
After much deliberation, the 2019 bill was also debated. In August, Ashwini Vaishnaw revealed the reason for dropping the Bill, stating that the goal is to bring new compressive legislation in line with the quickly evolving digital sector.
He stated that the Joint Committee of Parliament suggested 81 revisions to that Bill, which comprised 99 sections, effectively revamping the Bill.
The Union Minister told ANI that the Joint Parliamentary Committee suggested considerable amendments in the Bill, which amounted to rewriting the entire Bill.
"The Joint Parliamentary Committee did very extensive work. They consulted a very large number of stakeholders. After it, the Joint Committee of Parliament gave a very comprehensive report which recommended 81 amendments in a Bill that was of 99 sections, it was practically rewriting the entire bill. Apart from the amendments, they were some 12 major suggestions were there from the committee," he had said.
The minister stated that it was critical to withdraw the old Bill in order to develop a contemporary and modern legislative framework to address the issues of dealing with fast evolving technology. Aside from the new Data Protection Bill, there is also a Telecom Bill and an upgraded IT Act from 2000, all of which are supposed to lay the groundwork for India's digital economy.