New Delhi: Since Covid-19 struck us and forced everyone to stay at home, the internet became our best friends. Everyone started spending a large part of their day online – whether it was shopping, bill payments, making friends, selling cars or buying a house, from college admission to finding a marriage partner, our lives became completely dependent on our online community.
During lockdown the law enforcement agencies also observed an unprecedented rise in cyber crime cases, criminals took advantage of the situation and became more active and aggressive by exploiting the Covid-19 fear and increase in online activities of their targeted users.
Scammers invented new modus-operandi and fraud schemes most suitable in the lockdown period. Police had other priorities and cyber criminals were well aware of this and they started taking more risks knowing that police will not travel at this time to catch them across states.
Despite all these restrictions, the writers of the book – Hidden Files-Unlock, Amit Dubey and Prof. Triveni Singh cracked such cases and caught hold of these hidden criminals operating from a virtual world.
Amit Dubey is a renowned cyber crime investigator and Prof Triveni Singh IPS is Superintendent of Police, Cyber Crime, Uttar Pradesh who have cracked several cyber crime cases. Based on their experience, the duo have penned their latest book, which is now available on Amazon: https://www.amazon.in/dp/8195061605/ref=cm_sw_r_wa_apa_i_4ldbGbG87CH0A
These are real criminal investigation stories solved by them during the lockdown period. There are cases from different parts of India, from Orissa to Gujarat and UP to Maharashtra including financial frauds, social media crimes, corporate crimes, teenage crimes and sextortion etc.
According to the writers, these stories will make people aware of such crimes and will help them prevent these proactively.
"In fact, we have shared some of our real-life experiences through these stories, and as we believe that truth is much more thrilling than fiction. These stories will not only warn you about cyber threats but will also empower you to deal with such criminal cases. It is our endeavour to make more and more people aware through our stories and to protect everyone against the growing dangers of the virtual world," Prof Triveni Singh IPS said.
Sharing a similar view, Amit Dubey said the book is a must-read for everyone as more than stories these are about cyber threats, safety measures and investigation involved in the case. Dubey said the book is first-of-its-kind when it comes to explaining step by step process of digital investigation. He highlights that the book will be a great source of learning for young investigators and cyber-experts.
What Does Book Cover:
Can accepting a WhatsApp call be the worst mistake of your life?
She was the victim of a social media-based cyber-crime, without having an account on it
How come he lost 5 lakhs in a PUBG game?
Was it suicide?
One missed call and she lost Rs 7 Lakh from her account.
Your phone will be hacked if you dial this number.
When a burger cost her Rs 45,000.
Google Search Fraud, Man Loses Rs 2 Lakh While Searching For Loan Options.
Security Jawan Sending You a Friend Request might be a Spy Stealing Sensitive Data.
She just received a message and her account was siphoned off with lakhs.
The ATM card was in his pocket, then how could a withdrawal happen from an ATM machine?
How did he steal money by Cloning Fingerprint?
How a Chief Information Security Officer got hacked?
About the writers: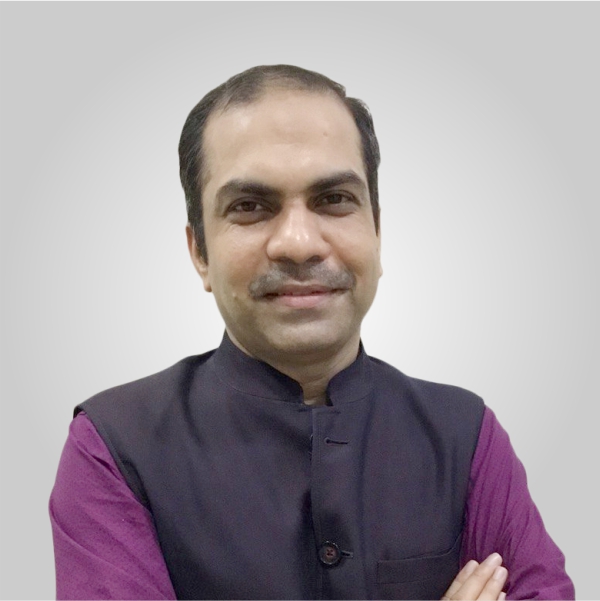 Amit Dubey is a renowned national security expert and a crime investigator on cyber forensics and ethical hacking to various Indian investigation agencies and police department.
A prominent speaker and a credible name on national and international cyber security conferences, Amit is regularly quoted in Indian print and electronic media on global cyber issues. He is also invited by various arms of the Indian government, including its defence forces to train their cyber professionals, acknowledging his authority on cyber security. He is Chief Mentor of Root64 Infosec Research Foundation which is involved in various awareness and training work.
As part of awareness, Amit also run a Radio Show 'RedFM Hidden Files' And have authored two books named 'Hidden Files' and "Return of The Trojan Horse", which includes few of his interesting and thrilling crime cases that he has worked and solved successfully.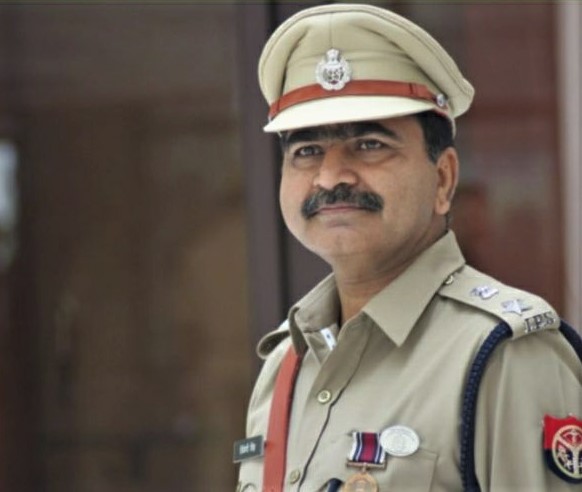 Prof Triveni Singh IPS is posted as Superintendent of Police, Cyber Crime, Uttar Pradesh. His core task is to investigate complex cyber crime cases and provide administrative and technical supervision to 18 cyber crime police stations located at all commissionerates in Uttar Pradesh.
He is expert in cracking complex cybercrime and financial fraud cases. He has wide exposure in investigating cases related to anti-corruption, vigilance, economic offences, money laundering and cyber crimes.
He has been awarded Police Medal for Gallantry (PMG) by the President of India. He is more popular as a Cyber Crime Investigation Specialist and is widely known as CyberCop of India. He has dealt with almost every type of cyber criminals and investigated more than 200 types of cybercrimes followed by arrests of thousands of criminals using an intensive technical investigation process. He is known for his expertise in handling financial and Banking frauds. He is also the resource person for various central investigation agencies and judicial bodies.
He has been awarded at various national and international platforms for his contributions towards controlling cybercrimes. Singh is a popular cyber security speaker and advisor. His research work has been published in many international journals and publications. He has done Ph.D. in 'Financial Cyber Crime Management' and was conferred as 'Honorary Professor' by Amity University for his contribution in the field of cyber security.
More books by authors:
1. Hidden Files (English) , Prof Triveni Singh IPS, Amit Dubey, [ Kindle , Paperback]
2. Hidden Files (Hindi) , Prof Triveni Singh IPS, Amit Dubey [ Kindle , Paperback]
3. Hidden Files Unlock (English) , Prof Triveni Singh IPS, Amit Dubey [ Kindle , Paperback]
4. Return of the Trojan Horse, Tales of Crime Investigation (English),Amit Dubey : Kindle , Paperback
5. Return of the Trojan Horse, Tales of Crime Investigation (Marathi), Amit Dubey : Kindle , Paperback