How Cyber Thugs Conned Hundreds Across India In Name of Investment In Currency Trade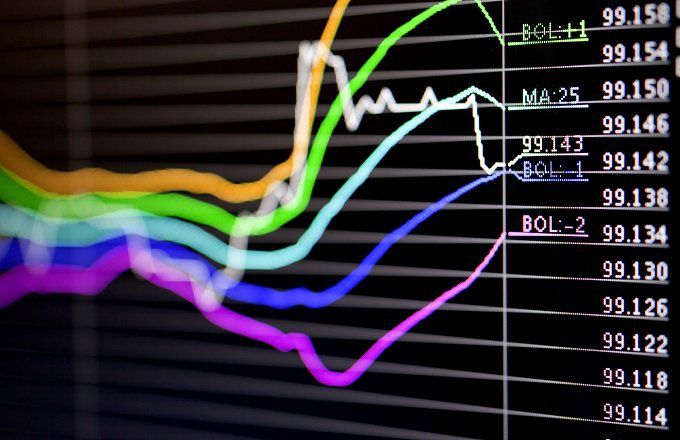 NOIDA: The Cyber Police of Uttar Pradesh have busted a Madhya Pradesh-based gang, which is accused of duping hundreds of people across India to the tune of Rs 15 crore.
The gang, whose one key member has been nabbed, lured people into investing their hard-earned money through them in currency trading, assuring them good returns.
For this purpose, the gang would open demat accounts of the targeted persons and also convince them into downloading an android phone app from Google Play Store to monitor the progress of their investments.
Of course, all of this was forged and faked by the conmen, who had also hired many young men and women as callers who contacted these investors from time to time. 
Speaking about the investigation, SP Cyber Crime, Prof Triveni Singh said, "we have identified other similar gang as well, who are cheating citizens on the pretext of investments. They are luring people by creating fake investment apps. Similarly, people are getting conned by fake cryptocurrency investment operators. We are examining such frauds and will initiate a crackdown.
ALSO READ: Kingpin of Gang Making Fake Aadhar Cards Arrested By UP STF
Sharing details of this particular gang Singh said, "Around 500 fake demat accounts were opened and people duped to the tune of Rs 15 crore by the gang, whose key member has been arrested from Dewas, Madhya Pradesh."
The arrest was made by a team of the Cyber Crime police station in Noida led by Inspector Reeta Yadav after it investigated a complaint of Rs 15 lakh fraud with a Ghaziabad-based man. 
"The arrested person has been identified as Shoib Mansoori. He is 24 years old and studied up till Class 12. He was living in Dewas, Madhya Pradesh. He is of a key member of a gang that has cheated crores of rupees by opening a demat account in the name of currency trading," the police said.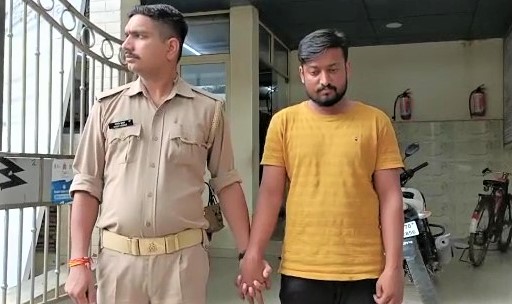 Explaining the modus operandi of the gang, Prof Triveni Singh said Shoib told them during interrogation that he opened demat account for trading in currency by calling up people with the help of his co-accused who had opened an office in the name of Amdani Solution in Indore, Madhya Pradesh.
ALSO READ: Nigerian Arrested For Duping Vadodara Businessman of Rs 23 Lakh Over Chemicals Used In Making Cancer Medicine
"To access all the demat accounts admin used to keep the user id and password with himself. A fraudulent Android application for trading — MetaTraders was also created and could be downloaded from Play Store on android phones," the police said.
"The money was taken from the customer in different bank accounts and demat accounts of different customers. The amount reflected in the demat account was only visible to the customer in the form of digits increasing (whereas the amount did not increase in reality) from which the customer trusted and invested more money," the police added.
After this, when the customer wanted to take profit of this amount, more money was transferred to different bank accounts in the name of GST conversion charge, settlement charge, it said.
By opening about 500 such fraud demat accounts, the accused with the help of his associates duped people of about Rs 15 crore in different states, the police added.
Follow The420.in on
Telegram | Facebook | Twitter | LinkedIn | Instagram | YouTube