VADODARA: Police in Anand exposed an illegal telephone network that was used to route international calls from foreign countries into the local mobile network. Two members of the gang were arrested who allegedly using a 'SIM Box/SIM Bank' caused a huge loss to India's telecom sector.
On Wednesday night, an Anand Local Crime Branch (LCB) squad raided Memon Colony in Borsad town and arrested Babar Ali Makbool Ahmed Ansari (40) and Mir Faisal Maksud Ahmed Ansari (32) — both natives of Azamgarh, Uttar Pradesh. During the raid, police also recovered four SIM boxes/SIM banks and pre-activated 64 SIM cards from the accused's home. They obtained the pre-activated sim cards from West Bengal and Odisha. Cops believe that fake IDs of genuine persons were used to obtain the sim cards.
SIM box shows international calls as local calls
Using the SIM Box technology all international calls can be made to look like local calls, bypassing international rates and make the service provider incur a loss. This technology is also a threat to national security. For example, if a call from Pakistan is routed through a SIM box, the number displayed will be that of an Indian caller.
The accused were violating Department of Telecommunications (DOT) norms by concealing the identity of the international caller and converting it to local calls for financial advantage. However, police are broadening their probe to determine whether the exchange was used for extortion or terror activity.
An illicit telephone network was seized that was used to route international calls from foreign-based operatives into the local mobile network. The accused were running this SIM Box / SIM Bank on the orders of a man named Zaleel from Kuwait. The accused installed four electronic devices — SIMBOX, which used 32 SIM cards in each box and used more than 64 SIM cards to fraudulently convert ISD calls to local calls. The offence has been reported to the Anand cyber crime police station.
Each box contains 32 GSM SIM cards. The box operator can use this technology to convert VoIP (Voice over Internet Protocol) calls to the local GSM network, bypassing international charges imposed by local mobile network operators while simultaneously posing a national security concern. Calls that are diverted through the Sim box will be masked with a local number. Every day, a single Sim box can route hundreds of international questionable calls."
The Department of Telecommunications, which has the capabilities to monitor cellular data, now routinely searches for significant traffic from a single SIM card to identify such rackets. The information on such SIM cards is subsequently shared to the city's law enforcement departments.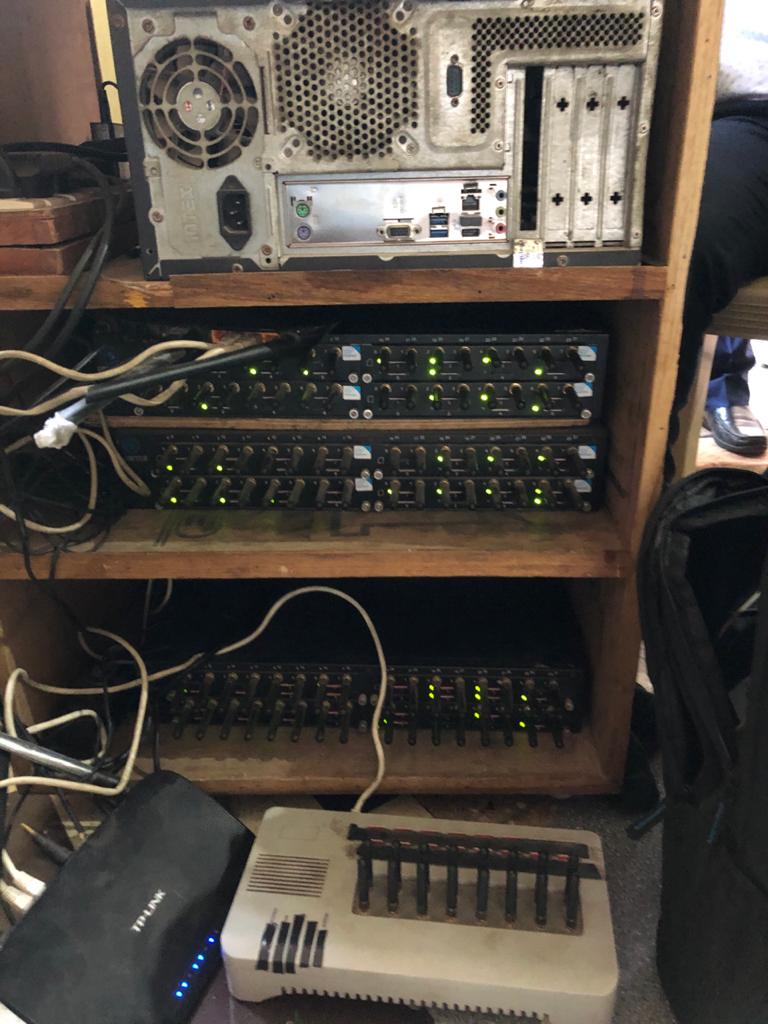 HOW THE SIM BOX RACKET WORK:
 A person living in another country who wants to call India learns about SIM box scams.
He or she dials a number that has been provided. The call is routed to one of a SIM pool's multiple SIM cards. The SIM pool may hold up to 64 SIM cards, all of which have Indian phone numbers.
The call is subsequently routed through the Indian SIM card to the designated recipient's phone number.
Because the call is routed through a local number, it appears to be a local call rather than an international call, allowing the caller to avoid paying international tariff.
SIM box operators charge up to 60% of the official tariff and split the profits with their Indian counterparts.
Follow The420.in on Facebook, Twitter, LinkedIn, Instagram, YouTube & Telegram