India Can Become Global Leader in AI and ML, says TRAI Chairman at India Digital Summit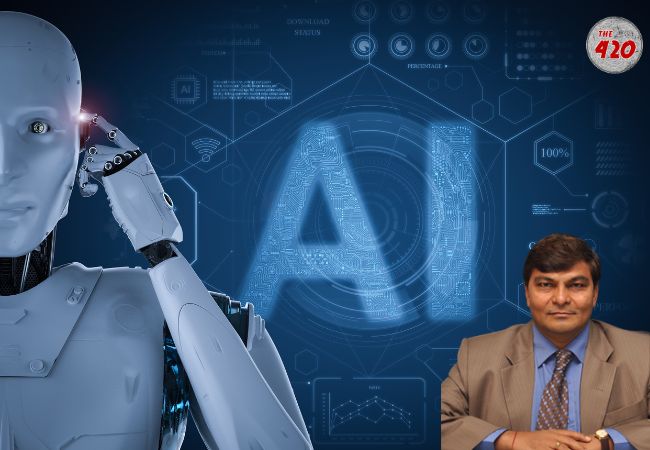 NEW DELHI: India has the potential to become a global leader in artificial intelligence (AI) and machine learning (ML) due to its demographic advantage in IT talent and fast-growing start-up culture, according to Dr P D Vaghela, Chairman of the Telecom Regulatory Authority of India (TRAI).
Speaking at the 17th India Digital Summit (IDS 2023), Dr Vaghela said that India already boasts the largest IT talent pool in the world, with over 5 billion IT professionals. He added that with the government promoting the start-up ecosystem and startups capitalizing on digital governance, India is well positioned to become a force to be reckoned with in the AI and ML space. IDS2023 is organized by the Internet and Mobile Association of India (IAMAI), in association with Google and MessageBird, on February 20-21, 2023. Quoting a PwC research, he said, Artificial Intelligence (AI) could boost the world economy by up to USD 15.7 trillion by 2030.
ALSO READ: Want To Become A Future Crime Researcher? Join The Future Crime Research Foundation
Dr Vaghela also spoke extensively about 5G and 6G use-cases and the government's support for research and development for different use cases. He emphasized the need for India to embrace new technologies, respond to technology disruptions, and seize opportunities in order to secure the country's future.
The theme of IDS 2023 was "Amrit Kaal: Digital India@100", and Dr Vaghela identified eight crucial governance issues that India must address over the next 25 years, including revamping digital governance infrastructure, identifying appropriate technologies, boosting local manufacturing of digital equipment, and strengthening cybersecurity.
ALSO READ: Step By Step Guide: How To File Cybercrime Complaint Online In India
Over 150 speakers, including policymakers, regulators, industry captains, and subject experts, participated in more than 60 sessions at the summit, with representation from over 500 digital brands and the participation of over 3,000 delegates.
Dr Vaghela emphasized TRAI's commitment to regulating the sector with transparency while promoting competition and safeguarding the rights of citizens. He said that the road ahead for India is full of exciting challenges and opportunities, and the country's ability to embrace new technologies and respond to disruptions will be critical to its success in the future.
Follow The420.in on
Telegram | Facebook | Twitter | LinkedIn | Instagram | YouTube