NEW DELHI: Users reported that WhatsApp, Instagram, and Facebook were down in numerous parts of the world on Monday evening.
Facebook owns all three apps, which run on the same infrastructure.
"Sorry, something went wrong. We're working on it and we'll get it fixed as soon as we can," a message on the Facebook website said.
On Twitter, WhatsApp confirmed the outage:
On Twitter, users reported that the popular social networking and communication sites had been inaccessible since around 9 p.m. Indian time.
A dramatic increase in user complaints was also noticed by the website downdetector.com, which records web services.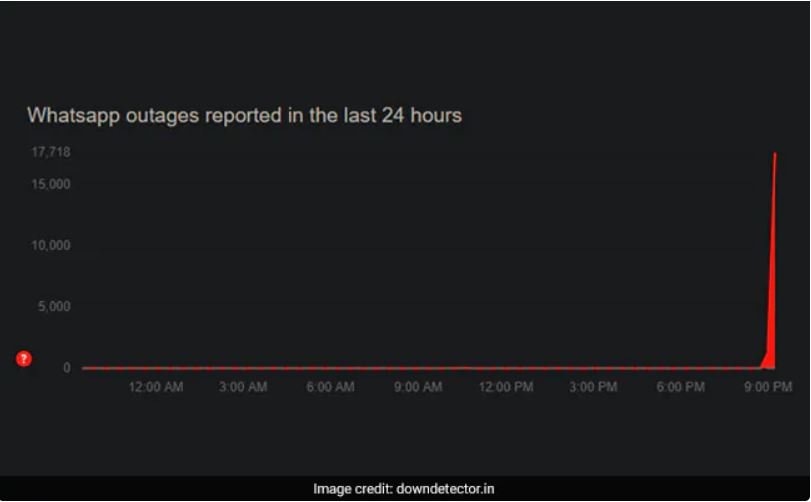 There were more than 20,000 occurrences of people reporting problems with Facebook and Instagram, according to the portal.
Meanwhile, WhatsApp, the social media giant's instant messaging app, was unavailable to over 14,000 users, while Messenger was unavailable to almost 3,000 users.
In the categories of instant messaging, photo sharing, and social networking, all three Facebook properties are market leaders in India.
In India, Facebook has over 410 million users, and WhatsApp Messenger has over 530 million users, making it the country's largest market. In India, Instagram has around 210 million users.
Follow The420.in on
 Telegram | Facebook | Twitter | LinkedIn | Instagram | YouTube