SURAT: Four people were arrested by cybercrime investigators from Uttar Pradesh and Delhi for their alleged involvement in an online fraud in which the accused defrauded a 66-year-old retired bank employee of Rs 42.81 lakh.
Five months after the crime, the accused were tracked down through their bank account transactions.
The accused first contacted the victim in October 2017 and persuaded him to purchase insurance policies totalling Rs 48.35 lakhs.
The victim deposited Rs 1.81 lakh into their bank account. In December 2020, the accused contacted the victim again and offered to have the maturity amount paid before the policy period expired.
The victim agreed, and the accused then asked him to deposit money in various bank accounts as payment for various charges.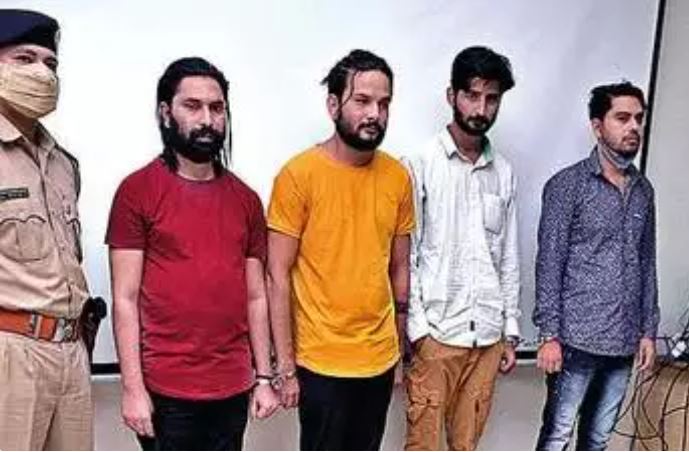 "The victim paid a total of Rs 42.81 lakh in multiple transactions over the course of three months," police said.
When the victim did not receive any money despite having paid a large sum, he realised he had been duped. In March, he approached police and filed a complaint. The police began tracking down the bank accounts to which the victim was instructed to transfer the funds.
"The victim never met the accused, and he continued to pay in the hope of receiving money," police said.
Those arrested have been identified as Abdul Mannan Khan (30), Umar Salim Miya (27), Aqib Ansar Khan (33) and Irfan Ahmad (27), all of whom were born in Badaun, Uttar Pradesh. Miya and Ahmad were apprehended in Delhi. The accused was found to be in possession of Rs 12.25 lakh in cash, according to the police.
Follow The420.in on Facebook, Twitter, LinkedIn, Instagram, YouTube & Telegram