It Is Impossible To Imagine India's Development Without Cyber Safety: Home Minister Amit Shah, Read Key Highlights Here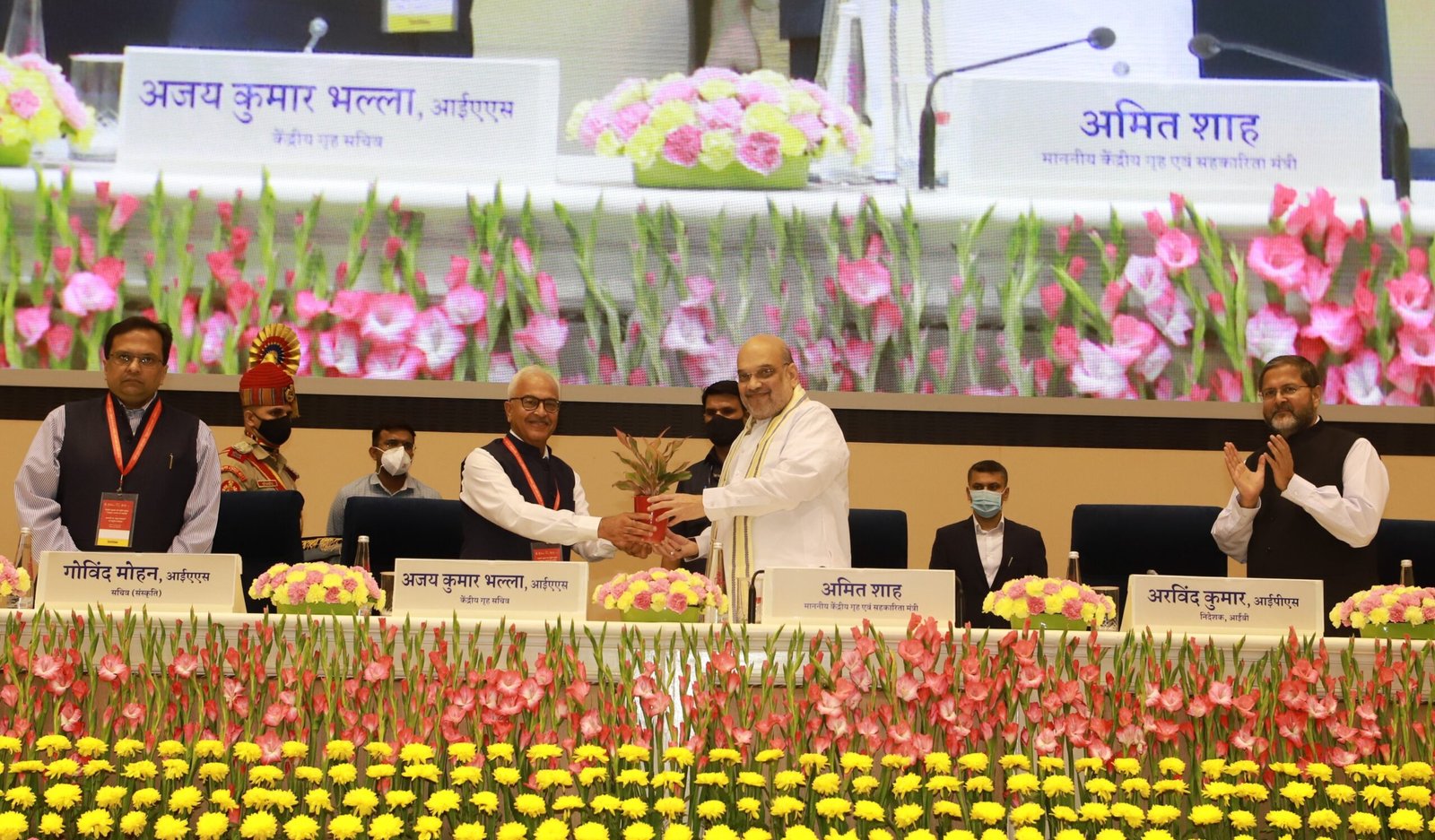 NEW DELHI: Amit Shah, Union Minister for Home and Cooperation, spoke at the National Conference on Cyber Safety and National Security (Azadi from Cyber Crime – Azadi ka Amrit Mahotsav) in New Delhi on Monday.
The Union Home Secretary, as well as senior officials from the Ministries of Home Affairs and Culture, were there. Here is the key highlight of the event.
1: India is progressing in every field due to the initiatives of Prime Minister Narendra Modi, it is not possible today to imagine national development without cyber security.
2: Cyber ​​safety is an integral part of national security and the government led by Narendra Modi is doing everything possible to strengthen it.
3: Cyber ​​safe India is being built to take India forward in digital revolution, its most important pillar is public awareness because without awareness this cannot be fulfilled.
4: Prime Minister Narendra Modi's vision is that every Indian should empower himself by connecting through technology and the internet and through programs such as Digital India, people are being empowered and positive changes are also being witnessed in their lives.
5: Transactions on UPI have crossed US $ One Trillion in Financial Year 2022 and today we are first in the world in digital transactions
6: In 2012, 3,377 cybercrimes were reported and in 2020 the number of such reportings reached 50,000.
7: More than 11 lakh complaints of different types have been registered so far on the cyber crime reporting portal launched three years ago, more than two lakh complaints have also been registered for social media crimes.
8: Narendra Modi has digitally empowered crores of people by connecting them with the economy, under Pradhan Mantri Jan DhanYojana 45 crore new accounts have been opened and 32 crore RuPayDebit Cards have been distributed in last 8 years
9: In 2021, 40 percent of the total global digital payments took place in India and BHIM-UPI are no longer just Indian apps but have become global and many countries such as France, Singapore, the UAE, Bhutan and Nepal are using them.
10: We have ensured DBT through Jan Dhan, Aadhar and Mobile, more than 300 schemes of about 52 ministries cover DBT and till now in seven years,the government led by Shri Narendra Modi has transferredRs. 23 lakh crore directly to bank accounts of beneficiaries
11: So far, the government led by Narendra Modi has laid a network of 5.75 lakh kms of fiber cable and in the last 8 years, 1. 80 lakh villages have been connected, 8 years ago the number of such villages was less than 10,000.
12: Cyber ​​fraud and other types of cyber attacks are one of the biggest global challenges today and the government led by Shri Narendra Modi is committed in protecting the nation from this threat.
13: Both data and information will have big economic power in the days to come, therefore we have to prepare ourselves for securing data and information.
Follow The420.in on
Telegram | Facebook | Twitter | LinkedIn | Instagram | YouTube