'White-Collar Jihadis' On Radar, More Dangerous Than Terrorists With Arms: J&K Police
SRINAGAR: Officials in Jammu and Kashmir stated they are cracking down on cyber terrorists, also known as "white-collar jihadis," since they believe they are the "worst sort of terrorists" who remain nameless while causing "immeasurable" damage and brainwashing youths.
According to a report by Director General of Jammu and Kashmir Police Dilbag Singh, senior army officers, and security officials, there is concern that these "white-collar jihadis" could incite a communal conflict or influence some youths by manipulating news on social media while living comfortably in faraway countries.
The battleground has changed, with computers and smartphones replacing traditional armament and the fighting zones of a maze of tiny alleyways and woodlands, allowing people to wage war from almost anywhere — inside their houses or out on the streets, from a nearby café or even a convenient roadside.
They are "white-collar jihadis," according to a senior army official, who deceive the youth and the broader public by spreading misinformation on social media and manipulating the situation to benefit separatists or terrorist groups.
ALSO READ: Beware! The Security Jawan Sending You Friend Request May Be A Spy Stealing Sensitive Data
Five accused "white-collar jihadis" were recently arrested in Jammu and Kashmir for spreading misleading information about the country's sovereignty.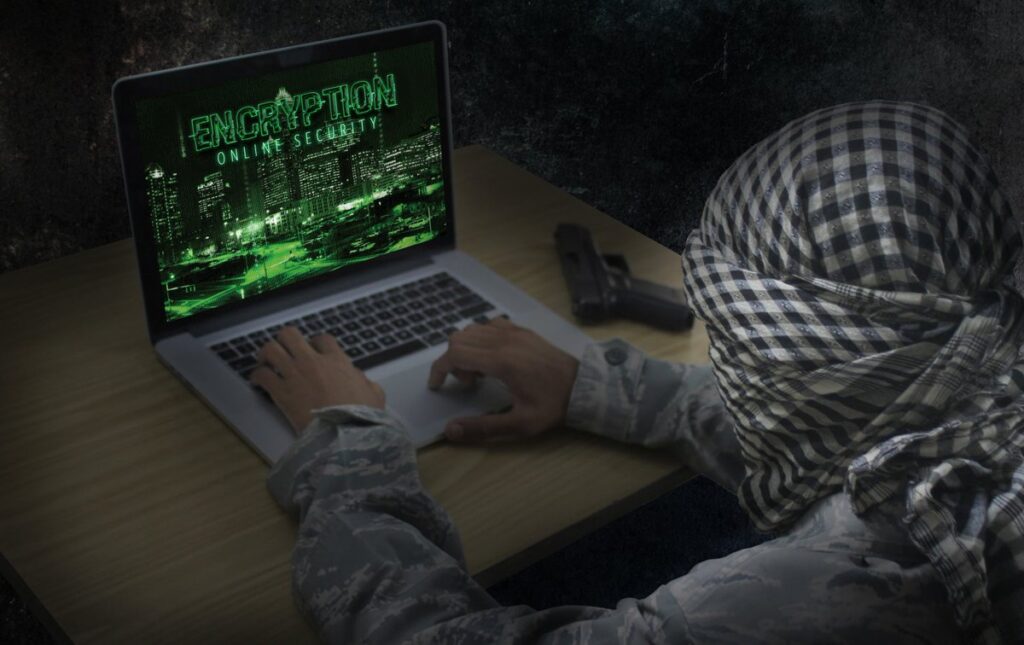 According to the police, they were given the responsibility of compiling a strategic hit list of government personnel, journalists, social activists, lawyers, and political functionaries in order to instil fear in the public.
"A cyber terrorist is actually deadlier than an actual terrorist because, first, he is hiding and, second, he is completely unknown — until you get into some very specific information," said DGP Singh.
"It's quite tough to track down such information and determine who is truly utilising that identity in the virtual world. People in the internet realm have taken advantage of anonymity, which is why they engage in such crimes "he stated
Singh has placed a specific emphasis on combating cyber terrorists, believing that they are the "worst sort of terrorists" since they are "not seen, but the amount of harm they cause and the amount of pollution of the youth's minds they cause are incalculable."
They are the ones who are in charge of recruitment, he claims, and they are the ones who would make comments and statements on social media that would drive communal rift.
"As a result, taking care of them and hitting them is critical, so we're working on it and have had some success in some areas. More work, specifically focused labour, is required. We shall continue to do everything possible in this direction "Singh recently told the media.
ALSO READ: Cyber Police Arrest 23 For Running Fake Call Centres In Kashmir
The police chief mentioned an incident in Nowgam earlier this year in which a tweet claimed that a member of the minority community had informed the security agency about the existence of terrorists in the area. "It was completely fake, fraudulent, and nonsense," Singh said, adding that the usage of social media was solely for the purpose of dividing communities.
Senior security authorities, on the other hand, claim that tracing white-collar jihadists takes a long time. "It's akin to looking for a needle in a haystack. There are millions of people on social networking sites, making it impossible to find that one person "a source confirmed.
The Jammu and Kashmir Monitor Department has begun registering private citizens as volunteers to help police the internet and report suspected cyber crimes to the authorities. "Unlawful Content Flaggers," "Cyber Awareness Promoters," and "Cyber Experts," according to the campaign, which was launched in February this year.
Unlawful content flaggers will help "detect online illegal/unlawful content such child pornography, rape/gang rape, terrorism, radicalization, and anti-national actions," according to the report.
Cyber awareness promoters will raise awareness about cyber crime among citizens, including vulnerable groups such as women, children, and the elderly, as well as the rural population, while cyber experts will focus on specific domains of cyber crime such as forensics, network forensics, malware analysis, memory analysis, and cryptography.
Follow The420.in on Facebook, Twitter, LinkedIn, Instagram, YouTube & Telegram