HYDERABAD: The Raidurgam Police arrested a conman for allegedly cheating people by creating fake websites for grocery and furniture delivery. He made the website identical to popular brands and to attract customers he was selling these products at a much cheaper rate.
Police have identified Rishabh Upadhyay (30), as the mastermind of the gang who was arrested from Bengaluru. Upadhyay is an MBA graduate in international marketing and is also involved in web development. His accomplice, Rahul, a digital marketing professional from Punjab, is still at large.
The investigation in the case started when on April 28, the police received a complaint from a software engineer who claimed he used www.zopnow.in to order groceries and ended up paying Rs 1,544 by got no delivery. The techie from Khajaguda could not reach the customer support nor he got any reply to his email to senior officials.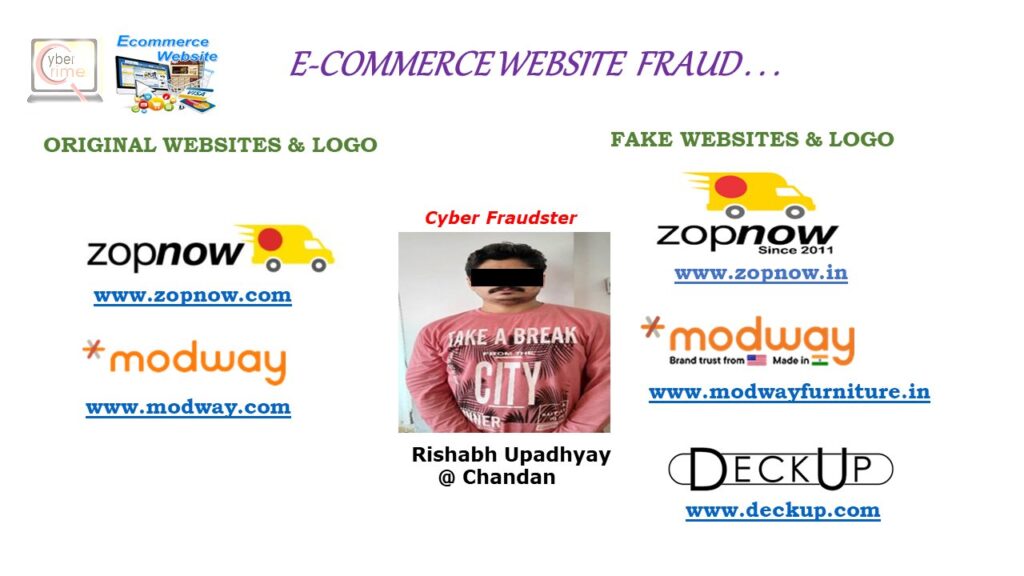 Police said Rishabh used his prior knowledge of business and web development to cheat customers. He created fake Skype accounts and started building his team. "He contacted many people via Skype Ids and made false promises that he would provide US onsite job visas and gave them directions to open new bank accounts with various banks and collected the credential and internet banking kits containing along with Registered mobile number, SIM card, cancelled Cheque, in the name of Indus Global Law Firm via DTDC courier," said a senior police officer.
He also teamed up with the co-accused, Rahul who was looking after the digital marketing of the websites and played an active role in running the sites.
During the pandemic when most of the people relied on online shopping Rishab through his fake websites minted money. People from all over the country, including nine victims from the Cyberabad Commissionerate, have visited these bogus websites and been duped. From his possession, police seized 40 lakh in cash, two mobile phones, two laptop computers, 20 debit cards, and six bank passbooks.
Commissioner of Police VC Sajjanar also advised people not to believe in websites that offer steep discounts and to avoid paying money in advance when purchasing goods online. "Do not believe in websites that offer to sell goods at much lower prices than the market price, and if you have any suspicions, please contact 9490617310 (Cyber Crime PS, Cyberabad) or WhatsApp no.9490617444," he added.