LUCKNOW: Keeping cyber security for students as a priority, Lucknow's top school Loreto Convent is going to organise an online workshop for their students on cyber protection on Wednesday. Digital learning and schooling has seen a sharp rise during the pandemic but it has also increased the risk of students becoming a cyber victim.
Cases of cyberbullying, stalking and fake profiles are increasing every day. To keep students prepared about future threats Loreto Convent is conducting this workshop with top cyber leaders.
Superintendent of Police, Cyber Crime, Uttar Pradesh Prof Triveni Singh will share real-life cases with the students followed by interactive sessions by cyber experts Rakshit Tandon and Amit Dubey.  The speakers will cover topics like cyber vulnerability assessment, cyberbullying, information about security threats, cyberstalking and the latest cybercrime involving students and teenagers.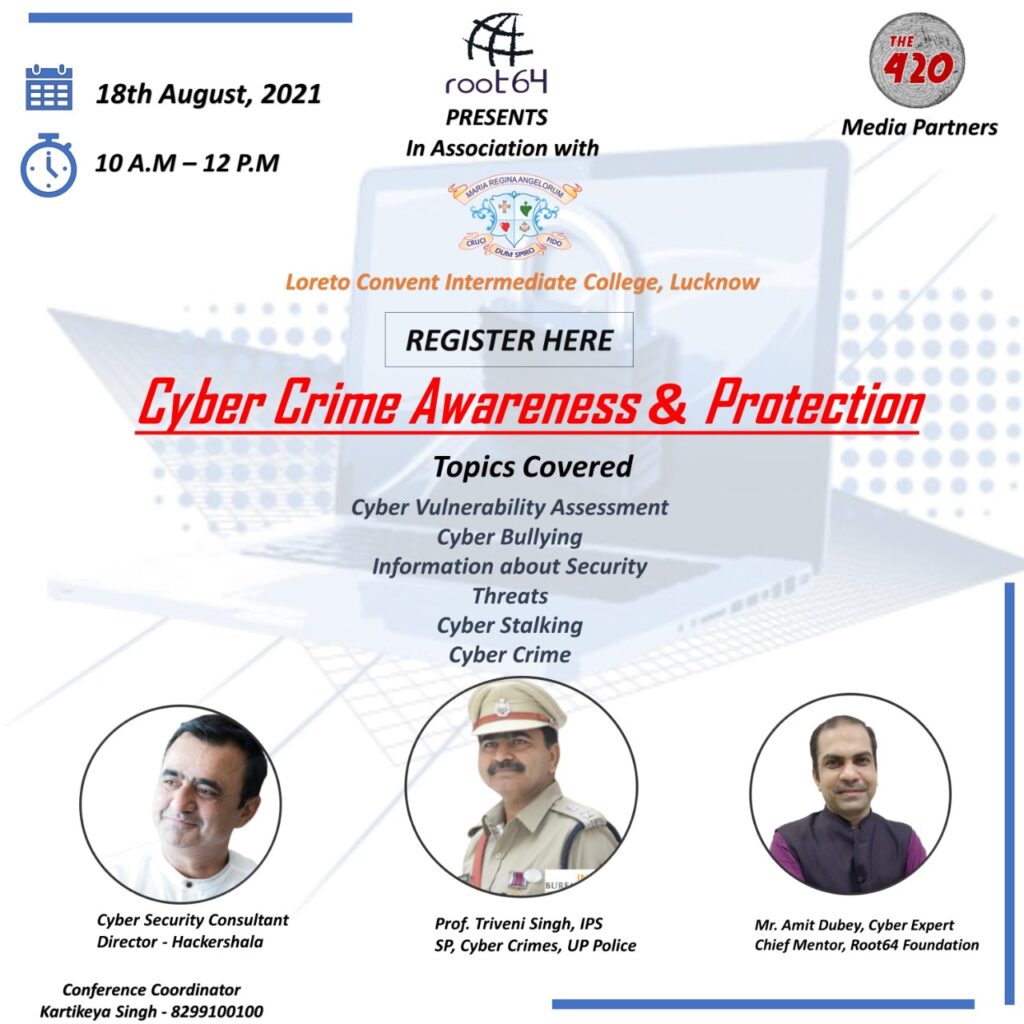 Students will be interacting with experts and clearing their doubts and knowing ways to protect themselves in the digital world.