Amit Sharma, Cyber Advisor at Defence Research and Development Organisation (DRDO) on Friday was honoured with the Agni Award for Self Reliance by Defence Minister Rajnath Singh. He became the youngest awardee in the cyber-security domain.
The award citation stated, "Amit Sharma and team have made outstanding contributions in enhancing the cyber-security capability of the nation by developing systems in the field of open source data analysis, reverse engineering, crash analysis and counter advanced persistent threat among others."
 "In recognition of their excellent contributions, the Agni Award for Excellence in Self-Reliance-2018 is conferred on Amit Sharma and team," it added
Amit Sharma is a popular name in the cyber-security domain and is currently serving as Advisor(Cyber) and Director in the office of the secretary department of defence (R&D).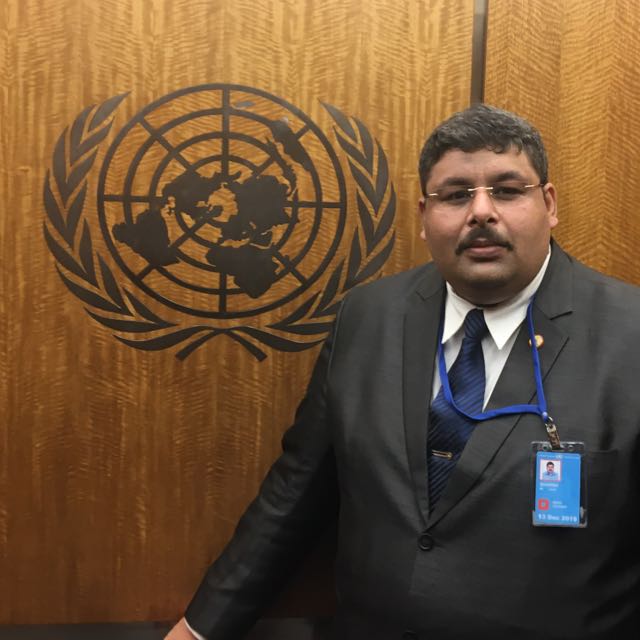 Sharma has been a member of various committees and taskforces of ministries and government bodies which also included bilateral consultations with various countries. He has delivered a number of talks on cyber warfare, cyber security and national security issues, at various prestigious forums.
He is a Chevening Scholar and has gained his Masters in 'Global Security' from Defence College of Management and Technology, UK Defence Academy, United Kingdom.  He is a graduate/fellow of US DoD's Asia Pacific Center for Security Studies, Hawaii US in Comprehensive Response to counter-Terrorism Course. He is also an alumnus of Nuclear strategy Course from Centre of Air Power studies New Delhi. He did his B Tech (honors) in Computer Science and Technology from National Institute of Technology, Hamirpur, India.
Amit is also awarded special award for strategic contribution for the year 2013 by Defence Minister. Amit was invited to be NATO Centre of Excellence on Cyber Defence to be as one of the international experts to review Tallinn Manual 2.0. He has instructed at NIA, College of Air Warfare, Air force IW School, NCRB, BPR&D etc. He along with his team was awarded Technology Group Award (2008). He was awarded Chevening Scholarship by Foreign Commonwealth Office (FCO), British Government for the year 2008- 2009 from India.