CUTTACK: Seven persons were arrested and more than 16,000 pre-activated SIM cards were seized after Odisha police busted a fake SIM syndicate operational from Cuttack.
According to the police, they were tracking origin of fake SIMs used in fraudulent activities and cyber crime when led to this syndicate which was activating multiple SIMs of different Mobile Service Providers by using fake documents or stolen id proof of customers. The customer would never know that their identity and documents were misused to commit a crime. This gang was fueling cybercrime activity by providing pre-activated SIM to carryout fraudulent activities.
Commissioner of Police, Bhubaneswar-Cuttack, S K Priyadarsi said, "A cybercrime syndicate was busted with the arrest of 7 people including two service providers who were creating pre-activated SIMs and sending them outside the state in exchange for money. Over 16,000 SIMs (were) recovered. These SIMs were created using fake IDs." 
A SIM card is usually activated immediately after we receive it from a service provider by presenting identifying credentials. Criminals prefer SIM cards that have already been activated since they cannot be traced back to them.
The demand for such SIM cards has only increased in tandem with the surge in cybercrime, including economic crimes and fraud.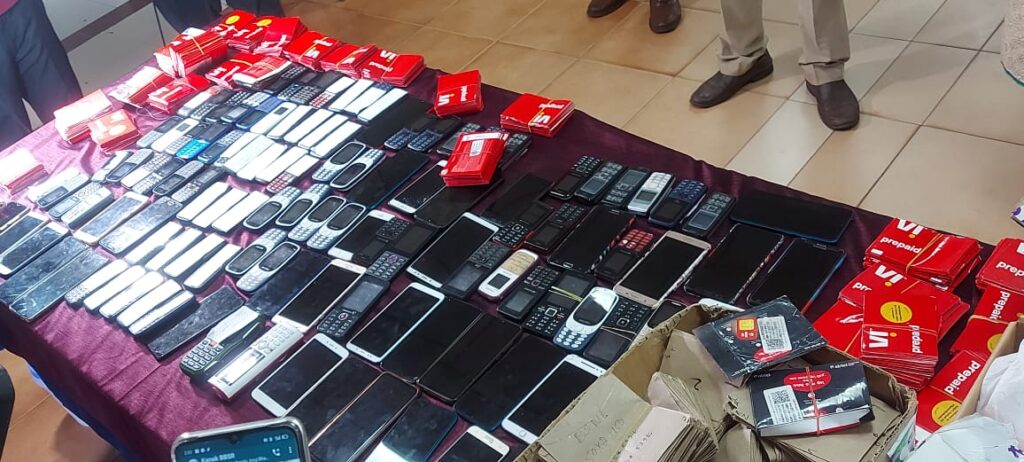 In every cyber crime, banking fraud of organized crime fake SIMs is used to stay away from police radar. This gang was not only supplying fake SIMs to local criminals but was sending to criminals of other states by charging a premium for pre-activated SIMs. It becomes very tough for law enforcement agencies to track such cases as crime is committed in Delhi, money is transferred in Mumbai but the SIM used for crime if from Odisha. Investigation of such cases used to reach to a dead end because of usage of SIM cards procured on fake documents.
Those arrested have been identified as MaheswaraBarik (38), RajanikantaPanigrahi (30), SubratKumar Panigrahi (24), Sukant Kumar Das (30), SrinibashGhadai (21), Rajesh Ku Sethi (29), and Mangalamaya Mishra (27). Police have seized 16,147 illegally pre-activated SIM cards of leading telecom companies like Vodafone–Idea, BSNL, AirTel, Jio.
Police have found the involvement of telecom agents, SIM distributors behind making fake SIMs available to the gang. The gang also had experts who used to forge or tamper documents and photos to appear genuine so that documentation of SIM cards can be done.
Follow The420.in on Facebook, Twitter, LinkedIn, Instagram, YouTube & Telegram