NEW DELHI: Taking action against cyber criminals involved in sextortion from Rajasthan's Bharatpur area, the police has arrested two scammers who cheated over 1,000 people by recording them in a nude video call and blackmailing for money.
According to the police, the duo was also involved in OLX fraud wherein they would post an online advertisement to sell a product posing as armymen and then duping their target by sending them QR code.
Those arrested by Rajasthan Police has been identified as Tarif and Shahruf.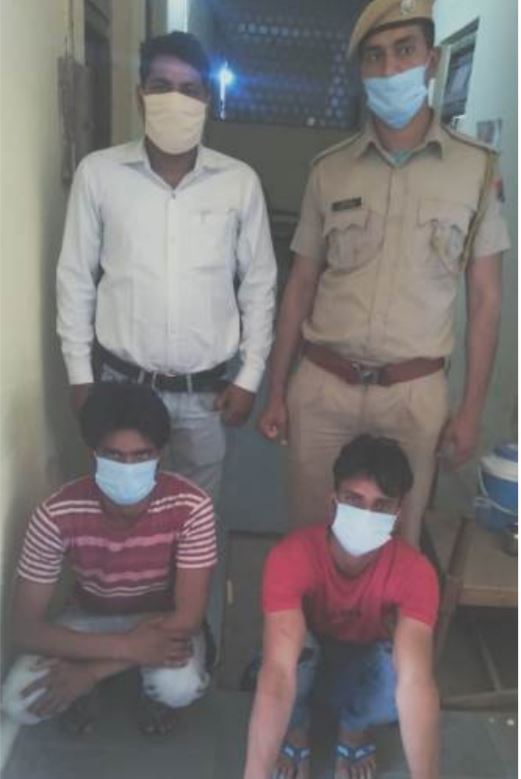 MODUS-OPERANDI
Conmen used to send a random friend request on Facebook and befriended their target. Criminals used attractive photos on their Facebook profile to lure their target.
After a brief conversation, the victims were led to a video call via Messenger or WhatsApp.
During the call, the victims were shown an adult video clip as their video call was being secretly recorded at the same time.
In some cases, the gang later edited the video call to include pornographic clips before blackmailing the victim for money.
After a while, victims get ransom calls in the name of the offensive video that had been taken during the video chat. The amounts requested ranged from a few thousand rupees to several lakh.
Bharatpur, Mathura, and Mewat, which are located at the crossroads of Rajasthan, Uttar Pradesh, and Haryana, have now become known as the new 'Jamtara,' a sleepy town in Jharkhand known for phishing attacks.
The issue has now entered the power corridors in Delhi, as the scale of the problem grows. In a recent meeting, the Ministry of Home Affairs (MHA) urged the states to launch a crackdown on these offenders.
Almost all the state police have been to Bharatpur to nab cybercriminals operating from this area, but the growing menace only shows that such gangs are only mushrooming.
Follow The420.in on Facebook, Twitter, LinkedIn, Instagram, YouTube & Telegram