New Delhi: Republic Media Network's Editor-in-Chief Arnab Goswami received a thumping response in his favour from people on social media platforms after his arrest on November 4 to his release on November 11.
A joint open-source analysis by a Delhi based cybersecurity firm and Future Crime Research Foundation (FCRF) of social media platforms from November 4 to November 12 shows that only 12.6 per cent tweeted against popular TV journalist Goswami.
He received unprecedented support from 61.2 per cent people on Twitter who questioned his arrest and showed a negative response to action against him by the Maharashtra Police. Meanwhile, 26.2 per cent people who twitted about the incident were neutral about it and took no stand.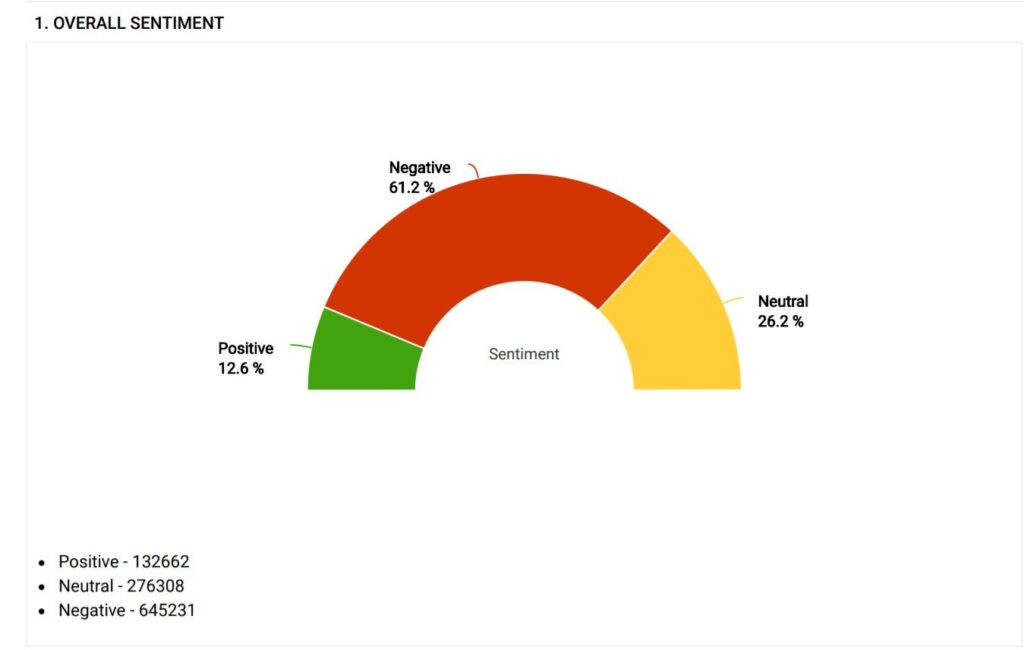 Goswami was arrested on November 4 by Raigad Police of Maharashtra in connection with the suicide of interior designer Anvay Naik and his mother in 2018. Many on social media termed it political vendetta of Maharashtra government as Arnab was quite vocal against the Uddhav Thackeray government in Maharashtra.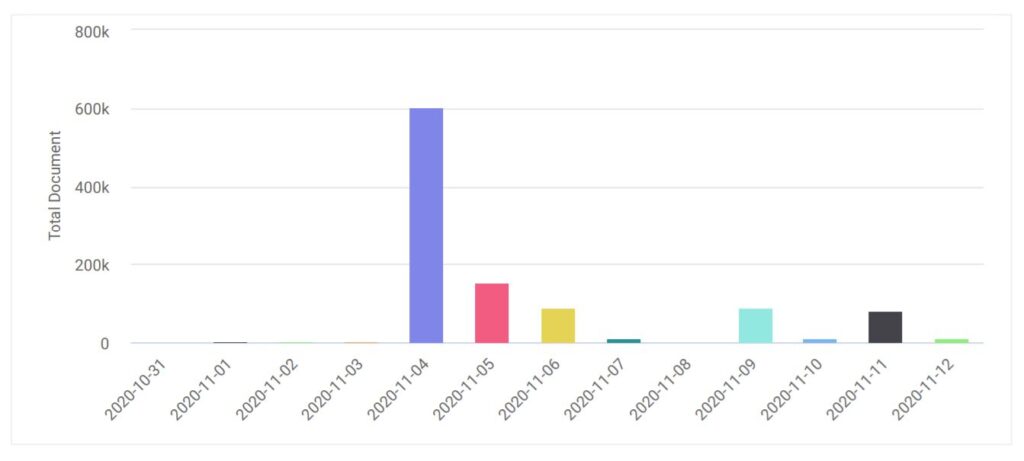 The volume of tweet related to the incident was maximum on the day he was arrested. The analysis shows that close to 600,000 posts were shared on Twitter.
On Wednesday night, Republic Media Network's Editor-in-Chief Arnab Goswami was released from Taloja Jail after spending 8 days in custody.
"In our analysis, we found that #IndiaWithArnab was trending along with #ArnabisBack showing clear support of netizens standing with Arnab. Interestingly the support and sentiments for Arnab increased as he stepped out of the jail," said Manpreet Kaur, OSINT analyst.
People who were discussing Arnab's arrest and release also spoke about topics like crime, politics and terrorism in their tweets.

The study shows top hashtags used during the entire incident of eight days his arrest were – #arnabgoswami, #indiawitharnab, #arnabisback and #arnabwearewithyou.
"It is not too surprising that Arnab has immense popularity and public support. An earlier study of online TRP conducted by us also showed similar results. Realtime audience steaming Republic TV was way ahead of Aaj Tak and NDTV. Even in this study, we saw netizens rage against police action and they welcomed Arnab's release by tweeting in his favour," said Harshvardhan Singh, co-founder, Future Crime Research Foundation (FCRF).
Soon after Arnab's arrest, many Union Ministers came out in support. This is also reflected in the analysis as Home Minister Amit Shah, Actress Kangana Ranaut and UP chief minister Yogi Adityanath's tweet about Arnab has received a maximum response. Apart from ministers many senior editors and journalists also came out in support of Arnab on the various digital platform.