By Shashank Shekhar in New Delhi: Delhi Police's slogan 'With you, for you always' doesn't seem to be applicable on cybercriminals who are running fake call centres and duping thousands of foreigners every day.
The mushrooming issue of fake call centres has made federal agencies in the US and other nations contact the Central Bureau of Investigation (CBI) to help end the menace.
After international pressure, CBI and other law enforcement agencies swing into action and busted a few call centres but the problem persists. In fact, it only grows as there is no stringent punishment for the unabated menace.
The latest incident of inaction by cops came to light through New Zealander YouTuber Karl Rock's recent video where he along with Mumbai based cybercrime expert Govind Ray records and exposes three fake call centres in Delhi.
Rock and Ray claim that they have informed the local authorities and given substantial evidence to act against them but no action has been initiated. Finally getting no positive response from Delhi Police, Rock has now uploaded a three-series expose video on his YouTube channel.
In the videos, Rock has alleged corruption behind police inaction. "As far as I can tell, Indian Cyber Cells are underfunded & there's too much work. They only act against scammers when pressure is put on their boss from foreign enforcement agencies or media," Karl Rock told The420.in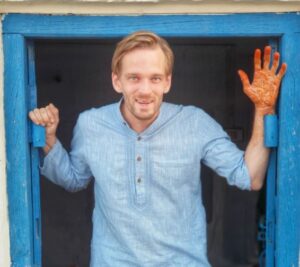 "As far as I can tell, Indian Cyber Cells are underfunded & there's too much work. They only act against scammers when pressure is put on their boss from foreign enforcement agencies or media," Karl Rock
Watch Full Video: https://www.youtube.com/watch?v=rikVsVxPJmI&feature=youtu.be
THE EXPOSE: Over three nights in Delhi, Karl Rock and cybercrime investigator Govind Ray enter into scammers' den looking for work and record how they work and how they lure new recruits.
Posing as a job seeker, Ray goes undercover and applies for jobs at these shady call centres. Rock in his video has filmed how they carried out the sting operation, meanwhile, Ray through his hidden camera has clearly recorded con jobs under the garb of tech support.
FAKE CALL CENTRE 1: GoTech Services, Ashok Vihar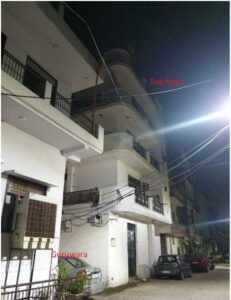 Govind Ray, who was undercover as a job seeker, received a call from GoTech Services for a telephonic interview.
The caller asked Govind about his experience and understanding on tech support scams, and processes of receiving payments like IOS gift cards, Amazon gift cards. After he was convinced, he asked Govind to visit his office for a face-to-face interview in Ashok Vihar at 8:30 pm.
Govind received a message on WhatsApp "Raju Chat Bhandar, Ashok Vihar 110052. Come to this location and call me."
After reaching the spot, Govind was guided by the caller to a residential society called Sri Nagar Colony. After reaching the location, Govind discovered that this was a small call centre situated on the top floor of a residential building. Based on the seating arrangements in the room, around 10 people seemed to work in the centre.
The operations run by this call centre seemed like open hunting for victims, the owner here claimed that they get calls from people having issues like pending refunds, money deduction, etc. and the staff of the call centre needs to be alert enough and quickly speak based upon the need of the customer.
Here there was a clear impersonation of renowned companies like Amazon. Their staff impersonates as a support team of leading companies and scam people.
Address: Top floor, next to Gurudwara, Sri nagar Colony, Ashok Vihar Rd, New Delhi, Delhi 110052. Use GPS location https://goo.gl/maps/vQUQ8v2TAJTGHrr7A.
Fake Call Centre 2: Unkown, Victoria Banquet, Vikaspuri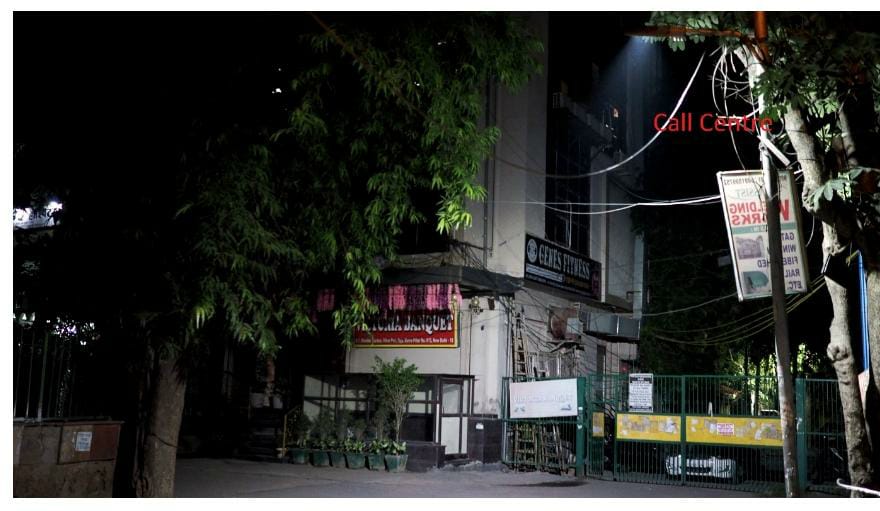 Govind called an executive identified as Deepak of Sharda consultancy. The consultant asked for his previous experience. Govind convinced him with his fake story of working at a scam call centre earlier. Deepak said that he will share details of the next round of interview soon.
Deepak then shared a new address and asked Govind to meet Surinder. At the location, Govind found that it was actually an office of the British English Academy (an accredited branch of British Council).
The operation run by this call centre included tech support pop up calls and IVR calls. Govind's camera captured the conversation during their face to face interview.
Address: B7 2nd floor, Victoria Banquet, near hospital Shankar, Shankar Garden, Vikaspuri, Delhi, 110018 https://goo.gl/maps/X3qwdxfa83e3oHTb9.
Fake Call centre 3: SkyWay Associates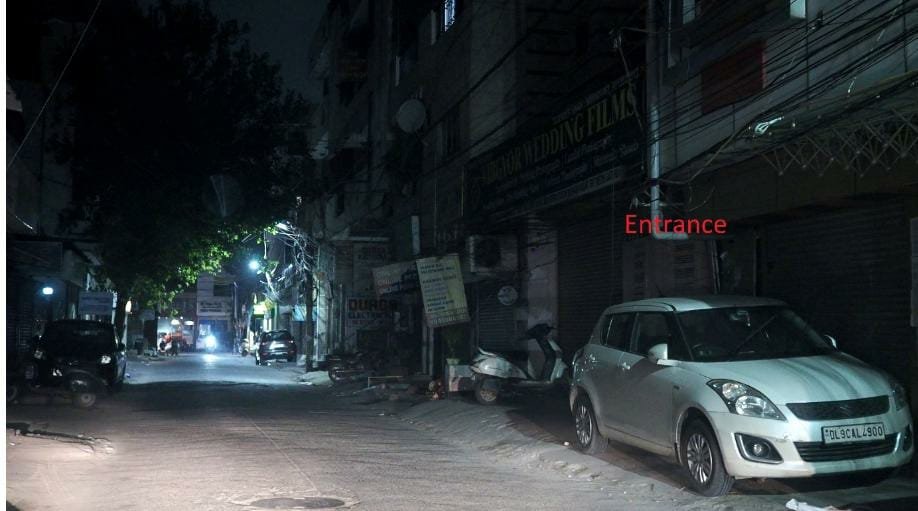 Govind called Chetna Raina of Armaan Placements. After taking his details, Chetna assured Govind that soon he will get calls from some call centres.
Govind received a call from Mukesh from a call centre in Tilak Nagar area. After the first level of telephonic interview, Mukesh asked Govind to visit his office at Tilak Nagar.
After meeting them for an interview Govind found and recorded that this call centre was running a tech support pop-up calls and IVR calls.
Address: Shop -1/15-B Ugrasain Market, Shantipura, New Delhi, Delhi 110018https://goo.gl/maps/o2TMRkDPjAcJaCyP7.
Reviews: https://goo.gl/maps/wkmhP9qksVgyEqqK6.
Expert Opinion: Govind Ray told The420.in "as per my observation, these call centers are able to operate so confidently because, they get away easily even after the raid happens, due to lack of evidence. The most important thing that needs to be done is the formation of a separate wing to deal with such call centers, and there needs to be a body that deals with such scams at the pan India level so that regular training and guidance is being given to the officers working at the ground level."
Such scams are putting up a bad name for our country at the international level, this issue needs to be addressed at the earliest. Even after the evidences were shared, I was really expecting the police to act upon it, as the evidences shared were good enough to start an enquiry. – Govind Ray.
Modus-operandi of scam: The multi-crore business of fake call centres is thriving on 'scare'. Based on the data leaked by their accomplices in the US, Indian agents call and scare them.
1: Most popular among the others is scareware. In simple words the conmen working in Indian call centres based on the leaked database of American or other foreign customers starts contacting the unsuspecting consumers through internet pop-up messages that falsely appeared to be security alerts from Microsoft Corporation, Apple or other reputed IT firm.
The pop-up messages fraudulently claimed that the consumer's computer was infected by a virus. It would then run a scan on the consumer's computer, falsely confirming the presence of a virus and malware. A toll-free number would be given, where the victim will contact, and the call would land up in their call centres. These companies would then take the remote access of the victim's computer and would convince the victim of presence of non-existing problems and then would make them pay hundreds of Dollars for unnecessary services and softwares.
2: Adopting another way to scare foreigners, the caller from India first start sending bulk messages to thousands of American citizens. In the message, they will claim that victims' vehicle was involved in a crime and they would be facing legal action. After given initial information the caller asks them to dial back on an international number. Whenever the victim in America dials back, the call gets connected to the call centre in India. American residents were told by Indian callers that drugs were found in their vehicle or cook up a story of some bloodstains in their vehicle. The callers in India have access to their social security numbers and address as well to sound genuine. If the target was scared enough, the accused would offer a settlement.
3: Targeting US-based citizens through fake payday loan schemes. Payday loan system refers to lending small amounts of money, usually 700-900 US$ for a small number of days with high-interest rates. Indian callers offer fake payday loan schemes and to avail the scheme, they asked the victims to purchase online gaming coupons as per their policy and asked them to reveal the coupon code. The accused then used to encash the coupon code online.