Cyber Cops Of UP: 600 Police Inspectors Take CQ-Test To Check Cyber Awareness, Online Training To Crack Technical Investigation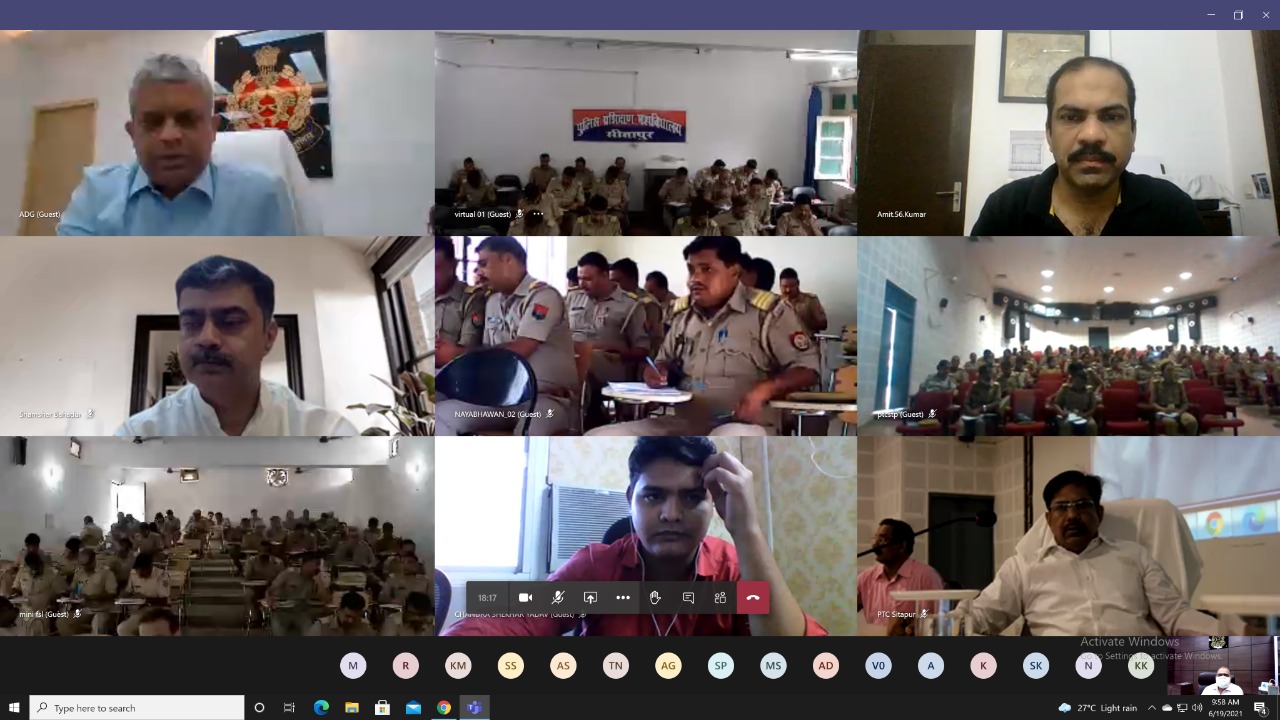 NEW DELHI: In a first-of-its-kind, the Uttar Pradesh police conducted an online training of around 600 policemen about cyber crime and technical investigation. The conference was spearheaded by Raja Srivastava, Additional Director General (ADG), Police Training Centre, Sitapur, where not only domain experts shared their knowledge but policemen also appeared for a Cyber Quotient (CQ) test to check their cyber awareness level.
Raja Srivastava opened the webinar by highlighting the growing importance of cyber security and how a trained police force can help in controlling increasing cases of cyber crime. Following Srivastava's remark, Prof. Triveni Singh, Superintendent of Police, Cyber Crime, Uttar Pradesh gave an insight on the latest cybercrimes, trends and case studies.
The day-long conference – Cyber Crime Investigation, Dark Web Analysis and Digital Forensics was conducted by Noida based NGO Root64 Infosec research Foundation. Amit Dubey, chief mentor of Root64 Foundation shared examples of real-life cases and how he helped such technical cases.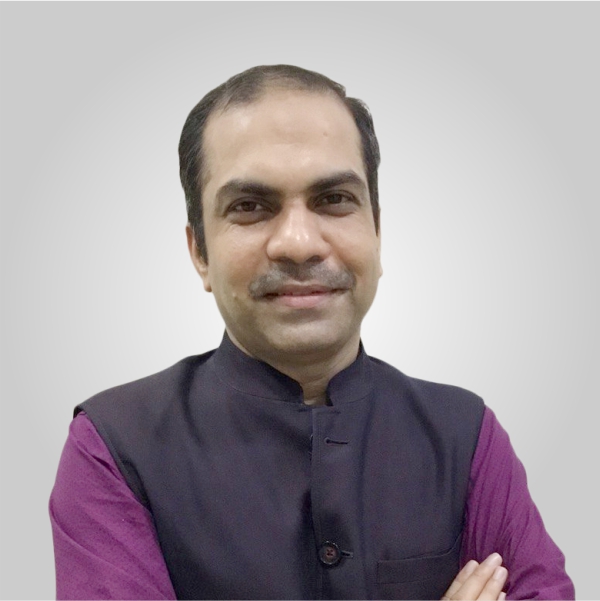 Dubey emphasized that cases of financial and corporate frauds, social media crime, Whatsapp hacking, sextortion are mounting day by day. Sharing a case study of trending hashtags on social media, Dubey said it would appear a hashtag is trending with more than 23.5k posts sharing it on their timeline but a deep analysis will show that only 7-10 verified accounts have shared it. There is a systematic process that goes behind trending a hashtag.
"People with verified accounts (blue ticked) are paid to tweet that particular hashtag or message to get on top and make the message look authentic," Dubey said.
Dubey also shared various case studies of how to get IP address, mobile number or other technical details of the sender of anonymous threatening emails. These details are crucial in cracking such rimes.
Amit Dubey, who works with Tech Mahindra, is engaged in various awareness and empowerment programmes through his NGO – Root 64. He also conducts cyber crime talk show with eminent police officers on 93.5 FM.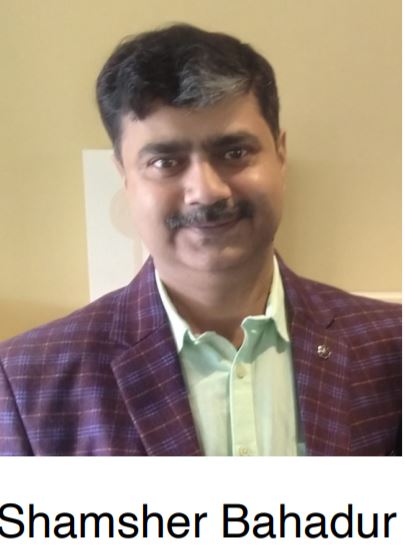 The next speaker Shamsher Bahadur, Cyber Security Practice Head, Armantec Systems Private Limited, Noida told the policemen about their investigation of international and very technical crimes like US Colonial Pipeline Attack, Kolkata ATM Hack, Fake Cowin App Data Leak, BitCoin Transaction Chain, Saving Bank/FD account Fraud.
Bahadur explained how cyber attacks are of two types, commercial attacks and state-sponsored attacks. The first one is carried out to forge money and the second one is done to cripple the economy of another country.
Bahadur stressed that cyber criminals work by exploiting three human feelings – Fear, Greed and Lust. "They will instill fear in your mind by saying today is the last day of KYC updation, they will exploit your greed by saying that you have won a lottery, or will win you over through lust by doing sextortion, nude video calls, etc," he said.
He also explained how email spoofing, e-sim activation, call spoofing and SMS spoofing is done. He explained how with no SIM card calls and messages can be done. A person can also call through your phone number to somebody by using call spoofing. For such pranks there are several paid apps on Play Store. He also explained how people create virtual numbers through various service providers and do fraudulent activities. Bahadur appealed to stay away from freebies as it will reduce the chances of falling into the traps of cyber criminals.
After getting details of the latest crime it was time to go deep. Following Bahadur, Dark Web Expert Abhirup Guha took the audience to the unknown world of dark web. He explained the meaning of Dark Web and the difference between Surface Web, Deep Web and Dark Web.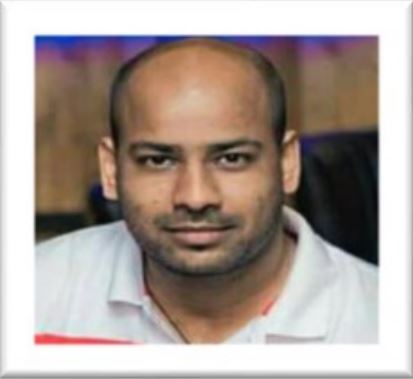 Guha explained how criminals are dealing in the dark web to avoid coming into the police net and also new technologies being used to avoid detection.
The fourth speaker of the event Abhinav Saurabh, Forensic Consultant of Bihar Police, began his discussion by explaining to the audience about cyber forensics. He simplified the forensic process in six easy steps which include, identification, seizure, acquisition, authentication, analysis and documentation. He further told the policemen about how to identify a piece of digital evidence.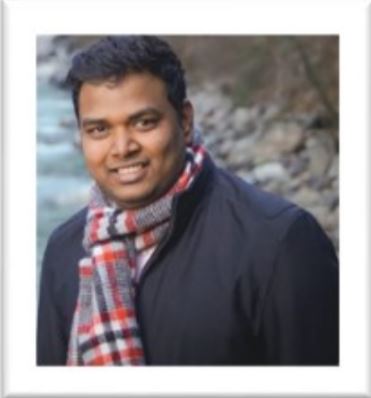 Pavan Kushwaha, Founder and CEO of Kratikal Tech Pvt. Ltd, Noida explained how fraudsters are creating fake pages to fool people. There is a huge surge in cases related to fake social media profiles. Explaining the criticality of ransomware, Kushwaha said by infecting by ransomware a hacker can completely get access of computer device and lock it.
"These cyber criminals then threaten and ask for money to release the file. In very simple words hackers infecting through ransomware are kidnappers of your PC or device asking money to set your files and credentials free," Kushwaha said.
The last speaker for the event was Satyendra Sharma, Chief Manager-IT, PNB, Cyber Crime Cell, HO, New Delhi, who is also among the country's top expert in Banking Fraud Investigation.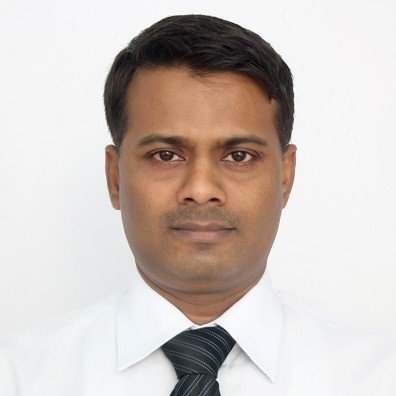 Being a banker, the first advice Sharma gave to the audience was to keep ATM pin a secret. He elaborated on the new Cyber Helpline number introduced by the Ministry of Home Affairs to address Banking and Cyber Fraud. The scheme was started in Delhi and now it is working in 7 states, including Delhi, Rajasthan, Uttar Pradesh, Uttarakhand, Madhya Pradesh, Chattisgarh and Telangana.
Sharma said a victim can now report any crime related to banking fraud on the helpline number – 155260 or the official website, cybercrime.gov.in.
Sharma advised to follow CyberDost on Twitter and stay alert regarding the latest crimes and advisory. He also appealed to not click on unauthorised links, shortened links, text messages, forwarded links, and also not to reveal your credentials to anyone.
The event ended with all participants appearing for a CQ Test. The first-of-its-kind CQ test has a set of cybercrime, security and law-related questions which help in assessing cyber awareness. The one-hour long test had questions related to cyber forensic, cyber law, hacking, information security, telecommunication technology, internet technology etc.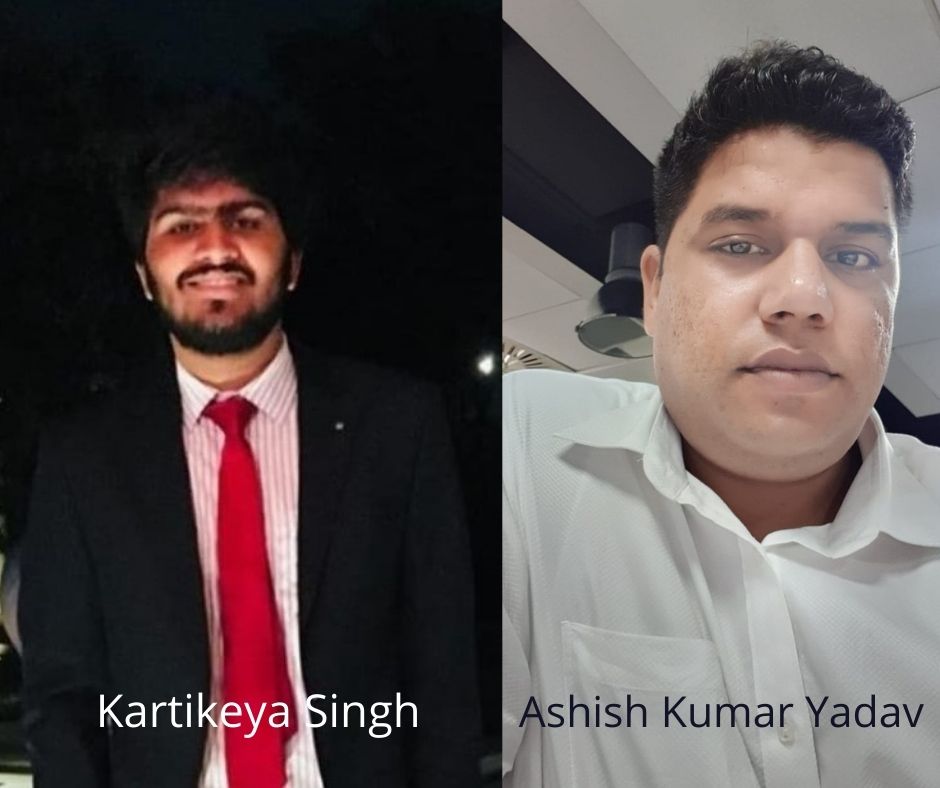 Technical support for the workshop was given by Ashish Kumar Yadav, Security Architect and event was designed and coordinated by Kartikeya Singh. Shafiq Ahmed, Superintendent of Police, Police Training centre, Sitapur along with Addition Superintendent of Police Rajendra Yadav and Santosh Kumar, computer operator at PTC Sitapur played an important role in organizing the workshop.
CQ TEST RESULTS
TOP 10 SCORER (Men)
Naveen Kumar – Sambhal
Arvind Kumar – Bagpat
Ashutosh Raghuvanshi – Muradabad
Neeraj Yadav – Uddham Singh Nagar
Himanshu Kumar Shukla – Sitapur
Mahendra Pratap Singh – Farukkhabad
Dharmendra Singh –
Deepak Kumar Dubey – Deoria
Mukesh Kumar Singh – Sant Kabir Nagar
Mohd Intezaar – Pratapgarh
TOP 10 SCORER (FEMALE)
Seema – Muradabad
Shally Rana – Bagpat
Shweta Yadav – Kanpur rural
Anu Tomar – Bagpat
Pratim Tyagi – Sambhal
Vidhya Yadav – Chandauli
Vimlesh Rani – Bareilly
Bharti Devi – Firozabad
Deepa Tyagi – Gautam Budh Nagar
Sandeepa – Muzzafarnagar