Mahadev Online Betting Scam: Bollywood Celebrities and Pakistani Connections Under Scrutiny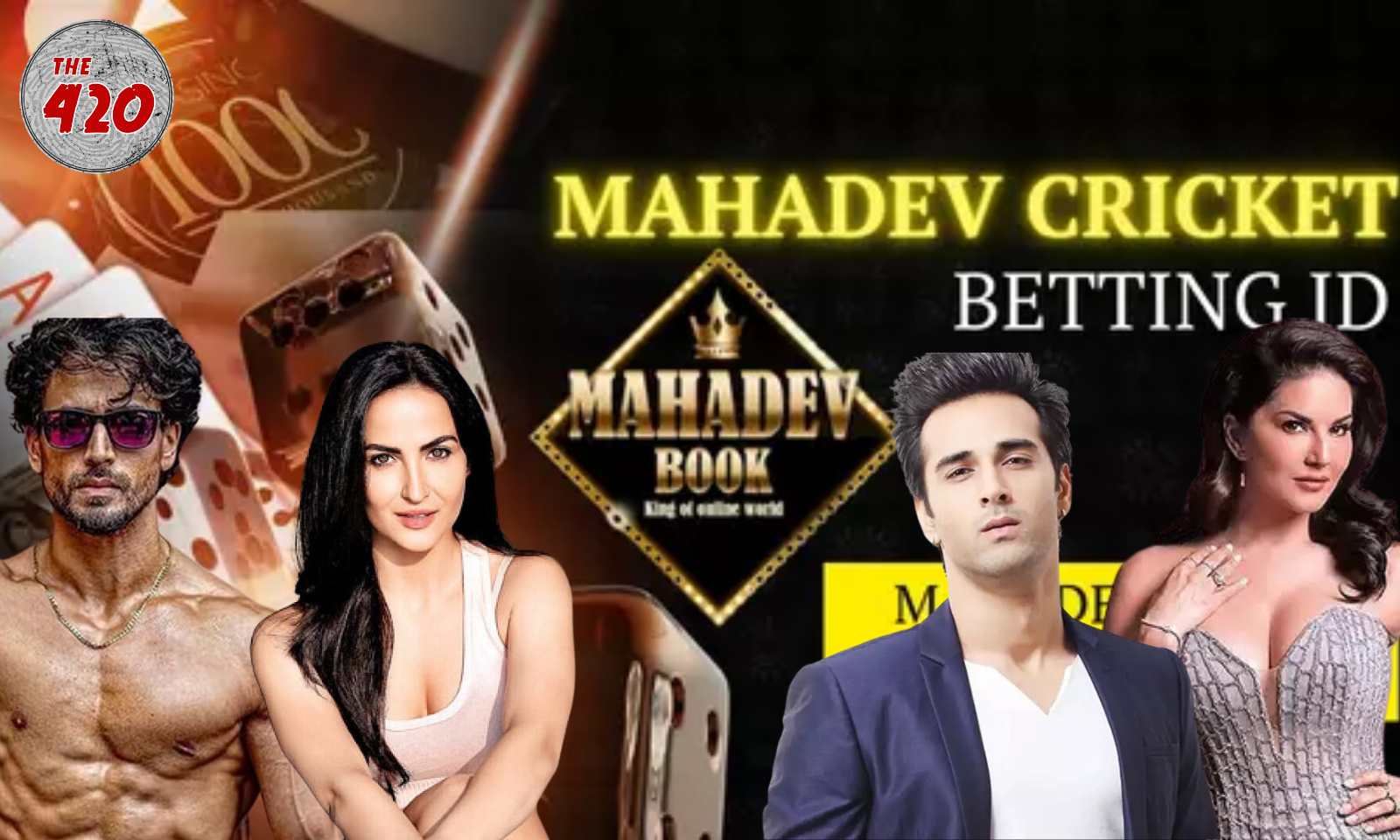 MUMBAI: The Enforcement Directorate (ED) has plunged into a comprehensive investigation surrounding the Mahadev Online Betting scandal, unearthing a web of money laundering tactics that extend well beyond the realm of online betting. The novel twist in this case involves the use of UPI IDs, implicating prominent figures, celebrities, and even political donations.
The Mahadev Online Betting Scandal: An Overview
Mahadev, an online betting app, founded by Saurabh Chandrakar and Ravi Uppal from Bhilai, Chattisgarh, has come under the ED's intense scrutiny. According to the ED, the app served as an umbrella syndicate for illegal betting websites, facilitating new user registrations, creating User IDs, and laundering money through a complex network of benami bank accounts.
ALSO READ: Hacktivist Waves Surge in 2023: India Takes Center Stage in Global Hacktivist Campaign
Wide-Spread Raids and Incriminating Evidence
In a series of recent raids across cities like Kolkata, Bhopal, and Mumbai, the ED uncovered substantial evidence and froze/seized assets amounting to a staggering Rs 417 Crore. The ED alleges that Chandrakar and Uppal orchestrated the operations of Mahadev Online Betting from a central head office in the UAE. They operated by franchising "Panel/Branches" to their associates, sharing profits on a 70:30 ratio.
Exploiting Vulnerable Populations Through UPI IDs
One particularly disturbing aspect of this scandal involves the exploitation of unsuspecting slum dwellers and individuals with lower incomes. Those involved in the alleged scam procured UPI details from these individuals, using them as conduits for money laundering. In return, they provided meager sums to these individuals for the use of their UPI IDs, with the funds ultimately funneled to foreign entities. The ED is currently investigating the extent of this fraudulent activity and the amount of money laundered through this modus operandi.
Lavish Wedding Expenditure Raises Eyebrows
Recent ED raids in Bhopal, Mumbai, and Kolkata have shed light on the extravagant lifestyle of the main accused, Saurabh Chandrakar. It was discovered that he spent over Rs 200 crore on his wedding ceremony in the UAE, with the funds reportedly sourced from the proceeds of crime.
Private jets were chartered to transport family members from Nagpur to the UAE for the wedding, while celebrities were hired for performances. Wedding planners, dancers, and decorators were flown in from Mumbai, with hawala channels used to make cash payments.
ALSO READ: Victim Of A Cyber Attack? Now Dial 1930 & 155260 To Register Complaint And Get Your Money Back
Celebrity Involvement and Suspicion of Proceeds of Crime
The ED's investigation has also implicated several celebrities who endorsed these betting entities. These celebrities not only endorsed the platforms but also performed at various events organized by the app promoters and other accused. Payments to these celebrities were made through convoluted transactions, ultimately sourced from online betting proceeds.
Celebrities under scrutiny include singers Atif Aslam, Rahat Fateh Ali Khan, Neha Kakkar, Vishal Dadlani, actor Tiger Shroff, Elli Evram, Bhagyashree, Pulkit Samrat, Sunny Leone, Kirti Kharbanda, Nushrat Bharucha, and comedians Bharti Singh, Krishna Abhishek, and Ali Azgar.
Pakistani Nationals and Political Donations
The ED's investigation has also unveiled connections to Pakistani nationals who attended Chandrakar's UAE wedding. Furthermore, the accused were allegedly planning to launch a similar app in Pakistan, and they purportedly made donations to the Congress in Chattisgarh. These political contributions have come under the ED's scrutiny, as they suspect these donations also constitute proceeds of crime.
As the investigation unfolds, the ED is meticulously examining the endorsement agreements and fees of the celebrities involved, suspecting that they may have received proceeds of crime via hawala channels as part of their endorsement and performance fees.
The Mahadev Online Betting scandal continues to unravel, exposing a tangled web of money laundering and connections that reach across borders and industries. The ED remains committed to bringing those responsible for these illegal activities to justice and unravelling the full extent of the scandal.
Follow The420.in on
 Telegram | Facebook | Twitter | LinkedIn | Instagram | YouTube