Degrees of Deceit: UGC Cracks Down on Sham Universities Across India – Check Full List Here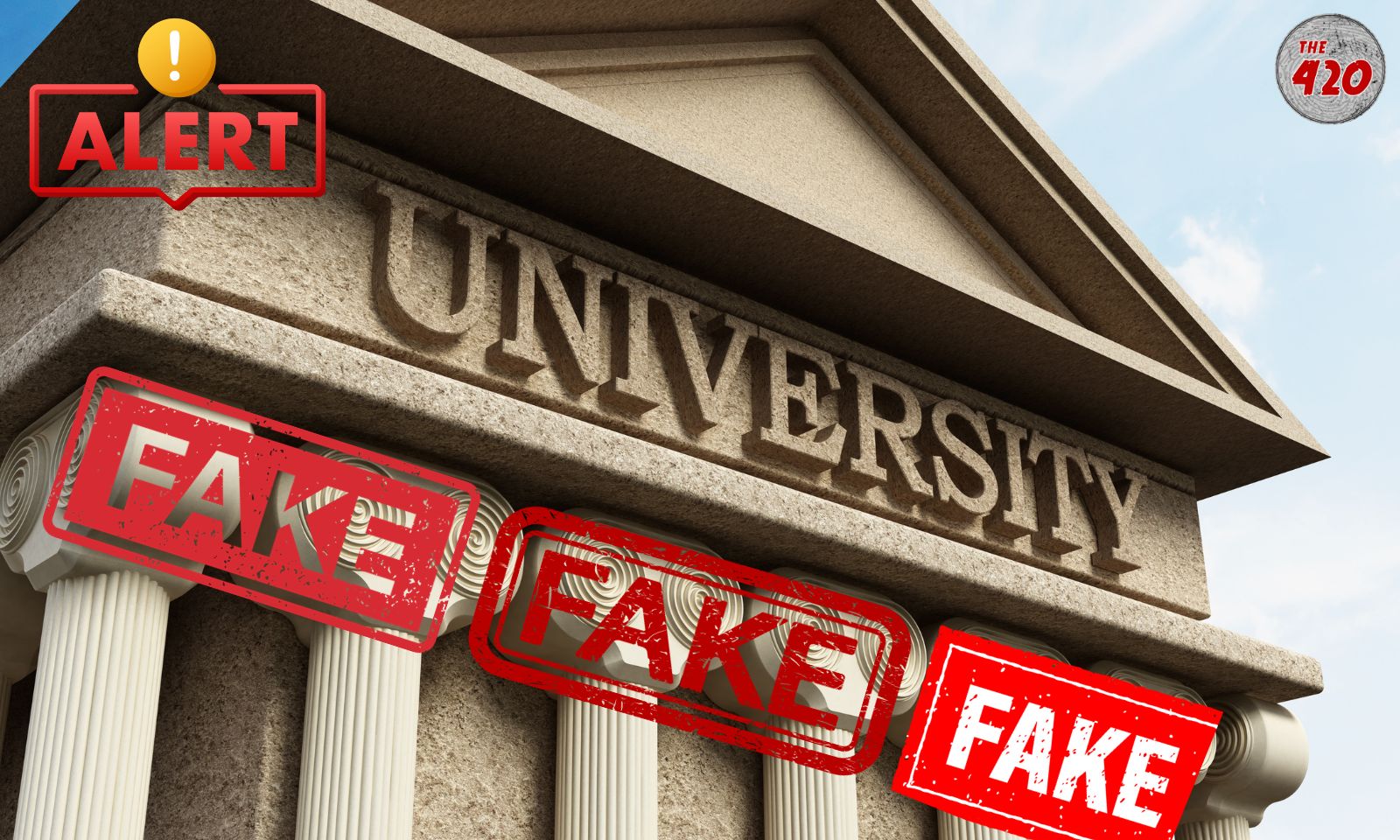 NEW DELHI: The University Grants Commission (UGC) has unveiled a list of fake universities operating in India, ringing alarm bells for students who may fall prey to diploma mills. In an official letter addressed to the Vice-Chancellors (VCs) of these institutions, UGC Secretary Manish Joshi warned of serious consequences and urged state government departments to take swift action against these fraudulent entities.

Warning to Deceptive Institutions
In the scathing letter, Manish Joshi stated, "I would like to inform you that your institution figures in the list of fake Universities, as the institution is not a "University" within the meaning of Section 2(f) or Section 3 of the UGC Act, 1956, but engaged in the business of conferring degrees or using the word 'University' with its name to defraud and cheat innocent students by awarding fake degrees. It has become a matter of concern as many students are becoming victims of the fraudulent act of your institution."
The Blacklist
The list provided by UGC includes the following institutions:
| State | University Name |
| --- | --- |
| Andhra Pradesh | Christ New Testament Deemed University |
| Andhra Pradesh | Bible Open University of India |
| Delhi | All India Institute of Public & Physical Health Sciences (AIIPHS) State Government University |
| Delhi | Commercial University Ltd. |
| Delhi | United Nations University |
| Delhi | Vocational University |
| Delhi | ADR-Centric Juridical University |
| Delhi | Indian Institute of Science and Engineering |
| Delhi | Viswakarma Open University for Self-Employment |
| Delhi | Adhyatmik Vishwavidyalaya (Spiritual University) |
| Karnataka | Badaganvi Sarkar World Open University Education Society |
| Kerala | St. John's University |
| Maharashtra | Raja Arabic University |
| Puducherry | Sree Bodhi Academy of Higher Education |
| Uttar Pradesh | Gandhi Hindi Vidyapith |
| Uttar Pradesh | National University of Electro Complex Homeopathy |
| Uttar Pradesh | Netaji Subhash Chandra Bose University (Open University) |
| Uttar Pradesh | Bhartiya Shiksha Parishad |
| West Bengal | Indian Institute of Alternative Medicine |
| West Bengal | Institute of Alternative Medicine and Research |
This table provides a concise overview of the universities that have been blacklisted by the University Grants Commission (UGC) in India.
ALSO READ: Looking For Nodal Officers Of Banks, Telecoms, Social Media? Click The Link Here To Fetch Numbers – Details Inside
Protecting Students' Interests
The revelation of these fake universities has raised concerns among parents, students, and educational authorities. Students are encouraged to verify the credentials of any institution they plan to attend to avoid falling victim to such scams.
UGC has also urged state governments to take strict measures against these institutions and ensure that they cease their deceptive practices immediately. Legal action may be taken against those responsible for running these fake universities, which not only undermine the education system but also jeopardize the futures of countless students.
ALSO READ: Search All India Police Station Phone Numbers & Mail ID Through This Search Engine
Stay Informed and Cautious
As students embark on their academic journeys, it is essential to stay informed and cautious when selecting an institution. Always verify the accreditation of a university with the UGC or other relevant authorities before enrolling, and seek guidance from trusted educational advisors to make informed choices that will shape their futures positively.
The UGC's move to expose these fraudulent institutions is a step towards safeguarding the interests and aspirations of students across India, sending a clear message that such deceitful practices will not be tolerated in the nation's education system.
Follow The420.in on
 Telegram | Facebook | Twitter | LinkedIn | Instagram | YouTube