IRCTC Sounds Alarm on Phishing Attack via Fake Rail Connect App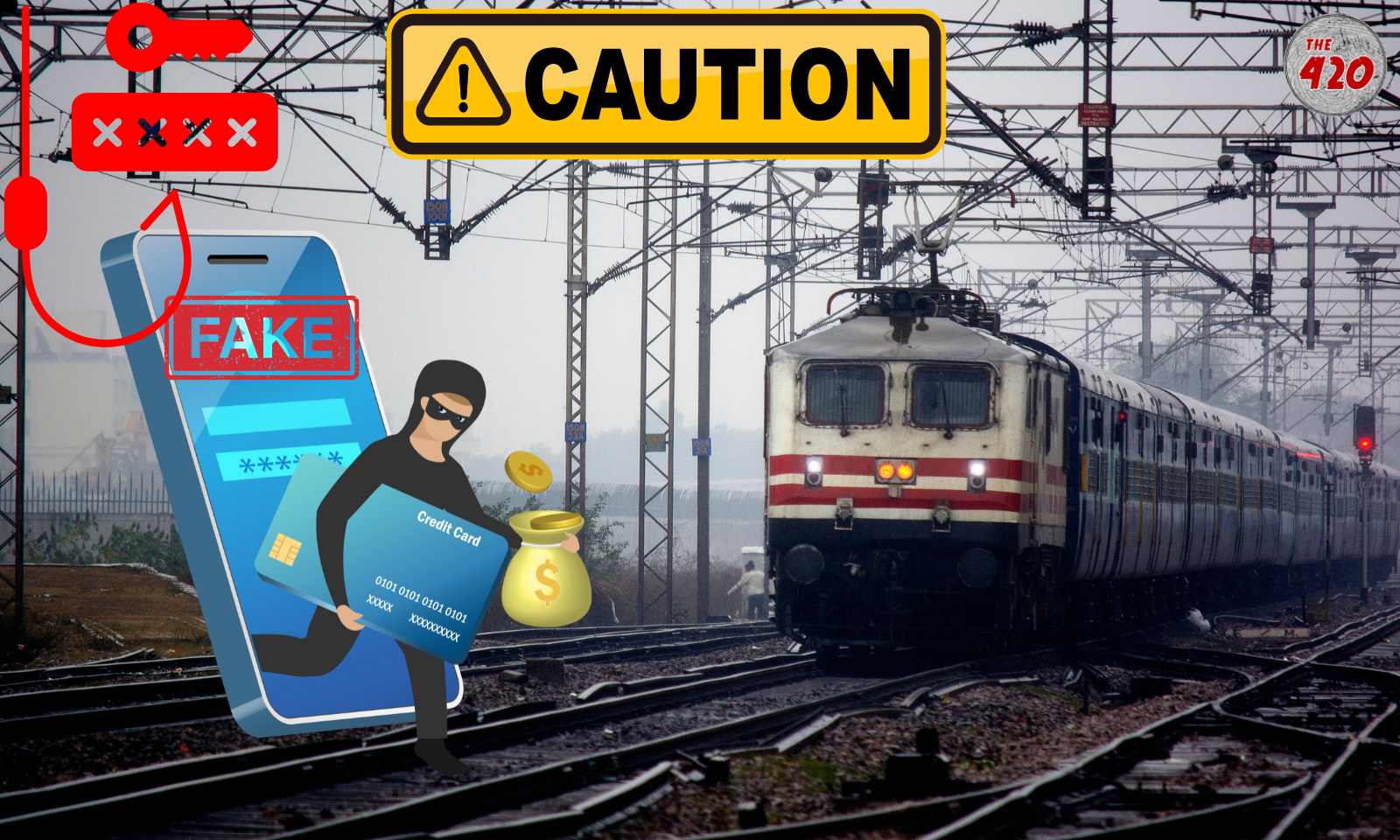 NEW DELHI: The Indian Railway Catering and Tourism Corporation (IRCTC), a government-owned entity responsible for railway ticketing and tourism services, has issued a warning to its customers regarding a malicious Android app campaign. The campaign involves the distribution of phishing links to unsuspecting users, urging them to download a counterfeit version of the "IRCTC Rail Connect" mobile app.
Massive Phishing Campaign Detected
IRCTC has reported the emergence of a large-scale fraudulent mobile app campaign where cybercriminals are distributing phishing links with the intention of persuading users to install a counterfeit "IRCTC Rail Connect" mobile app. The malicious campaign aims to deceive unsuspecting citizens into engaging in fraudulent activities. To counteract this threat, IRCTC has taken proactive steps to alert its users and ensure their safety.
ALSO READ: Step By Step Guide: How To File Cybercrime Complaints Online In India 
Official Warning Issued by IRCTC
In an official email communication, IRCTC cautioned its customers against falling victim to the ongoing fraudulent campaign. The warning underscores the importance of only using the official IRCTC Rail Connect Mobile Apps, available for download exclusively from reputable sources such as the Google Play Store and Apple App Store. IRCTC further advised users to avoid interacting with suspicious links and to exercise caution when encountering messages promising offers and discounts.
Alert: It has been reported that a malicious and fake mobile app campaign is in circulation where some fraudsters are sending phishing links at a mass level and insisting users download fake 'IRCTC Rail Connect' mobile app to trick common citizens into fraudulent activities.…

— IRCTC (@IRCTCofficial) August 4, 2023
Safety Measures to Identify Genuine Apps
To assist its customers in distinguishing between legitimate and counterfeit apps, IRCTC has provided guidelines on how to identify authentic IRCTC Rail Connect Mobile Apps:
Source of Download: Users are strongly advised to download the IRCTC app exclusively from official and trusted app stores, such as the Google Play Store and Apple App Store. Avoid downloading apps from unfamiliar sources or through links shared via platforms like WhatsApp and other messaging services.
Beware of Offers and Discounts: Users are cautioned against being enticed by offers and discounts delivered through messages. Such messages often serve as a guise for malicious activities.
Review Checking: Prior to installing any app, it's recommended to scrutinize the reviews and ratings. If an app has numerous complaints or a low rating, exercise caution. Similarly, if reviews appear overly positive and too good to be true, they might be fabricated.
Grammar and Spelling: Legitimate app developers adhere to proper grammar and spelling. Users should be on the lookout for any language errors or inconsistencies in the app's name, descriptions, or content.
Developer Research: Investigate the developer's information before downloading an app. A simple online search can help ascertain the credibility of the developer.
Icon Discrepancies: Counterfeit apps may mimic the icon of a genuine app, but careful examination can reveal inconsistencies and differences.
ALSO READ: Deepfake Nightmare: Sextortionists Resort To Morphed Dead Videos Of Girls For Higher Ransom
Staying Safe in a Digital Landscape
With the proliferation of technology and the growing threat of cybercrime, users are encouraged to remain vigilant and adopt best practices to protect themselves from phishing campaigns and malicious activities. By adhering to official sources and employing cautious behaviors, users can contribute to a safer online environment.
For any concerns or inquiries related to IRCTC services and apps, customers are advised to contact IRCTC Customer Care using the official contact details provided on the IRCTC official website.
Follow The420.in on
 Telegram | Facebook | Twitter | LinkedIn | Instagram | YouTube