Fact Check: Truth Behind Delhi Police Notice To Pay Rs 3,000 For Watching Porn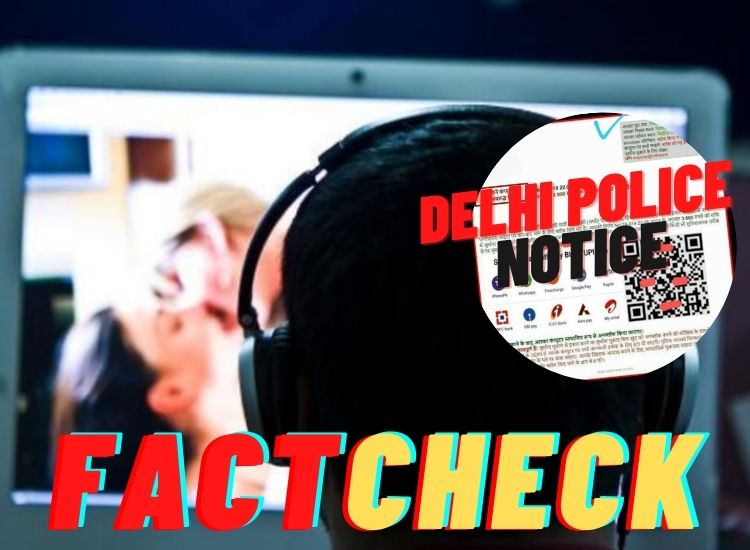 By Shagun Dhanuka in NEW DELHI:  Amid the pandemic, cases of cybercrimes have been at their all-time high especially in matters related to financial crimes.
One such crime came into light recently where users were getting a pop-up pretending it to be from Delhi Police. The online notice even had their official logo asking them to pay a fine for allegedly browsing pornographic content.
The pop-up says "Your computer is being blocked owing to the viewing of pornographic content and needs to pay." It asked users to pay a fine of Rs 3,000.
Referring to the crime, PIB took on Twitter and claimed the pop-up to be fake while urging people to be beware of such fraudulent notices.
Delhi police tweeted, "BEWARE OF #FAKE POP UP IN NAME OF DELHI POLICE. No such notice or pop up sent from Delhi Police. We have started action against these cyber #fraudsters."
ALSO READ: FACT CHECK: Know The Truth Behind Viral Message Offering Work From Home By Indian Government
CyberDost, a Twitter account for Cybersafety and Cyber security awareness, handled by the Ministry of Home Affairs also posted about the same and asked the users to clean their computers using Anti-virus, avoid clicking on any untrusted links or downloading a pirated software. It also asked netizens to refrain from making payments using any links or pop-ups which are not authentic.
The main motive behind such pop-ups is to scare people so that they in haste end up clicking on the pop-up which leads to a software being downloaded on the device resulting in a ransomware.
Security firms have said that there's no need for users to be scared even if they have at some point visited an adult or gambling site as these pop-ups are nothing but a sham to get money in the name of the Police.
ALSO READ: FACT CHECK: No Amitabh Bachchan, Narendra Modi and Mukesh Ambani Have Not Selected Your Number For Rs 25 Lakh KBC Lottery
Recently, Delhi Police arrested three people involved in a similar crime. The gang used adware and browser pop-up windows to display fake police notices.
They received extorted money from victims using UPI payment and QR codes, then sent it to Cambodia using over 20 bank accounts. The gang used UPI IDs and QR codes to extort about Rs 30 lakh from February to June this year.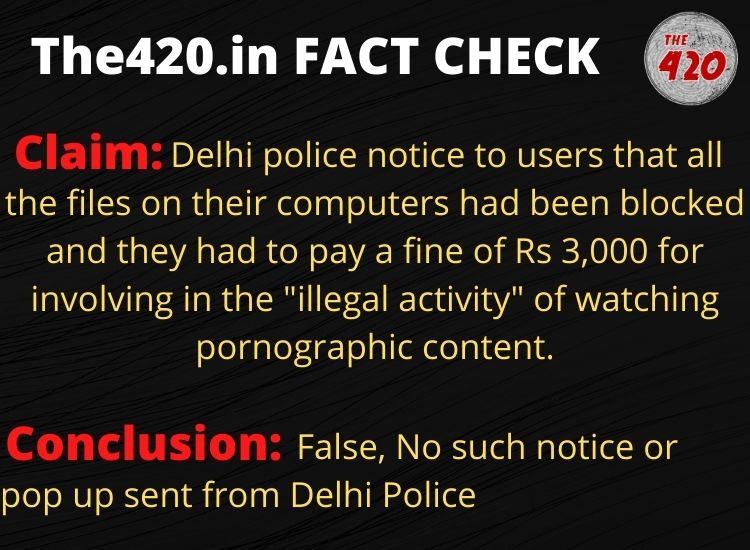 Follow The420.in on Facebook, Twitter, LinkedIn, Instagram, YouTube & Telegram