EncroChat Encryption Exposed: Over 6,500 Criminals Caught in Global Operation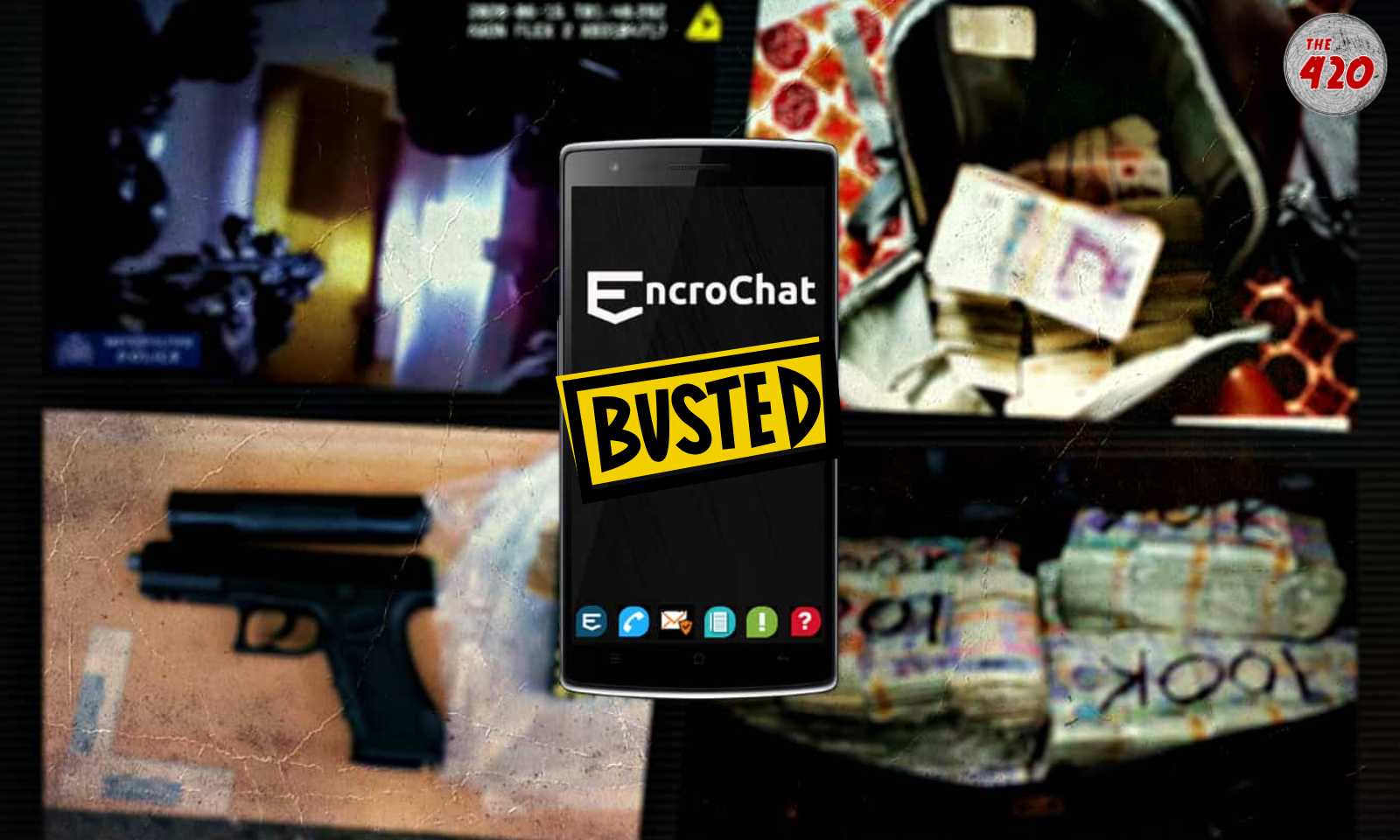 In a groundbreaking achievement, law enforcement agencies from France and the Netherlands, with support from Eurojust and Europol, have announced the successful dismantling of the encrypted communications tool EncroChat.
This operation, which began in 2020, has resulted in the arrest of 6,558 individuals worldwide, including 197 High Value Targets involved in organized crime. Furthermore, approximately EUR 900 million in criminal funds has been seized or frozen.
Shockwaves reverberated through organized crime groups in Europe and beyond when EncroChat was taken down. The encrypted messaging platform was widely used by criminal organizations for various illicit activities, including violent attacks, attempted murders, corruption, drug trafficking, and money laundering. The decryption of EncroChat provided law enforcement agencies with invaluable insights into the world of organized crime.
ALSO READ: Victim Of A Cyber Attack? Now Dial 1930 & 155260 To Register Complaint And Get Your Money Back
Investigators successfully intercepted, shared, and analyzed over 115 million criminal conversations, shedding light on the operations of more than 60,000 users involved in illegal activities. The hotspots for EncroChat usage were predominantly found in countries associated with the illicit drug trade and money laundering centers.
The information obtained by the French and Dutch authorities was promptly shared with their counterparts in EU Member States and third countries, upon request. As a result of this collaboration, the following impressive outcomes have been achieved three years after the encryption was broken:
6,558 suspects arrested, including 197 High Value Targets
7,134 years of imprisonment for convicted criminals
EUR 739.7 million in cash seized
EUR 154.1 million frozen in assets or bank accounts
30.5 million pills of chemical drugs seized
103.5 tonnes of cocaine seized
163.4 tonnes of cannabis seized
3.3 tonnes of heroin seized
971 vehicles seized
271 estates or homes seized
923 weapons seized, along with 21,750 rounds of ammunition and 68 explosives
83 boats and 40 planes seized
ALSO READ: Looking For Nodal Officers Of Banks, Telecoms, Social Media? Click The Link Here To Fetch Numbers – Details Inside
The investigations into the alleged criminal conduct of the company operating EncroChat were initiated in 2017 by the French Gendarmerie Nationale after discovering the frequent presence of these phones during operations against organized crime groups. Subsequent inquiries revealed that the company operated through servers in France. Eventually, a technical device was successfully deployed to bypass the encryption and gain access to users' correspondence.
In 2019, the French authorities opened a case at Eurojust, leading to the sharing of data with the Netherlands and the establishment of the joint investigation team (JIT) in April 2020. Eurojust played a crucial role in setting up and supporting the JIT, facilitating cooperation between all involved authorities. Eurojust also handled hundreds of requests for mutual legal assistance to other authorities.
ALSO READ: Search All India Police Station Phone Numbers & Mail ID Through This Search Engine
Europol has been involved in the case since 2018 and dedicated a team of experts to analyze over 115 million messages and data received from the JIT partners. By cross-referencing and combining the data with their existing information systems, Europol provided nearly 700 actionable intelligence packages to countries worldwide. To bolster this effort, Europol established an Operational Taskforce called 'OTF EMMA,' which brought together investigators and experts from Europol, Member States, and third countries to collectively investigate the data obtained from EncroChat and pursue dangerous criminals.
The use of encrypted communications by organized crime groups continues to be a major concern for judicial and law enforcement agencies across the European Union. In March 2021, another blow was dealt to OCGs when the SkyECC tool was dismantled. Eurojust and Europol stand ready to assist national authorities if further support is needed in combating criminals' use of encrypted communications.
This operation serves as a testament to the effectiveness of international cooperation in tackling organized crime and safeguarding communities from the harmful activities of these criminal networks. The successful dismantling of EncroChat has significantly disrupted their operations, preventing countless violent crimes and leading to the apprehension of numerous high-profile criminals. The collaborative efforts of the French and Dutch authorities, supported by Eurojust and Europol, have sent a powerful message that law enforcement agencies are committed to eradicating organized crime and ensuring the safety and security of citizens worldwide.
Follow The420.in on
 Telegram | Facebook | Twitter | LinkedIn | Instagram | YouTube