NEW DELHI: A sextortionist was arrested by Delhi Police for extorting money by making fake sex videos and audios and then threatening to upload it on YouTube and other social media. The gang operating from Rajasthan's Bharatpur region was using more than 100 mobile phones and more than 1,000 SIM cards issued on the fake IDs of various telecom companies issued from Assam, Bihar, Rajasthan, Delhi and other states.
According to the officials of Delhi Police, the gang allegedly honeytrap people by indulging them in sex audio and video chats. A portion of the conversation was recorded or morphed by the gang to blackmail the target. The gang then extorted money by threatening to broadcast the clip on social media.
ALSO READ: Cyber Criminals Use Deep Fake Technology To Make Nude Video Calls For Sextortion
Police said the investigation started after a retired government official approached them after losing Rs 4 lakh to the gang. He told the cops that the gang called him posing as officials of YouTube and threatened him to register a case of rape and sexual harassment against him.
"The gang demanded huge money, stating that they have received a complaint from a girl that the victim was exploiting her and they have his obscene video. They further instructed him to contact the persons of YouTube to remove his video from being uploaded on the internet. The fake YouTube official extorted money for not uploading the video," said a senior police officer.
ALSO READ: Search All India Police Station Phone Numbers & Mail ID Through This Search Engine
Crime Branch of Delhi police through technical surveillance zero down the gang in Bharatpur and found that the extortionist was using more than 100 mobile phones and more than 1,000 SIM cards issued on the fake ID of various telecom sectors like Assam, Bihar, Rajasthan, Delhi etc.
ALSO READ: Sextortion Racket Busted: Alwar Police Nabs 8 Cyber Criminals Involved In Nude WhatsApp Call
The kingpin of the gang was identified as Nasir (25). He has studied till class eighth. He is married and has five children. His brother Shakir is also wanted in this case.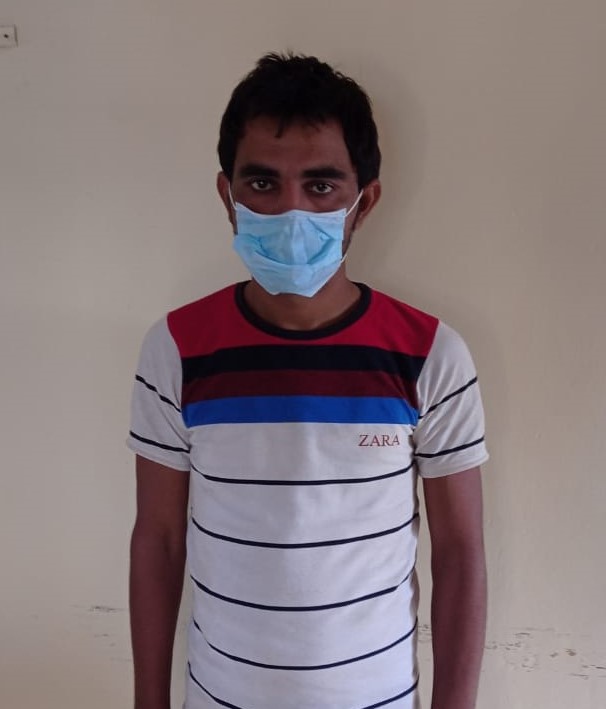 Earlier, Nasir was working as a truck driver, but he observed that many locals were earning huge money through cybercrime so he started sextortion gangs for the last two years.
ALSO READ: Looking For Nodal Officers Of Banks, Telecoms, Social Media? Click The Link Here To Fetch Numbers – Details Inside
Police have recovered a Bolero car, six bank accounts have been frozen which were used to park money made through cheating.
Follow The420.in on
Telegram | Facebook | Twitter | LinkedIn | Instagram | YouTube