From Solar Tech To Crypto Fraud: How Odisha Police Exposed Rs 1000 Crore Ponzi Crypto Scam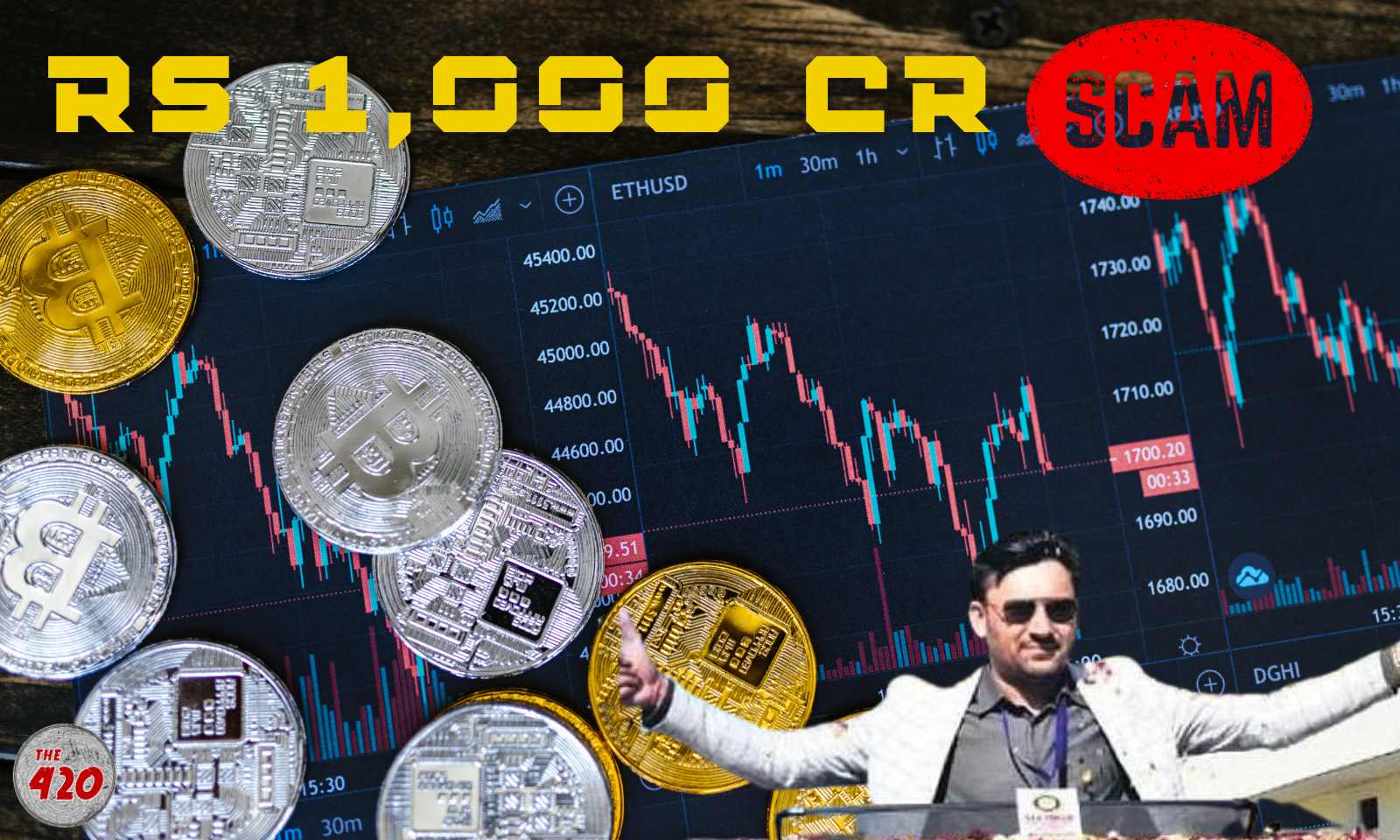 The Economic Offence Wing (EOW) of the Odisha Police has exposed one of India's biggest cryptocurrency-based Ponzi scams that span across the nation and involves more than Rs 1000 crore.
Arrest of Key Figures
The head of STA Crypto Token, Gurtej Singh Sidhu (40), was arrested from Sri Ganganagar, Rajasthan, along with Nirod Das, the unit head of the Odisha division. Gurtej Singh Sidhu hails from Faridkot, Punjab, while Nirod Das is from the Bhadrak district of Odisha.
Elusive Movement and Capture
Sidhu had been evading authorities by frequently changing his location across various cities, including Goa, Lonavala, Mumbai, Delhi, Faridkot, Bhatinda, Hanumangadh, and Sri Ganganagar. A dedicated team of the EOW, led by DSP Sasmita Sahoo, successfully tracked his movements and eventually managed to apprehend him.
ALSO READ: Deepfake Nightmare: Sextortionists Resort To Morphed Dead Videos Of Girls For Higher Ransom
Initial Intelligence and Extensive Inquiry
The investigation was initiated based on intelligence suggesting the existence of a cryptocurrency-based Ponzi scheme operating primarily in Odisha's Bhadrak, Balasore, Bhubaneswar, Mayurbhanj, Jajpur, Kendrapada, and Keonjhar districts. During the inquiry, it was discovered that STA Crypto Token, through its up-line members, was highly active in these regions. The scam promoters used various tactics to lure people into the scheme, promising substantial returns within a short period.
STA's Claim and Reality
STA Crypto Token, operating under the umbrella of Solar Techno Alliance, presented itself as a revolutionary solar technologies service using blockchain technology. However, further investigation revealed that the scheme was operating without authorization from the Reserve Bank of India (RBI) or any other regulatory body. The scheme exploited buzzwords related to green energy and solar technology to conceal its true nature as a cryptocurrency-based Ponzi scheme.
ALSO READ: Here Is How You Can Protect Your Instagram Account From Phishing Attacks: 6 Tips To Know
Scope and Membership
The Ponzi scheme's reach was vast, with over 10,000 individuals from Odisha alone falling prey to the scam. Nationally, the scam managed to amass more than 2 lakh members across states such as Punjab, Rajasthan, Bihar, Jharkhand, Haryana, Delhi, Madhya Pradesh, Maharashtra, Odisha, and Assam.
Leadership and Deception
Gurtej Singh Sidhu emerged as a central figure in the pyramid structure of the scam, often referred to as the "Kohinoor leader." He presented himself as a Cryptocurrency expert, MLM Guru, Life coach, and motivational speaker. The scheme used various levels of leadership, ranging from Pearl to Koh-I-Noor, depending on the number of down-line members and STA coin holdings.
Extravagance to Ensnare
The scam employed elaborate tactics to attract potential members, hosting lavish programs in upscale hotels featuring motivational speakers, music, and meals. The scheme also maintained a strong online presence through multiple YouTube channels to entice and educate new members.
ALSO READ: Step By Step Guide: How To File Cybercrime Complaints Online In India 
Monetary Temptations and Consequences
As with most MLM/Ponzi schemes, initial members of the scheme received monetary benefits that enticed them to recruit more participants. The entire operation is estimated to have involved more than Rs 1000 crore across India.
Authorities are now actively pursuing legal actions against those involved in the scam, and the revelations have sparked concerns about the proliferation of such fraudulent schemes in the digital age. As investigations continue, the case serves as a stark reminder of the need for vigilance and awareness when engaging with cryptocurrency and investment opportunities.
Follow The420.in on
 Telegram | Facebook | Twitter | LinkedIn | Instagram | YouTube