Ranbir Kapoor's Date with ED: What Does the Superstar Know About Mahadev Online Betting?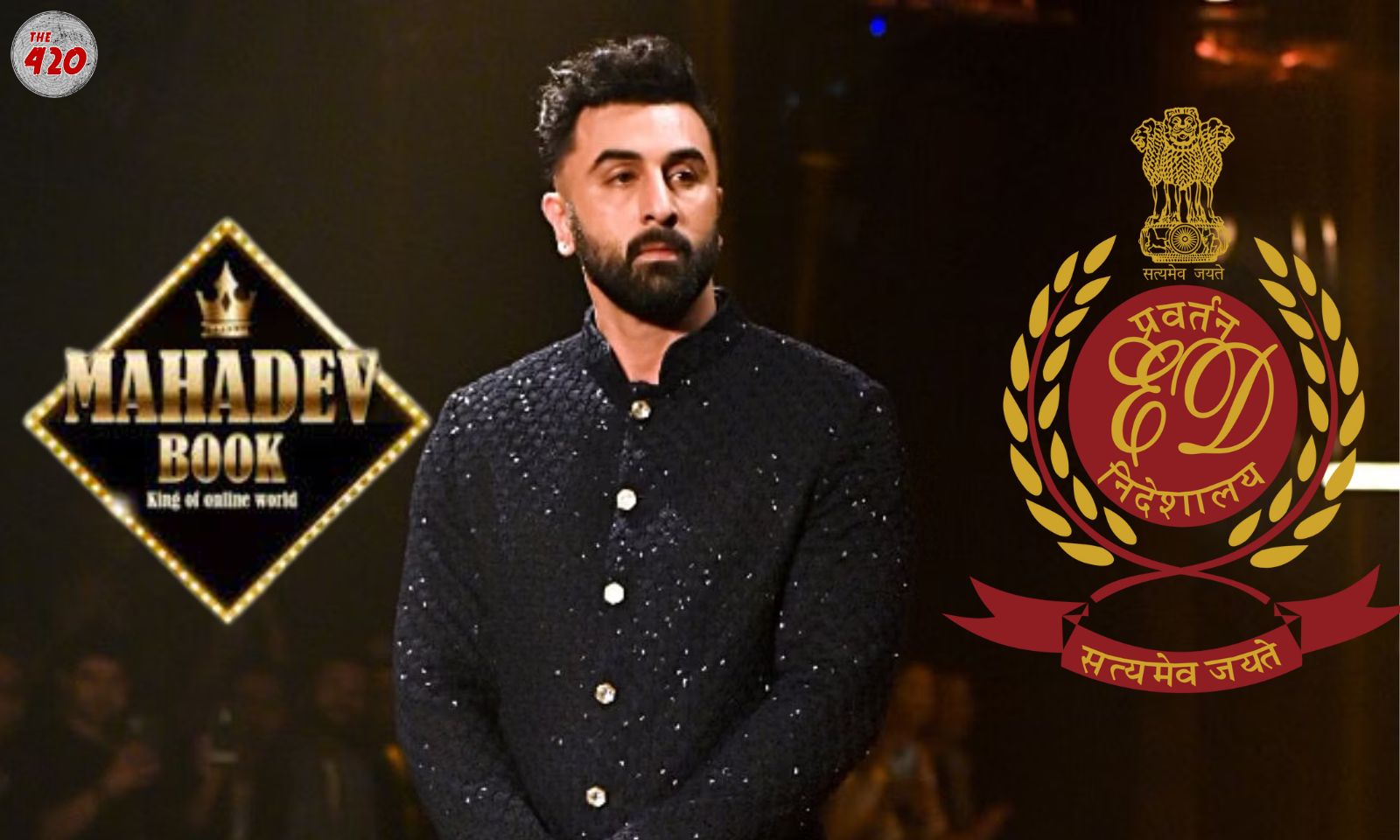 MUMBAI: In a surprising twist, actor Ranbir Kapoor has been summoned by the Enforcement Directorate (ED) in connection with the Mahadev online betting case. Kapoor has been asked to appear before the ED on October 6 to explain his involvement in promoting an illegal online betting and gaming platform.

The Mahadev Online Betting Scandal Unraveled
The ED has been investigating Mahadev Online Book for its involvement in providing online platforms for illegal betting in various live games, including poker, card games, cricket, badminton, tennis, football, and even elections in India. Additionally, the platform offered a wide range of card games such as 'Teen Patti,' poker, 'Dragon Tiger,' virtual cricket games, and more.
The masterminds behind Mahadev Online Book, originally from Chhattisgarh, were operating their illegal empire from Dubai and may have amassed a staggering Rs 5,000 crores through the platform.
How the App Operated
According to the ED, Mahadev Book maintained various websites and operated closed groups on chat apps to entice users into the world of illegal betting. They advertised contact numbers on their websites, enticing people to join and play for profits. These contact numbers were solely accessible via WhatsApp.
ALSO READ: Mahadev Online Betting Scam: Bollywood Celebrities and Pakistani Connections Under Scrutiny
Upon contacting these numbers, users were provided with two separate contact numbers: one for depositing money and collecting points in user IDs used for bets, and another for encashing accumulated points. The user IDs were typically created on websites like laser247.com, betbook247.com, and cricketbet9.com, depending on the user's preference.
The money collection, user ID creation, distribution of credentials, and payout processes were managed by panel/branch owners. Players were required to deposit money into benami (anonymous) accounts shared online and were assigned panels by the Dubai-based head office. Payouts were also conducted using benami bank accounts, which were either fraudulently opened or obtained for commission.
Importantly, the games were rigged in a way that ensured panel owners rarely lost money, despite initial user profits, resulting in inevitable user losses.
ALSO READ: FCRF Report: India Battling Cyber Threats with Online Financial Fraud Dominating at 77.41%
The Men Behind Mahadev Book
The illegal betting app began its operations in 2017 but witnessed a significant surge in user engagement during the COVID-19 pandemic in 2020, continuing its upward trajectory until 2022.
Sourabh Chandrakar, aged 28, and Ravi Uppal, aged 43, both hailing from Bhilai, Chhattisgarh, are the main promoters of Mahadev Online Book. They have been operating from Dubai and are suspected to have raked in an astonishing Rs 5,000 crores from the illegal platform.
These individuals have been residing in Dubai for nearly two years, with frequent visits before that. While Uppal is known to be an engineering graduate, Chandrakar's qualifications remain unknown. A lookout notice was issued against them by Chhattisgarh police nearly three months ago.
ALSO READ: Hacktivist Waves Surge in 2023: India Takes Center Stage in Global Hacktivist Campaign
Four Arrested in August, Implicating Government Officials
In August, the ED apprehended four individuals linked to the case: businessmen brothers Sunil and Anil Dammani, Assistant Sub-Inspector (ASI) Chandra Bhushan Verma, and Satish Chandrakar, all hailing from Raipur.
According to the ED, these individuals were involved in facilitating the movement of illegal funds through hawala networks and protecting the illegal betting racket from police action.
ASI Verma, a low-ranking police officer in Chhattisgarh, played a significant role in shielding the main accused from authorities. He allegedly collected a bribe of Rs 65 crore for this protection, with Rs 55 lakhs being funneled to additional superintendents of police in Raipur and Durg each month, and Rs 75 lakhs sent monthly to senior IPS officers in Durg, Raipur, and Chhattisgarh's intelligence wings in 2022 and 2023.
ASI Verma acted as the main liaison between the Dubai-based main promoters and government officials in Chhattisgarh, ensuring the smooth operation of the app. He gained access to high-ranking officials, allegedly through his relative Vinod Verma, a political advisor to Chief Minister Bhupesh Baghel.
ALSO READ: Victim Of A Cyber Attack? Now Dial 1930 & 155260 To Register Complaint And Get Your Money Back
Vinod Verma denied any relationship with ASI Verma, stating that the ED's allegations were baseless and defamatory. He vowed to take legal action against the magazine for defamation.
However, an ED press note asserted, "ASI Verma has admitted that the bribe payments were enhanced after some action was done by Police in May 2022. The bribes were enhanced to water down the cases, to include non-bailable offences, and to restrict prosecution up to local punters and to prevent future action on their operations."
Chhattisgarh Police's Initial Crackdown
Chhattisgarh Police initiated their crackdown on Mahadev Book in 2021, leading to 75 FIRs and the arrest of 429 individuals from across India. A total of 191 laptops, 858 smartphones, betting-related materials, and luxury cars worth about Rs 2.50 crore were seized from the accused.
More than 3,033 bank accounts were involved in the racket, with approximately 1,035 of them frozen after investigation, containing about Rs 15.50 crores. FIRs were also filed against app operators in other states like Andhra Pradesh.
As the investigation continues, more revelations are expected to shed light on the extensive network behind the illegal online betting platform and those who aided its operations. Ranbir Kapoor's involvement remains a subject of curiosity as he prepares to appear before the ED on October 6.
Follow The420.in on
 Telegram | Facebook | Twitter | LinkedIn | Instagram | YouTube