The Curious Case Of Chandan Kumar – The Most Well-Known Cyber Crime Victim In India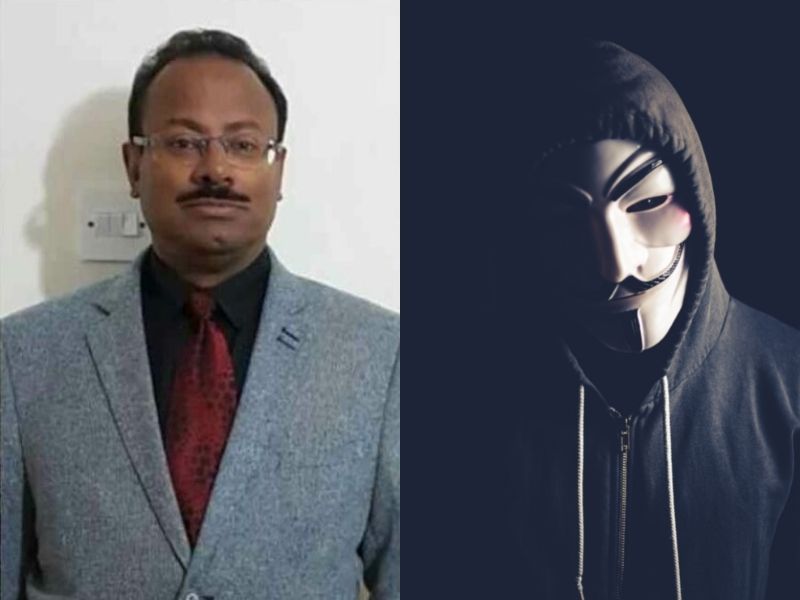 Chandan Kumar, 52, a senior executive with a multinational corporation in Mumbai, is arguably the most well-known victim of cyber hacking in India to date.
Since October 2021, his social media accounts, phone numbers, debit and credit card numbers, Aadhaar, and passport have all been compromised.
A police complaint and the hiring of an ethical hacker to track down the unknown hacker have yet to yield results.
Kumar comes from a wealthy family. He worked for major international banks and spent eight years in London and Singapore before returning to India. The lives of his wife Mausumi, daughter, and son, have now turned into a living nightmare. The Kumars have not only lost their privacy but also their sleep.
"Calls are being made automatically from my and my wife's phone numbers. Several applications are being installed automatically," said Kumar, a Navi Mumbai resident.
"The hacker has complete control over our phone, emails, and social media accounts. We've become his puppets, and we're helpless. We've been reduced to mute bystanders."
The hacker is able to call Kumar's relatives and friends multiple times per day, giving the impression that Kumar or Mausumi is calling them. When a phone call or WhatsApp voice is answered, the hacker remains silent. When Kumar is at home, he can see Mausumi dialling his number while she is busy with household chores and did not actually call him.
Also Read: Buying/Renting House? Beware Of Cyber Criminals Using QR Code For Cheating Consumers
On February 25, as they were preparing to celebrate their wedding anniversary, the hacker ruined their plans by calling nearly everyone on their contact list. The people then called the Kumars to find out what was going on.
"He even made WhatsApp calls to family members in the United States and my sister-in-law in Jharkhand while my phone was in aeroplane mode. The hacker disabled the aeroplane mode. He turned on the wi-fi, installed Kasamba, and was typing OTP (one-time password) in front of my eyes. He can read, write, and hear everything I say," Kumar explained.
On several occasions, the hacker booked hotel rooms in Kumar's name in Australia, Thailand, Switzerland, and Indonesia. He only realised this after receiving an email with a booking confirmation. The hacker uses the 'cash on delivery' option to order food and other items in his name from online shopping sites.
The Kumars are tired of having to tell the delivery boys that they haven't ordered anything. The hacker also applied for five jobs, including that of an office assistant to the global head of a multinational corporation based in London, compromising Kumar's LinkedIn account.
Kumar switched his iPhone and SIM cards twice. He even bought an Android phone because he suspected the iPhone would have technical problems. He obtained new SIM cards by submitting documents from his friends in order to conceal his identity. All of these efforts were futile because the hacker was able to obtain each of the mobile handsets and SIM cards.
Kumar also hired an ethical hacker a few months ago to track down and secure the hacker's phones. It was all for nothing.
"The hacker has started calling the ethical hacker and annoying him," Kumar says.
Kumar stated it all began in October 2021 when he purchased a ticket from a travel website. He stated that he had not clicked on any suspicious links. On November 3, 2021, Kumar filed a complaint with the Navi Mumbai police. Soon after, the hacker began threatening to kill his family.
The hacker set up a WhatsApp group and invited Kumar's friends in London and Singapore to join. In the group, the hacker posted obscene messages. He didn't stop there, though. On Kumar's behalf, he applied for a loan. The bank officials then began asking Kumar to submit documents in order to obtain the loan.
However, the police have not yet been able to track down the hacker. Kumar had also sought assistance from Apple India. "When the phone rings, we all get scared," Kumar explained. "We're having trouble sleeping. My case presents a significant challenge to cyber security experts as well as the police."
Follow The420.in on
Telegram | Facebook | Twitter | LinkedIn | Instagram | YouTube