VPN Usage In Russia Up By 3500%, Regulator Forces Google To Delist VPN Websites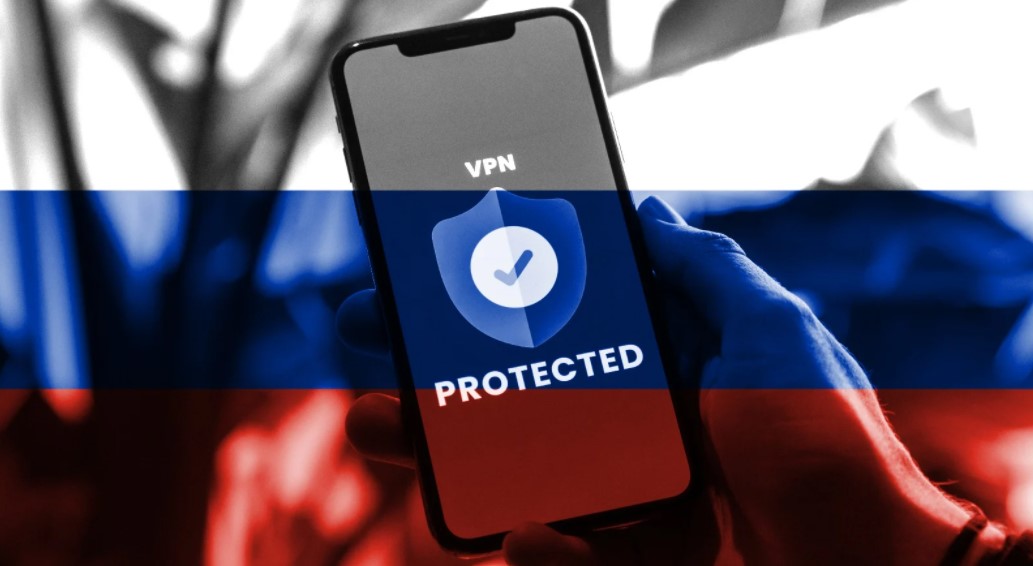 Russia is pushing Google to remove URLs associated with virtual private networks, or VPNs, but almost 500,000 Russians are downloading the technology that allows them to hide their internet usage and access government-blocked websites.
Russians want unfettered information on their government's attack on Ukraine.
"Over the past month, the Russian telecoms regulator (Roskomnadzor) has compelled Google to delist more than 36,000 URLs that link to VPN services," a Surfshark spokesperson said.
"The most notable jump in requests was documented during the second week of the battle, when the Kremlin banned various media outlets, including Facebook, Twitter, and YouTube, while others fled owing to a 'fake news' law," according to the report.
ALSO READ: Russia-Ukraine War: Anonymous Hackers Take Control Of Russian Streaming Services And TV Channels To Broadcast War Footage
That surge, however, coincided with a 3500 percent increase in Russians using VPNs.
Another global firm SafetyDetectives said after the Kremlin decided to block social networking platforms and other websites on Friday, March 4th, demand for VPNs reached an all-time high in Russia. Facebook and Twitter, as well as several Russian-language news outlets, are among the platforms that have been blocked.
This practise of online censorship began on February 24, when Russia invaded Ukraine. The Russian government's first actions in attempting to regulate the information available to the country's people were to slow down Facebook and Twitter and block specific photographs and videos from being viewed. However, entirely blocking these platforms is a significant step forward in the process.
ALSO READ: Russia-Ukraine War: Anonymous Hackers Declare War Against Putin And Russia In Cyber World
The demand for VPNs among Russian people has been increasing, but a significant increase was researchers of SafetyDetectives observed immediately following Russia's announcement that key platforms would no longer be accessible.
VPNs can allow a user to bypass government internet restrictions, as well as provide privacy and anonymity by obscuring the user's IP address and location.
The SafetyDetectives research team found that since February 24, the demand for VPNs in Russia increased by 462%. We looked at the figures for both paid VPNs and free VPNs to calculate this average. If we were looking at free VPNs only, it's possible the number would be much higher.
ALSO READ: Russia-Ukraine War: Anonymous Hackers Declare War Against Putin And Russia In Cyber World
Apptopia, a mobile analytics startup, has also witnessed an increase.
"More than 400,000 Russians download a top 5 VPN app every day," stated firm VP Adam Blacker on Twitter. "Apple and Google should not exclude these folks from the rest of the world." They require information."
According to Surfshark, this is the largest increase in VPN downloads since China's Hong Kong security rule went into effect in May 2020. That increase, however, was just 700 percent, which is not nearly as significant as the current growth.
As thousands of companies and hundreds of countries economically and politically isolate Russia, Google and Apple must continue to operate in Russia despite the hurdles.
ALSO READ: Amid The Russia-Ukraine War, Moscow Attempts To Control Online News Narrative On Social Media
In recent years, the Russian government has attempted to restrict VPN usage. In 2017, it enacted legislation requiring VPN providers and other anonymizers to adhere to the Russian government's blacklist of prohibited websites. It began enforcing the rule in 2019, requesting that Hola VPN, ExpressVPN, KeepSolid VPN Unlimited, NordVPN, Speedify VPN, and IPVanish VPN comply.
This means that VPN companies must prevent Russian users from accessing restricted websites, or face being banned themselves by the Russian authorities. Russia banned the above-mentioned VPNs in September 2021 for failing to comply with the law.
As more Russians use VPNs to circumvent online censorship, it remains to be seen whether further websites or VPN programmes will be blacklisted.
Follow The420.in on
Telegram | Facebook | Twitter | LinkedIn | Instagram | YouTube