Hacker Group Anonymous Sudan Shuts Down X, Demanding Elon Musk's Starlink in Their Homeland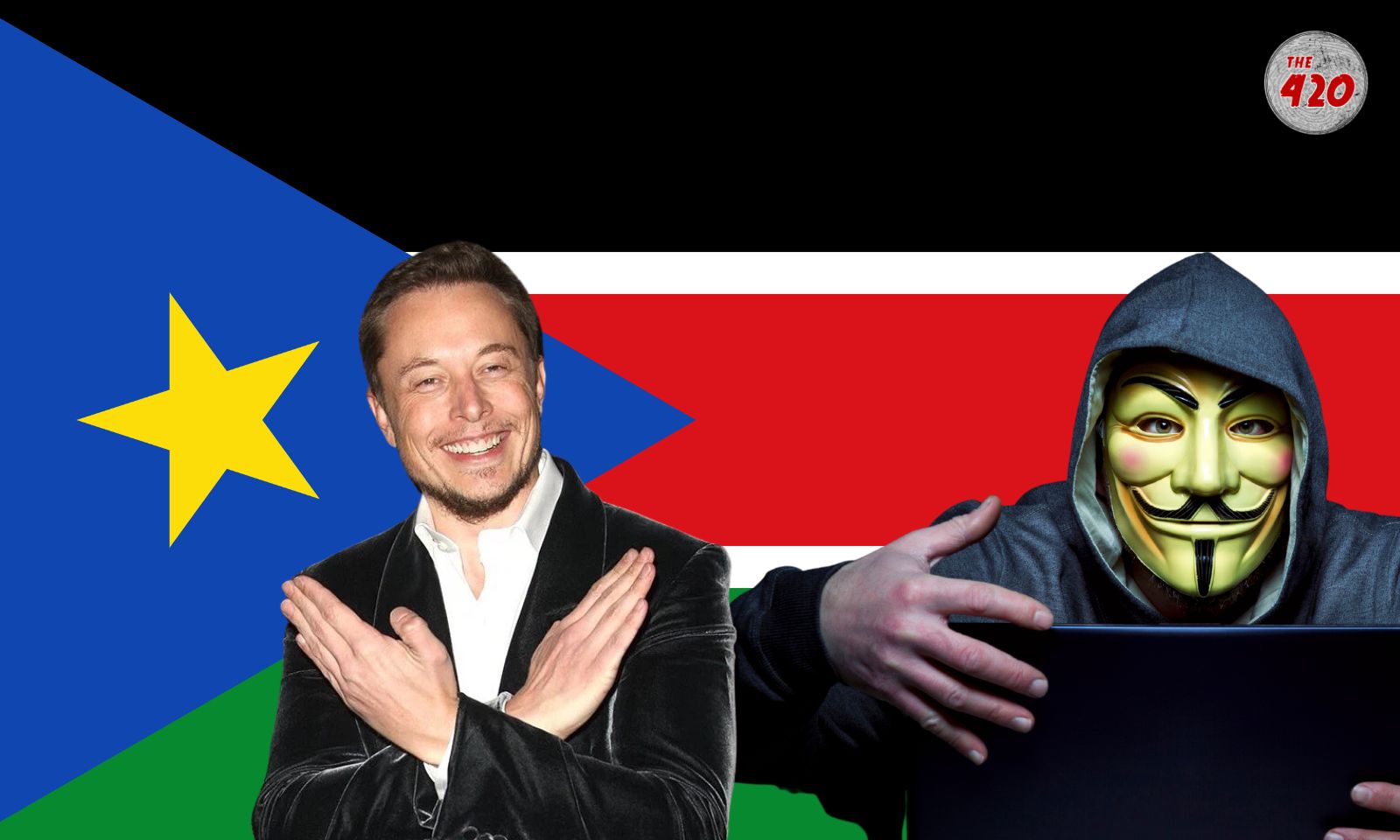 In a bold cyber-attack that disrupted social media platform X, previously known as Twitter, a hacking group named "Anonymous Sudan" took the platform offline across multiple countries on Tuesday. The hackers, in a bid to pressure entrepreneur Elon Musk into launching his Starlink satellite internet service in Sudan, left X inaccessible for over two hours, affecting thousands of users worldwide.
Hackers' Message to Musk Sparks Widespread Outage
"Make our message reach to Elon Musk: 'Open Starlink in Sudan'," the hackers posted on the messaging platform Telegram, revealing their intention behind the attack. This move, attributed to the group called "Anonymous Sudan," aimed to urge Musk's attention towards launching the Starlink service in Sudan, a country facing internet connectivity issues due to an ongoing civil war.
Unsophisticated Attack Techniques Used
The hackers' method involved a Distributed Denial of Service (DDoS) attack, flooding X's servers with an overwhelming volume of traffic, causing the platform to go offline. These relatively unsophisticated tactics are consistent with the group's modus operandi, as confirmed by one of its members known as Crush. Despite the simplicity of their techniques, the group's attacks have had widespread consequences, impacting nearly 20,000 reported outages in the US and the UK alone, with potentially even more users affected.
ALSO READ: Deepfake Nightmare: Sextortionists Resort To Morphed Dead Videos Of Girls For Higher Ransom
Anonymous Sudan's Motive: Spotlighting Sudan's Struggles
Engaging in a series of conversations with Anonymous Sudan through Telegram, the BBC gained insights into the group's motivations and methods. Hofa, another member of the group, highlighted that their DDoS attack was aimed at raising awareness about Sudan's civil war, which has led to frequent internet disruptions in the country. The attack was intended to shed light on the challenges faced by Sudanese citizens due to the conflict.
Claims of Group's Sudanese Origin
Contrary to rumors suggesting a Russian origin, Anonymous Sudan claims to be a group of Sudanese hackers advocating for their country and Islam. Crush, the group's spokesperson, and key member, provided evidence to the BBC, including live location sharing on Telegram and images of Sudanese passports, to establish their Sudanese origin. While such proofs can be fabricated, the group's persistence in communication and information sharing lends credibility to their claims.
Hacktivism for a Cause
"The reason we hit infrastructure is to teach the country and its rulers a lesson," Crush explained, emphasizing that the group's actions are driven by a desire to defend Sudan's interests and values. While their main goal is to push for Starlink's launch in Sudan, the group has demonstrated a wider hacktivist agenda by disrupting government services and organizations in various countries, including France, Nigeria, Israel, and the US.
ALSO READ: Victim Of A Cyber Attack? Now Dial 1930 & 155260 To Register Complaint And Get Your Money Back
Mixed Impact and Controversy
Anonymous Sudan's attacks have been met with mixed reactions. While they claim to be protecting "Truth, Islam, and Sudan," they have also tried to extort victims for Bitcoin on some occasions. Furthermore, their attacks on platforms like OnlyFans, Tumblr, and Reddit, citing objectionable content, have generated controversy. Despite these actions, the group has remained resolute in their mission and persistence to raise awareness about Sudan's situation.
Starlink's Response and Global Repercussions
As of now, neither X nor Elon Musk has officially responded to the disruption caused by Anonymous Sudan. The incident has raised questions about the potential influence of hacktivist groups in driving social and political change through cyber-attacks. With the line between hacktivism and criminal cyber-attacks often blurred, the incident involving Anonymous Sudan adds a new layer to the ongoing debate surrounding online activism and its consequences.
Follow The420.in on
Telegram | Facebook | Twitter | LinkedIn | Instagram | YouTube