App-Based Token Scam: ED Cracks Down on HPZ Token Misuse, Freezes Rs 92 Crore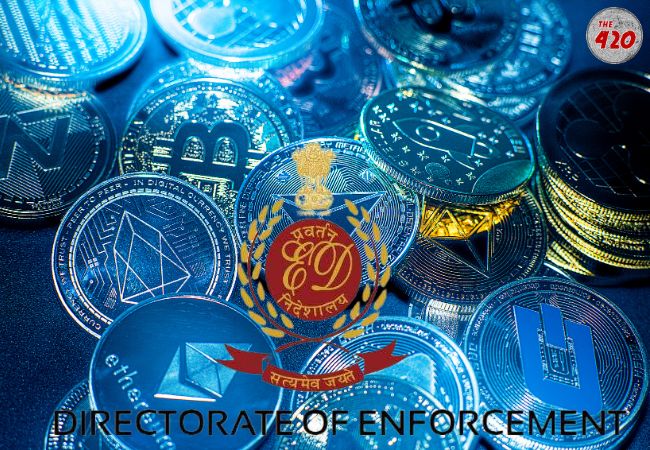 NEW DELHI: The Directorate of Enforcement (ED) conducted search operations at three bank/payment gateway premises in Gurgaon, Mumbai, and Bangalore on 21st April 2023. The search operations were carried out under the provisions of the Prevention of Money Laundering Act (PMLA), 2002.
The searches were conducted in respect of the accounts held by the entities controlled by Bhupesh Arora and his associates in connection with an investigation relating to the misuse of the app-based token named "HPZ" and other similar applications by several entities.
ALSO READ: India Cracks Down on Cryptocurrency Crimes, Seizing Over Rs 953.70 Crore in Proceeds: Finance Ministry
The instant case was recorded based on an FIR registered by Cyber Crime Police Station, Kohima, Nagaland, under various sections of the IPC against HPZ token and others. The HPZ Token was an app-based token that promised users of large gains against investment by investing in mining machines for Bitcoin and other cryptocurrencies. The investigation unearthed a larger conspiracy and involvement of various entities in money laundering.
ALSO READ: Step By Step Guide: How To File Cybercrime Complaint Online In India
ED investigation revealed that Lillian Technocab Pvt. Ltd and Shigoo Technology Private Limited were involved in operating and collecting money from investors in the name of HPZ token. Further investigation revealed that Bhupesh Arora and his associates had control over Shigoo Technology Private Limited, and he was indulged in operating unregistered gaming apps/website in this company and various other entities and was collecting money fraudulently from the gullible public in the garb of these apps/website.
ALSO READ: Over 10 Lakh Cyber Crime Complaints Received By I4C in 2022
During the searches, the total amount of Rs. 91.6 Crore was found lying-in various bank accounts/merchant accounts maintained with banks/payment gateways of the entities involved in money laundering, and the same was frozen. The total freezing in this case is now Rs. 178 Crore (Approx).
Further investigation is in progress. The ED is expected to take further action based on the evidence found during the searches.
Follow The420.in on
Telegram | Facebook | Twitter | LinkedIn | Instagram | YouTube