Bakery Franchise Scam: Online Fraudsters Swindle Pune Man of Rs 10 Lakh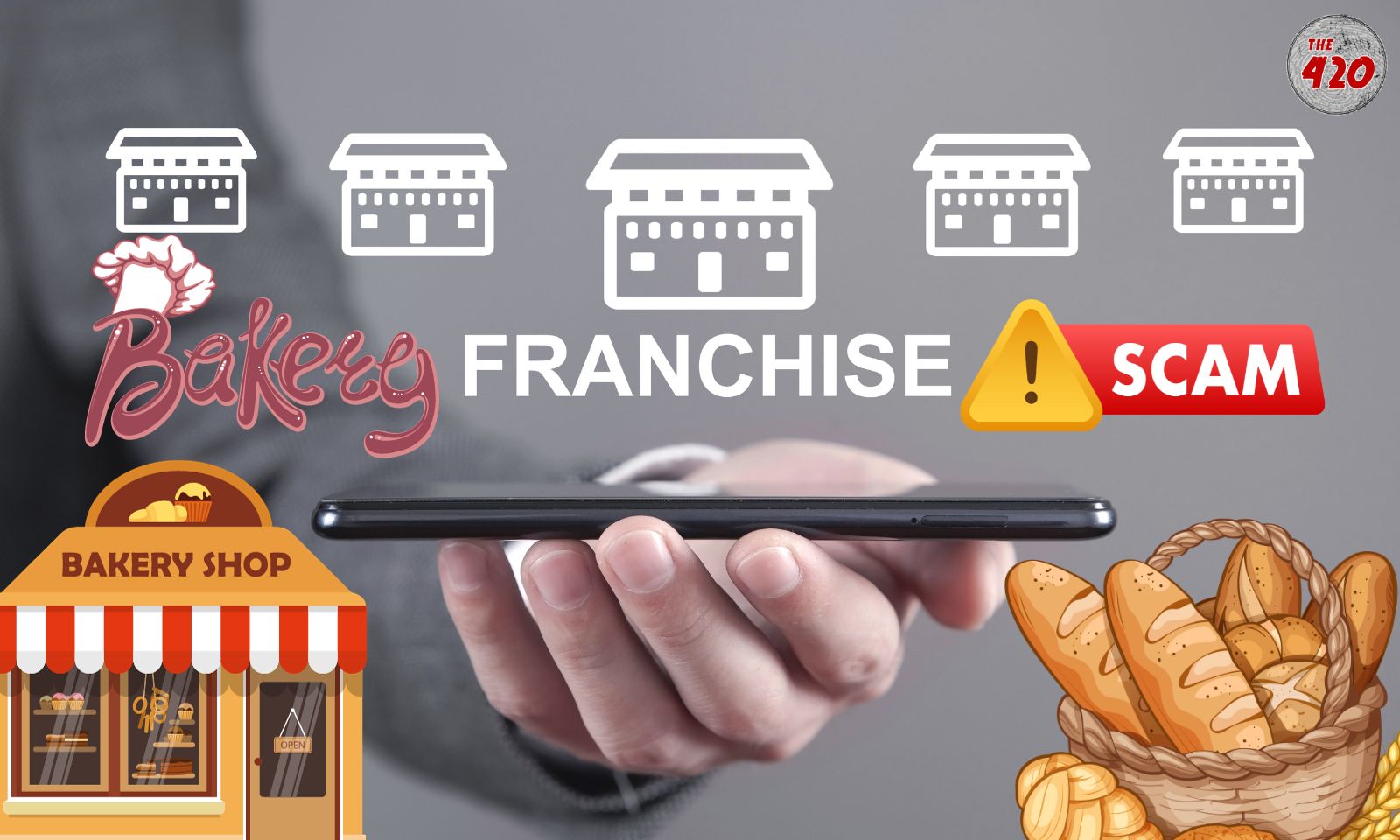 PUNE: A 33-year-old resident of Pimpri Chinchwad fell victim to online fraudsters who promised him ownership of a renowned bakery chain's franchise. The unsuspecting man was tricked into parting with a staggering Rs 10 lakh under the guise of various processing fees and charges.

A Tempting Offer
The victim, working at a private company, was exploring potential business opportunities online when he stumbled upon a website promoting franchises for a popular bakery chain with multiple outlets in Pune. Intrigued, he filled out an online form with his details, including contact information.
ALSO READ: Step By Step Guide: How To File Cybercrime Complaint Online In India
Shortly thereafter, he received a call from an individual claiming to be the "franchise manager" of the bakery chain. The caller informed him that the initial investment for the franchise would amount to approximately Rs 10 lakh.
The Unfolding Scam
Eager to seize what seemed like a lucrative opportunity, the complainant proceeded to pay a registration fee of Rs 15,000. He was then instructed to provide photos and the location of the shop where he intended to set up the franchise.
ALSO READ: Cyber Crime Helpline: Reporting Cyber Crime In India? Keep This Information Ready Before Calling 1930!
After securing a suitable shop space in the Marunji area, the man submitted the requisite details. He received confirmation that the franchise had been approved. However, the true nature of the scam gradually unraveled.
A Costly Discovery
Over the following days, the fraudsters coerced the victim into making numerous fund transfers, ranging from security deposits to shop interiors and documentation fees. As the amounts escalated, the victim started suspecting foul play.
Determined to verify the legitimacy of the offer, he visited an existing franchise of the bakery chain in Pune, only to discover that he had been swindled. By this point, he had already transferred a total of Rs 10.11 lakh to various bank accounts.
ALSO READ: Victim Of A Cyber Attack? Now Dial 1930 & 155260 To Register Complaint And Get Your Money Back
Seeking Justice
Realizing the extent of the scam, the victim promptly reported the incident to the police, resulting in the filing of a First Information Report (FIR). The authorities have launched an investigation, tracking the phone numbers and account details used by the cyber criminals.
This incident marks the third such case in recent months, reflecting a concerning trend of online fraudsters exploiting the allure of franchise opportunities from reputed brands to deceive unsuspecting victims. Authorities emphasize the importance of vigilance and recommend cross-verification of investment offers through official company websites.
ALSO READ: Looking For Nodal Officers Of Banks, Telecoms, Social Media? Click The Link Here To Fetch Numbers – Details Inside
Earlier Incidents Raise Alarms
In a similar incident in June, a 35-year-old director of an engineering company in Pune was cheated out of Rs one crore in a scheme involving a multinational pizza chain franchise, coinciding with the upcoming cricket world cup and plans for an outlet at the Pune airport.
ALSO READ: Here Is How You Can Protect Your Instagram Account From Phishing Attacks: 6 Tips To Know
Investigations revealed that the victim was coerced into multiple transactions across various bank accounts, all under the guise of opening franchise outlets for the pizza restaurant chain.
A Cautionary Tale
Law enforcement and cybercrime units are urging individuals to exercise caution when dealing with investment offers and to verify the authenticity of such propositions through official company channels. With franchise frauds becoming alarmingly common, vigilance and due diligence are vital to prevent falling prey to such deceptive schemes.
Follow The420.in on
 Telegram | Facebook | Twitter | LinkedIn | Instagram | YouTube