Crime Branch Cracks Down on Visa Scam Ring: Scammers Target Aspirants for Gulf and Canada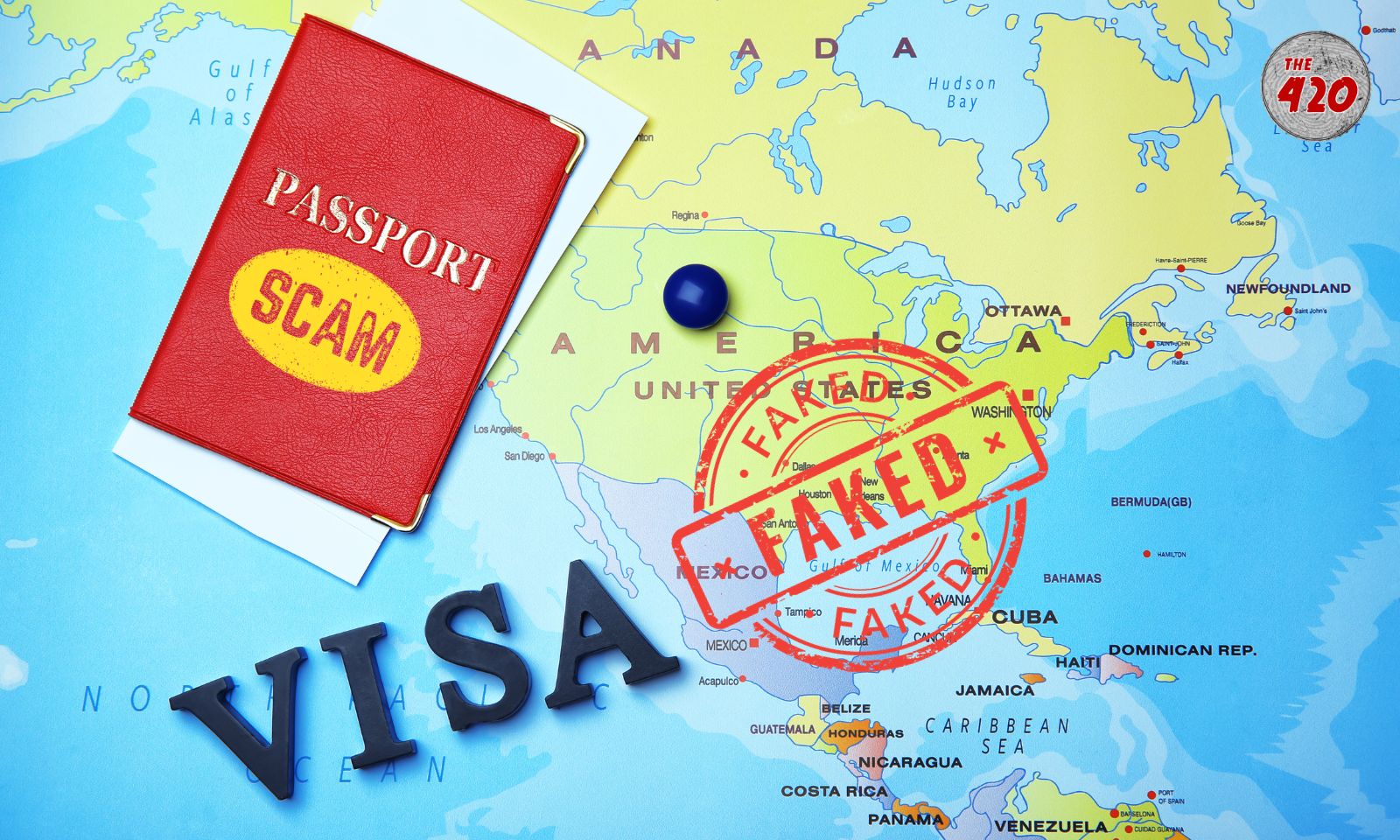 NEW DELHI: The Crime Branch of the Delhi Police has successfully busted a visa racket that preyed on the dreams of countless individuals seeking employment opportunities in Canada and Gulf countries. The three accused, identified as Tarun Kumar, Vinayak (also known as Binni), and Jaswinder Singh, have been apprehended for their involvement in orchestrating a scheme that cheated numerous unsuspecting victims.
Luring the Aspirants
Visa scams have become a recurrent problem in India, particularly targeting the hopeful youth aspiring to work abroad. Con artists disguise themselves as visa agents, exploiting the aspirations of job seekers, and making off with substantial sums of money belonging to both the victims and their families.
Recently, the Crime Branch unveiled a visa racket with most of its victims hailing from Kerala and aspiring to secure visas for Gulf and Dubai. The operation was orchestrated by Inamul Haque Ansari, who went by various aliases. Now, another extensive operation has come to light, with the majority of victims hailing from Punjab and its neighboring states.
The Operation Unveiled
The crackdown was initiated after receiving intelligence regarding individuals defrauded by a company known as Birla-G, based in Chandigarh, Punjab. The victims were promised Canadian visas, only to discover that the visas were fake. The culprits, Tarun and Karan, operated another office under the name "Chandigarh to Abroad" in Sector-34A, Chandigarh. A case was registered against them under FIR No. 253/2023, citing sections 406, 420, 468, 471, and 34 of the Indian Penal Code.
Crime Branch's Swift Action
The Crime Branch swiftly assembled a dedicated team led by Inspector Manmeet Malik to investigate the matter. This team included Sub-Inspector Rajender Dhaka, Sub-Inspector Vikas, Assistant Sub-Inspector Jai Kumar, Head Constables Amrish, Bijender, Amit, Sachin, Monit, along with Woman Head Constable Pushpa and Constable Yogender. This operation was conducted under the close supervision of Assistant Commissioner of Police (ACP) Ramesh Lamba, at the behest of DCP Amit Goel.
Utilizing a multitude of resources, including call detail records, customer application forms, internet protocol data records, bank statements, IP logs, online wallets, and goods and services tax data, the team conducted a comprehensive investigation. The team identified email addresses linked to mobile numbers used by the fraudsters.
A raid on the "Chandigarh to Abroad" office in Sector-34, Chandigarh, led to the arrest of Tarun, who was in possession of forged documents, laptops, passports with counterfeit visas, barcode makers, laminator machines, and various stationery used for forging documents. Further interrogation revealed that Tarun had been running the operation under the guise of an employee named Jaswinder Singh. This led to the arrest of Tarun, Jaswinder, and another individual, Vinayak (also known as Binni).
Modus Operandi
During the interrogation, it was determined that Tarun Kumar was the mastermind behind the operation. While he had only completed his 12th grade, he hired graduate employees to facilitate obtaining a license for manpower from the Ministry of External Affairs, Government of India, in the name of his employees. This deceptive tactic allowed him to evade law enforcement agencies' scrutiny. He targeted potential clients through social media advertisements and phone calls in various states, promising consultation and visa arrangements. The victims were charged between ₹50,000 to ₹2,00,000 in advance, depending on the destination country, and were deceived at various stages of the visa application process, including application fees, medical fees, job offer letter fees, and fake visas sent via WhatsApp photographs. This fraudulent scheme swindled clients out of approximately ₹15 to ₹20 lakhs each. Tarun Kumar employed over 20 individuals in different roles, such as tele-callers, account managers, and liaisons, to entice customers. To date, they have cheated more than a thousand individuals across the country, operating under various fraudulent firm names, including Birla-G, Fast Visa, World Wide Future, Mastermind Overseas, Sri Sai Education, SS Education, Viswash International, Chandigarh to Abroad, and Royal Visa.
Recovered Evidence
The police seized a substantial amount of evidence, including six passports with counterfeit Canadian visas, stamps and seals, a swipe machine, laptops, printers, folders containing photocopies of visas and other documents, a laminator machine, a barcode printer, and rolls used for creating barcode stickers and other fraudulent documents.
Previous Criminal Involvement
Tarun Kumar had previously been involved in two cheating cases registered in Punjab, while Vinayak (Binni) had one case of cheating registered against him in the same state.
Profiles of the Accused
Tarun Kumar (43 years, resident of Kurali, Mohali, Punjab) – The mastermind of the operation, Tarun, who only completed his 12th grade, initiated this fraudulent racket. He hired graduate employees to maintain a façade that allowed him to obtain a license for a Manpower business with the Ministry of External Affairs.
Vinayak (Binni) (29 years, resident of Professor Colony, Sirhind, District Fatehgarh, Punjab) – A graduate of Punjab University, Vinayak provided agents to Tarun Kumar and printed forged visas. His father is in the business of property dealing.
Jaswinder Singh (25 years, resident of Seel Road, Bahadurgarh, Patiala, Punjab) – A close associate of Tarun Kumar, Jaswinder worked as a visa agent and falsely represented himself as the owner of the company "Chandigarh to Abroad."
The Delhi Police has taken a significant step towards eradicating visa fraud, and the arrested individuals will be subject to the full extent of the law for their criminal activities. This successful operation serves as a warning to those who engage in such fraudulent practices, while also offering some relief to the victims who had their dreams and hard-earned money unjustly stolen from them.
Follow The420.in on
 Telegram | Facebook | Twitter | LinkedIn | Instagram | YouTube