Ethical Hacker's Dark Side: 'Digital Bhuva' Amit Singh Nabbed in Extortion and Threats Case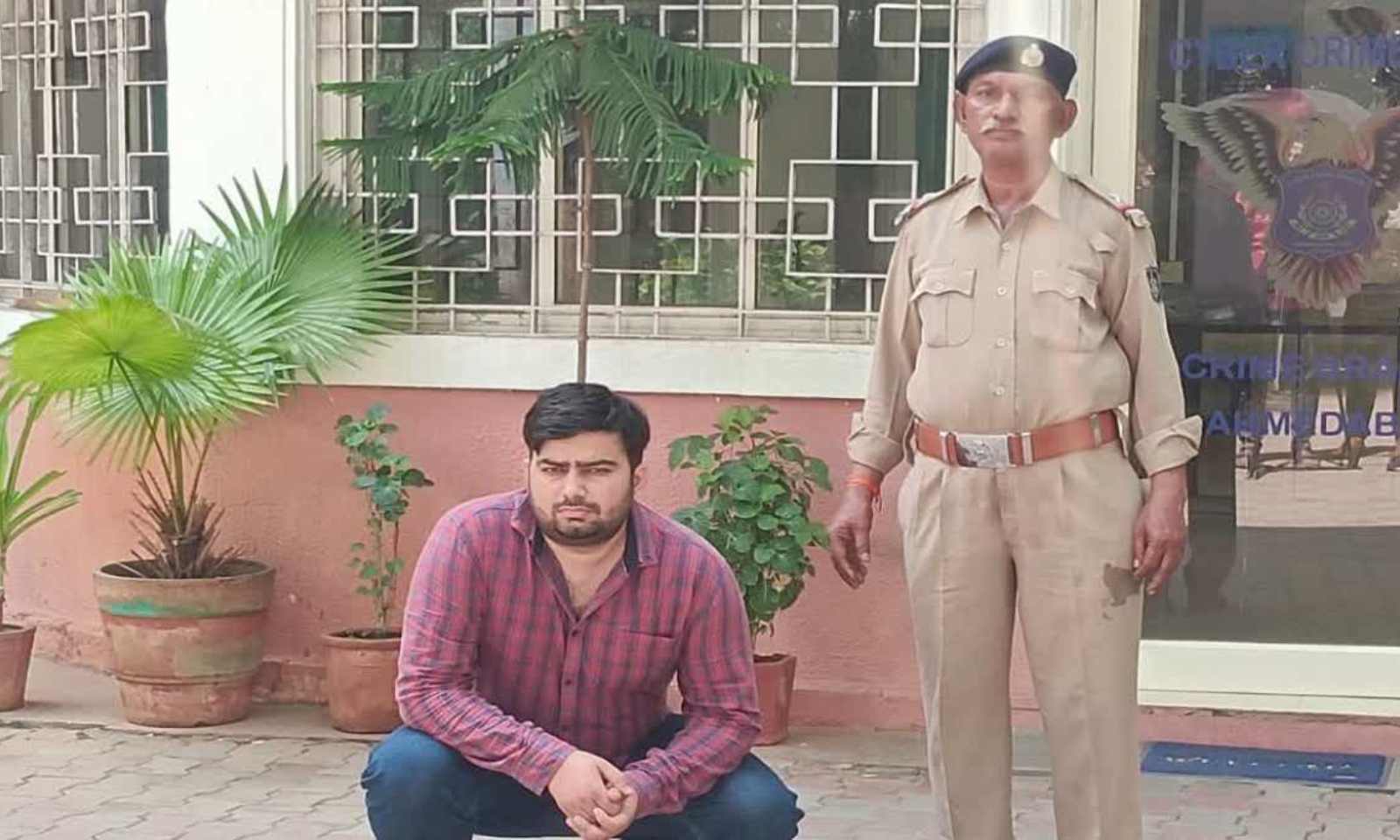 AHMEDABAD: The Cyber Crime Unit of the Ahmedabad police arrested a fake ethical hacker known as 'Digital Bhuva,' identified as Amit Singh, from Saubhagya Apartment in Thaltej on Monday. Singh, aged 29, who operated Amigo – Ethical Hacking and Cyber Security, found himself in the custody of the authorities after a Pune-based businessman accused him of doxing, extortion, and threats.
Introduction to 'Digital Bhuva'
Ethical hackers, often revered as 'Digital Bhuvas' in the city, have been pivotal in ensuring the safety of online spaces for years. However, this arrest has cast a shadow on the reputation of one of the prominent figures in this domain.
ALSO READ: Surge in Cyber Crime Complaints Involving FedEx Parcels: Dehradun Cyber Police Issue Warning
A Dispute Leads to a Troubling Allegation
The arrest of Amit Singh unfolded following a complaint filed by a Pune-based businessman, entangled in a legal dispute with his wife in the city. The businessman alleged that Singh had promised to assist him in resolving the case back in 2019, claiming to have connections with the businessman's in-laws. As part of this alleged agreement, Singh reportedly received a sum of Rs. 3 lakh from the complainant. Unfortunately, the promised resolution never materialized, leading to the complainant distancing himself from Singh.
Extortion and Threats Emerge
As relations soured between the businessman and Singh, the situation took a dark turn. Singh, along with a group of individuals, allegedly entered the businessman's residence, demanding a staggering sum of Rs. 4.50 crore. Threats of false rape accusations and online defamation loomed large as Singh purportedly pressured the complainant into compliance.
Assistant Commissioner of Police (Cyber Crime Unit) Jeetendra Yadav stated, "Singh allegedly threatened the complainant to pay up or he would get him named in a false rape case. He also threatened to defame him on the internet."
Arrest and Investigative Findings
Following a preliminary investigation, Amit Singh was arrested by the Cyber Crime Unit. Investigators revealed that Singh had strategically established his office opposite the Navrangpura Police Station, capitalizing on this location to create an illusion of working closely with the police. On social media, he allegedly shared photos and posts to mislead people into believing he was a police official.
ALSO READ: Search All India Police Station Phone Numbers & Mail ID Through This Search Engine
Deceptive Corporate Activities
Besides his cyber security endeavors, Singh also engaged in corporate investigations, where he is accused of fabricating reports to extort money from corporations. Another facet of his activities involved enhancing social media profiles, charging a significant sum of Rs. 50,000 for services such as obtaining verified blue ticks and increasing likes on various platforms.
A Guest Lecturer with a Dark Side
Adding to the intrigue, Amit Singh frequently served as a guest lecturer on ethical hacking and cybercrime threats at police institutions and universities in Gandhinagar. While his lectures presented an image of expertise and ethical conduct, the allegations against him reveal a different side to his persona.
The case against Amit Singh is now under legal proceedings, as authorities delve deeper into the alleged doxing, extortion, and threats. As this case unfolds, it serves as a stark reminder of the importance of ethics and transparency in the field of cybersecurity and digital protection.
Follow The420.in on
 Telegram | Facebook | Twitter | LinkedIn | Instagram | YouTube