Cracking Down on Telecom Fraud: SIM Dealers Now Require Mandatory Police Verification and KYC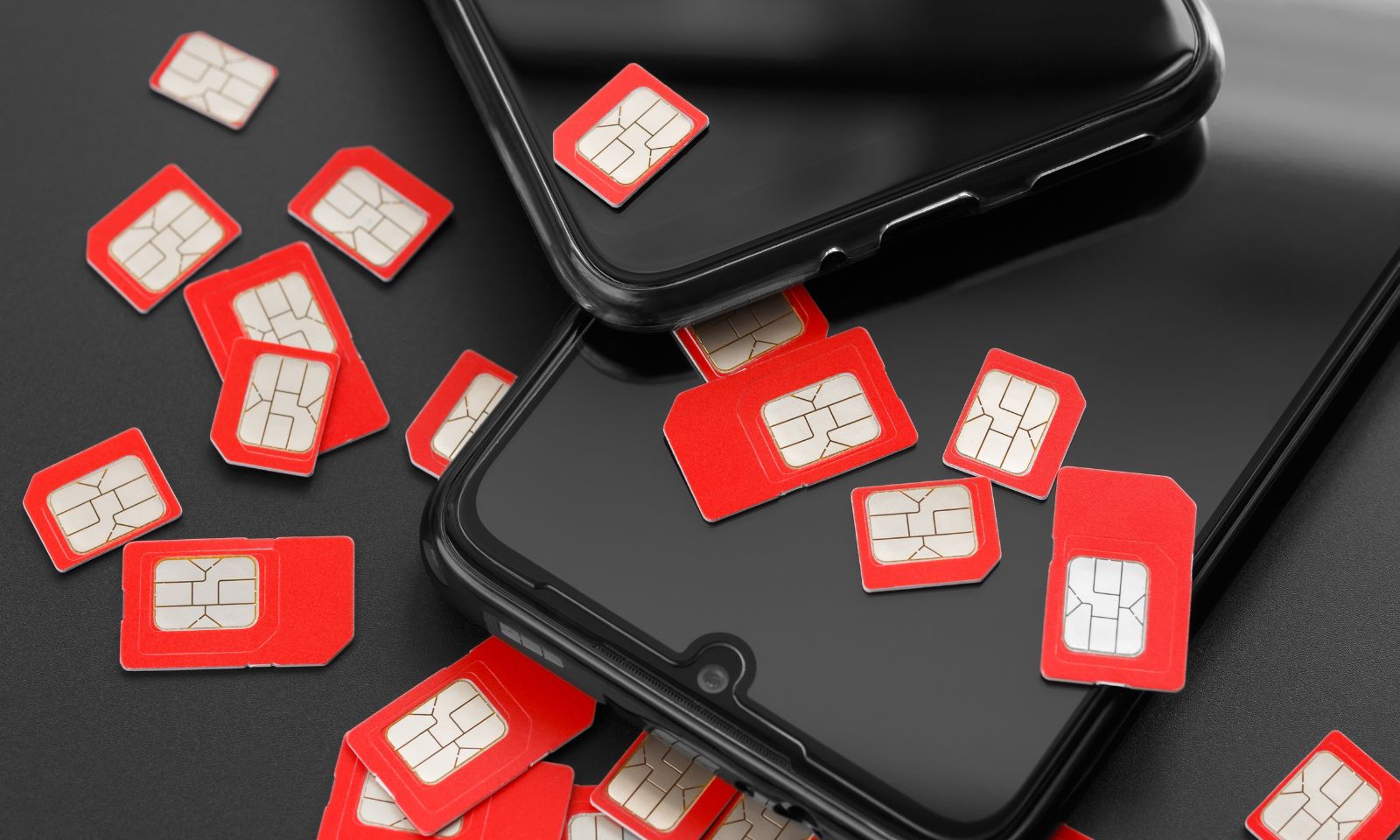 NEW DELHI: In a bid to curb fraudulent activities involving mobile SIM cards, the Narendra Modi government has introduced new regulations requiring police verification for SIM dealers and discontinuing the provision of bulk connections. The move comes as part of a comprehensive effort to enhance cybersecurity and reduce the misuse of mobile numbers linked to false documents.
Mandatory Police and Biometric Verification for SIM Dealers
Union Telecom Minister Ashwini Vaishnaw announced the new measures during a press briefing on Thursday. Under the revised guidelines, all new dealers of mobile SIM cards will be required to undergo both police and biometric verification before being granted authorization. Furthermore, registration will be made compulsory for all point-of-sale dealers, ensuring a more stringent screening process for those involved in distributing SIM cards.
ALSO READ: Deepfake Nightmare: Sextortionists Resort To Morphed Dead Videos Of Girls For Higher Ransom
Minister Vaishnaw highlighted that a penalty of ₹10 lakh (approximately $13,500) will be imposed on individuals or entities found violating these regulations. The move aims to deter any attempts to bypass the verification process or engage in fraudulent activities.
VIDEO | "Now, it will be mandatory for new dealers (of mobile SIM cards) to go through a police verification and biometric verification. Registration will also be compulsory for all point-of-sale dealers now," says Union minister @AshwiniVaishnaw. pic.twitter.com/tmEMsnrQUk

— Press Trust of India (@PTI_News) August 17, 2023
Crackdown on Fraudulent Connections
The Sanchar Saathi portal, launched by the government, has already proven effective in identifying and deactivating connections that were fraudulently obtained. Since its inception, a staggering 52 lakh (5.2 million) connections have been deactivated. In addition, the government has blacklisted 67,000 dealers who were found to be involved in the unauthorized distribution of mobile SIM cards.
The crackdown on fraudulent activities extends beyond deactivation and blacklisting. The government has filed First Information Reports (FIRs) against 300 SIM card dealers since May 2023, indicating a firm stance against those attempting to subvert the new regulations.
ALSO READ: Looking For Nodal Officers Of Banks, Telecoms, Social Media? Click The Link Here To Fetch Numbers – Details Inside
Discontinuation of Bulk Connections
Minister Vaishnaw also highlighted a significant change in the provision of SIM cards. Previously, individuals and entities were allowed to purchase SIM cards in bulk, a practice that had been exploited for fraudulent activities. To address this issue, the government has decided to discontinue the provision of bulk connections. Instead, a new concept of business connections will be introduced, which is expected to provide better control over the distribution process and prevent fraudulent calls.
Punjab Police's Initiatives
The need for these stringent measures was underscored by a recent incident in Punjab. The Punjab Police's Internal Security wing, in collaboration with the Department of Telecom, undertook a robust crackdown against distributors and agents involved in issuing SIM cards using fake identities. Over 1.8 lakh (180,000) SIM cards allegedly activated with false identities were blocked, and 17 individuals were arrested in connection with this operation.
ALSO READ: DSCI's Best Practices Meet 2023: Uniting Cyber Security Experts for a Tech-Secure Tomorrow
The Punjab Police had revealed that a significant number of cybercrimes and 'anti-national' activities were perpetrated using mobile numbers associated with forged documents, reinforcing the urgency for improved verification processes.
The Narendra Modi government's move to mandate police verification for SIM dealers and discontinue bulk connections reflects a commitment to enhancing cybersecurity and curbing fraudulent activities. By introducing stricter measures for obtaining and distributing mobile SIM cards, the government aims to create a more secure telecommunications environment and deter individuals from engaging in unauthorized or criminal activities. As the digital landscape evolves, these efforts are crucial to maintaining the integrity of mobile communications and protecting the interests of citizens and businesses alike.
Follow The420.in on
 Telegram | Facebook | Twitter | LinkedIn | Instagram | YouTube