Kingpin of Jamtara Cyber Crime Gang Arrested By UP Cyber Police
NOIDA: Cyber Crime Police of Uttar Pradesh has arrested scammers from Jamtara who were running the fake banking and KYC syndicate. The gang has cheated thousands of customers in the name of credit card-telcom KYC verification by making them download remote access apps like Anydesk.
According to the police, the gang has minted over Rs 20 cr by cheating people. The gang was involved in various calling fraud and had cheated a Ghaziabad resident of Rs 2.12 Lakh on the pretext of KYC verification of his mobile phone.
HOW THE SCAM WORKS:
Superintendent of Police, Cyber Crime, Prof Triveni Singh said that the typical mode of operation in such scams includes the customer receiving unsolicited communication, such as calls, SMSs, emails, and so on, urging him or her to share certain personal details, account / login details/ card information, PIN, OTP, and so on, or installing some unauthorised/ unverified application for KYC updation using a link provided in the communication.
ALSO READ: Crackdown Against Child Porn: How Kerala Police Raided Over 400 Places And Arrested 14 Child Porn Addicts
These con artists will request their targets to download software such as Anydesk, TeamViewer, or QuickSupport. These applications, often known as screen-casting applications, are designed for remote desktop connectivity and system control via Android devices. However, people are now abusing these to swindle and scam people online.
"They will request a nine-digit remote desk code, which will show on your screen after you install the software. Once the app is downloaded, criminals can see everything happening on your screen. Scammers can see your screen and record your every move on your phone if you reveal this code. When you make an online payment/transaction with Paytm, UPI, BHIM, or another service, your personal information is stolen. They will record the PIN you enter in order to complete the payment procedure," Prof Triveni Singh said.
Once they've withdrawn your money, they'll block your phone number, making it impossible for you to contact them.
ALSO READ: Country's Most Notorious Cyber Criminal Arrested By UP Cyber Police
Some apps continue to run in the background even when the phone is locked. It is easier to capture victims' essential information without their knowledge on Android phones. Because the individual is hidden behind the screen, locating them in person with only a phone number becomes more difficult.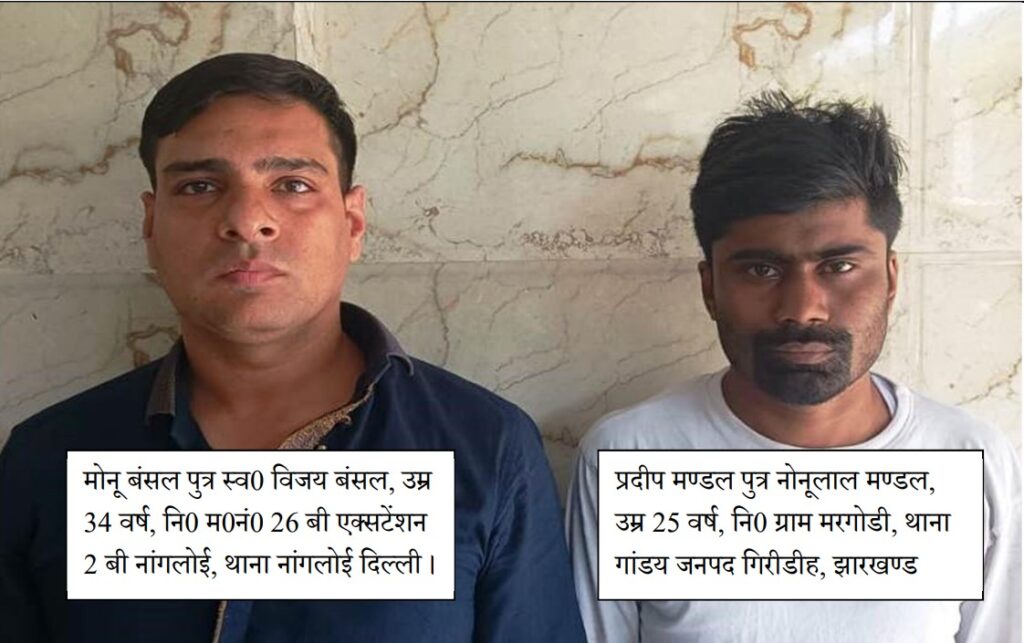 TECHNICAL INVESTIGATION
Based on the complaint, the police began the investigation. Police tracked digital evidence and the movement of money. After extensive search, cybercrime police tracked Pradeep Mandal of Dumka, Jharkhand. This area is the hub of such types of cybercrimes. Interestingly, Pradeep's uncle Pramod Mandal was one of the most notorious cybercriminal of the area and was arrested by Lucknow police last year. After his arrest, Pradeep was running the syndicate and was hiring people across India.
ALSO READ: Cyber Prahar 2.0 : Massive Crackdown By Delhi Police Cyber Unit In Jharkhand's Cyber Crime Hotbed, 14 Scammers Arrested
Police have also arrested Delhi resident Monu Bansal was his accomplice and came in touch with Pradeep two years back who deposited money in credit card after charging a commission.
Police are verifying their bank accounts and assets made through cheating people. They are also trying to identify other associates of the gang.
Follow The420.in on
Telegram | Facebook | Twitter | LinkedIn | Instagram | YouTube