Mumbai's Fake Call Center Ring Busted: Cheated Canadians with Bogus Flight Deals
MUMBAI: In a significant breakthrough, the Mumbai Crime Branch has successfully dismantled a fake call center operating out of the Andheri area, where an elaborate cheating racket involving fake flight tickets to Canada has been unearthed. The criminals had been duping unsuspecting victims by luring them with cheap rates for air travel to and from Canada. Most distressingly, a large number of those cheated were residents of Canada who fell victim to the scam.
Tip-off Leads to Crackdown on Marol-based Operation
The operation, spearheaded by Police Inspector Laxmikant Salunkhe of Crime Branch Unit Eight, was initiated after receiving a tip-off about a fraudulent call center active in the Marol vicinity of Andheri. The criminals employed a cunning modus operandi, exploiting popular social media platforms such as Instagram and Facebook to advertise flight tickets to Canada at an enticing discount ranging from 15 to 20 percent. Victims were directed to provide their personal details through a link embedded in the advertisements.
Deceptive Tactics Unveiled
Once armed with the victims' information, the culprits would initiate contact, pretending to offer unbelievably low prices for flights to and from Canada. In their well-rehearsed scheme, they would persuade victims to transfer money for the tickets. In return, however, the victims would receive nothing more than forged flight reservations. To avoid any potential backlash, the scammers would promptly block the victims after collecting payment.
ALSO READ: Deepfake Nightmare: Sextortionists Resort To Morphed Dead Videos Of Girls For Higher Ransom
A Web of Criminality Exposed
The police investigation revealed a meticulously organized network of criminals operating this fraudulent call center. The gang employed graphic designers to craft convincing fake flight tickets, and the mastermind behind this operation, Mridul Ashok Joshi (34), had a history of cybercrime involvement in various locations including Delhi and Noida. Notably, a number of the arrested suspects had prior convictions related to cyber offenses.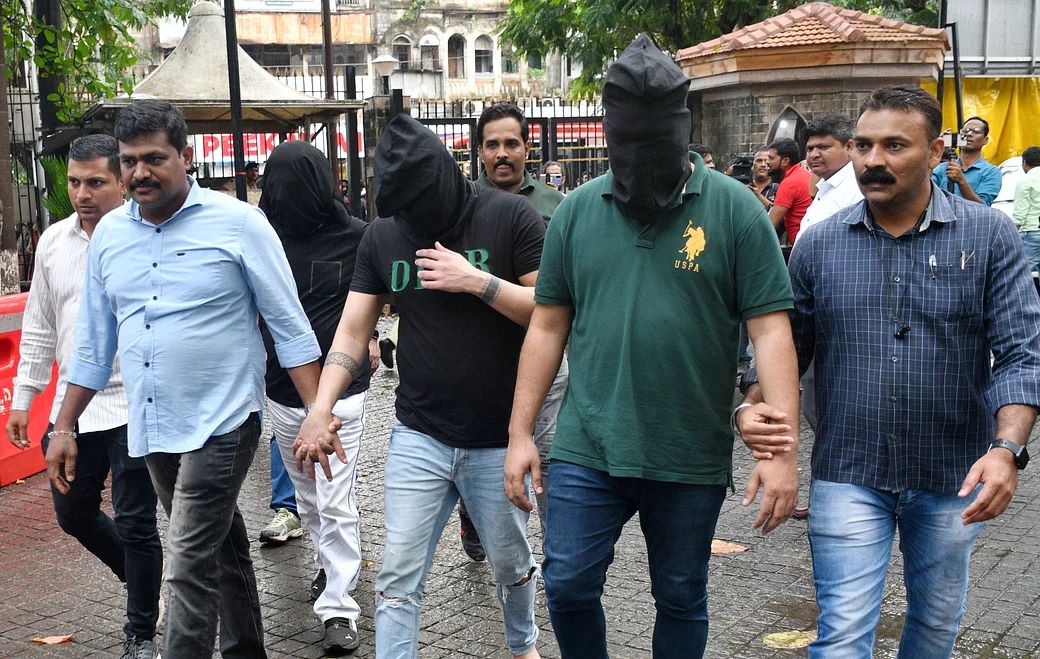 Seizure of Key Evidence
In a dramatic raid led by DCP Raj Tilak Roshan, the Crime Branch seized a treasure trove of evidence, including 28 laptops, 40 mobile phones, and two routers from the call center's premises. The sheer scale of the operation's success highlights the substantial profits these criminals had been raking in daily through their deceitful activities.
Months of Deception Unveiled
The criminals' nefarious activities had persisted over the span of six months, during which they would target and swindle four to five individuals daily. The exact count of victims and the total amount earned over this duration are still under investigation.
Mastermind and Accomplices Apprehended
The operation resulted in the arrest of several key individuals involved in the scam, including mastermind Mridul Ashok Joshi, Atiku Rehman (32), Faizan Ahmed (25), Salman Siddiqui (48), Devender Singh (25), Umer Sheikh (19), Shahbaz Sheikh (28), Ambesh Kumar (25), Sahil Singh (19), and Santosh Kandpal (29). However, a woman accused in the case, Upasana Singh (35), remains at large and is currently being pursued by law enforcement under the CrPC Act 41A.
ALSO READ: Looking For Nodal Officers Of Banks, Telecoms, Social Media? Click The Link Here To Fetch Numbers – Details Inside
Political Connections and International Involvement
A startling revelation has surfaced in the wake of this investigation, suggesting that the mastermind's brother, Abhishek alias Anshuman, is currently evading authorities. Sources indicate that Abhishek may have ties to a prominent political figure and has been previously linked to a case involving the Federal Bureau of Investigation (FBI), a U.S. law enforcement agency.
As the Mumbai Crime Branch continues to unravel the complexities of this fraudulent call center, the spotlight remains on the need for enhanced vigilance against cybercrime and deceitful schemes that exploit the digital landscape for ill-gotten gains.
Follow The420.in on
 Telegram | Facebook | Twitter | LinkedIn | Instagram | YouTube