Posing As Pawan Hans Employees, Cyber Criminals Defraud Chardham Yatra Pilgrims: STF Strikes Back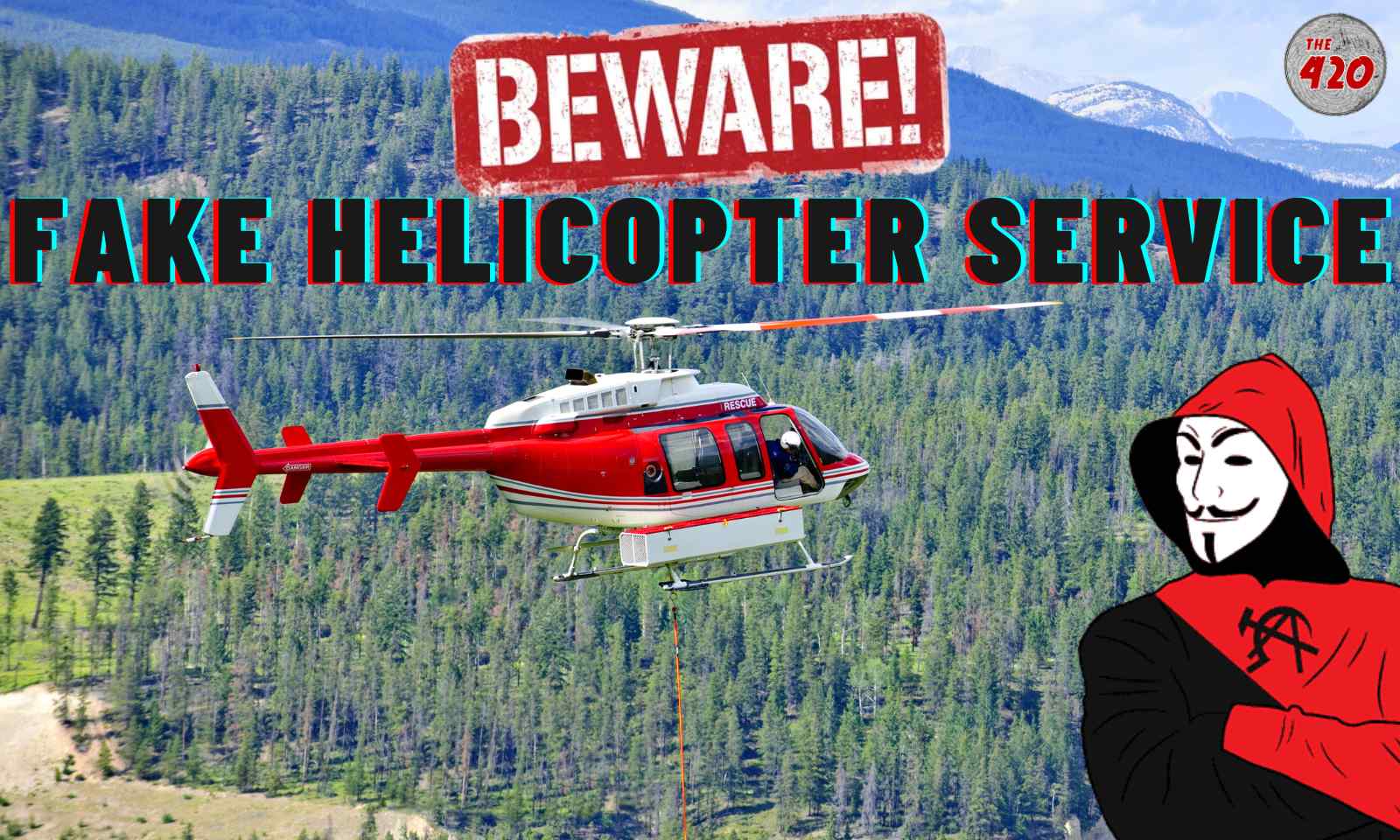 DEHRADUN: The Special Task Force (STF) Uttarakhand, in collaboration with the Cyber Crime Police Station Dehradun, has arrested the mastermind of a gang involved in nationwide cyber fraud related to heli service bookings for the Chardham Yatra.
The main leader, Neeraj Kumar, hailing from Nawada district in Bihar, was arrested, marking a significant milestone in the fight against cybercrime.
Blockade of 41 Fake Websites Prevents Numerous Cyber Frauds
As part of their operation, the STF and Cyber Crime Police Station Dehradun successfully blocked 41 fake websites associated with Char Dham Heli Service.
These actions have safeguarded countless individuals across India from falling victim to cyber fraud in matters concerning their faith and religious pilgrimage.
The data analysis support provided by the Indian Cyber Crime Coordination Centre (I4C), under the Ministry of Home Affairs, played a crucial role in aiding the efforts of the Dehradun Cyber Crime Police Station.
Modus Operandi of Cyber Criminals Exploiting POS Machines
The fraudulent activities carried out by cybercriminals in the context of Chardham Yatra heli service involve the utilization of Point of Sale (POS) machines.
These machines, typically used for legitimate financial transactions, are repurposed for illegal activities.
By following deceptive practices, criminals gain access to unsuspecting victims' personal and financial information, causing substantial financial losses.
ALSO READ: Step By Step Guide: How To File Cybercrime Complaint Online In India
Chardham Yatra and Online Ticket Bookings
Chardham Yatra, a renowned pilgrimage in Uttarakhand, attracts devotees from various states who seek to avail helicopter services for a convenient visit to Shri Kedarnath Dham. With the rise of online ticket bookings, cybercriminals have adopted new techniques to deceive and defraud innocent pilgrims. By exploiting fake websites, false identities, and digital communication platforms like WhatsApp, the criminals present themselves as employees of legitimate heli service providers, such as Pawan Hans Heli Service.
Arrests and Investigations Uncover Widespread Fraud
During the course of the investigation, two gang members involved in nationwide fraud were apprehended in Sheikhpura Sarai district, Bihar. The individuals, identified as Sunny Raj and Bobby Ravidas, were arrested in connection with the Chardham Yatra heli service scam. Additionally, the police team successfully apprehended the main mastermind, Neeraj Kumar, from Nawada district in Bihar.
Through the creation of fraudulent websites and the use of mobile devices, SIM cards, and bank accounts, Neeraj Kumar and his accomplices posed as Pawan Hans Heli Service employees.
By exploiting unsuspecting victims, the gang obtained personal details, such as Aadhaar card information, and coerced them into transferring funds to HDFC Bank accounts for heli service bookings from Phata to Kedarnath. Multiple victims from different regions of India fell prey to this sophisticated scam.
ALSO READ: Search All India Police Station Phone Numbers & Mail ID Through This Search Engine
Expanding Scope and Impersonation Techniques
The gang employed an array of techniques, including impersonation, phishing, and identity theft, to defraud individuals across the country. They manipulated mobile handsets, SIM cards, and fake bank accounts to carry out their fraudulent activities.
The criminals would acquire new SIM cards, mobile devices, and bank accounts after each successful scam, making it harder for authorities to track their activities.
Exposed Fake Heli Websites
Among the breakthroughs achieved during the investigation, the police discovered and closed down 41 fake websites that were instrumental in facilitating the fraudulent heli service bookings. These websites, including https://pawanhanshtravels.in, https://irtcyatraheli.in/, https://kedarnathhelipadtickets.in, and https://pawanhantickets.in, were utilized by the gang to deceive unsuspecting pilgrims.
The Involvement of POS Machines in Cyber Crimes
In the present case, the cybercriminals made use of a FINO Payment Bank POS machine to carry out their fraudulent activities. By installing the Fino Mitra app, the criminals swiped ATM cards from various banks through the POS machine. This allowed them to transfer money instantly into their Fino Payment Bank account. Subsequently, they transferred the funds to different bank accounts and made ATM withdrawals, completing the entire process in a matter of minutes.
Previous Criminal History of the Arrested Accused
It has come to light that Neeraj Kumar had previously been arrested by the Rajasthan Police in December 2021. In that case, he impersonated a girl over the phone to deceive unsuspecting victims. Following his arrest, Neeraj Kumar was released on bail.
Authorities continue their efforts to apprehend other members of the gang involved in the Chardham Yatra heli service scam, as investigations into the matter are ongoing. The collaborative efforts of law enforcement agencies have significantly curtailed the operations of this cybercrime network, providing much-needed relief to individuals seeking a spiritual journey to the sacred Chardham sites.
List Of Blocked Websites:
1-           https://www.helicopterticketbooking.in/
2-           https://radheheliservices.online
3-           https://kedarnathticketbooking.co.in/
4-           https://heliyatrairtc.co.in/
5-           https://kedarnathtravel.in/
6-           https://instanthelibooking.in
7-           https://kedarnathticketbooking.in/
8-           https://kedarnathheliticketbooking.in/
9-           https://helicopterticketbooking.co.in/
10-         https://indiavisittravels.in/
11-         https://tourpackage.info
12-         https://heliticketbooking.online
13-         http://vaisnoheliservice.com/
14-         https://helichardham.in/
15-         https://irtcyatraheli.in/
16-         http://katraheliservice.com/
17-         https://helipadticket.in
18-         https://www.aonehelicopters.site/
19-         https://vaishanotravel.com/
20-         http://vaishnotourist.com/
21-         https://kedarnathhelijounery.in/
22-         https://wavetravels.in/
23-         https://takeuptrip.com
24-         https://www.onlinehelicopterticketbooking.online
25-         https://kedarnath-dham.heliindia.in/
26-         https://www.chardhamhelicoptertours.in
27-         https://maavaishnodevitourstravel.in
28-         https://kedarnathheliticket.in/
29-         https://chardhamtravelticket.in/
30-         https://onlinehelicopterticketbooking.com/
31-         https://flytopeak.com
32-         https://flighter.online
33-         https://katrahillsservice.live/
34-         http://kedarnathhelipadticket.in/
35-         https://devbhumiyatra.in
36-         https://helicopterbooking.org/
37-         https://tourchardham.in/
38-         http://www.uttrakhandheliservicesbooking.online/
39-         http://www.yatradham.com/
40-         https://kedarnathdham.heliindia.in/
41-         https://devbhumiyatra.in
Follow The420.in on
 Telegram | Facebook | Twitter | LinkedIn | Instagram | YouTube