Insurance Scam: UP Cyber Police Busted Death Certificates Forgery And Fake Insurance Claims Syndicate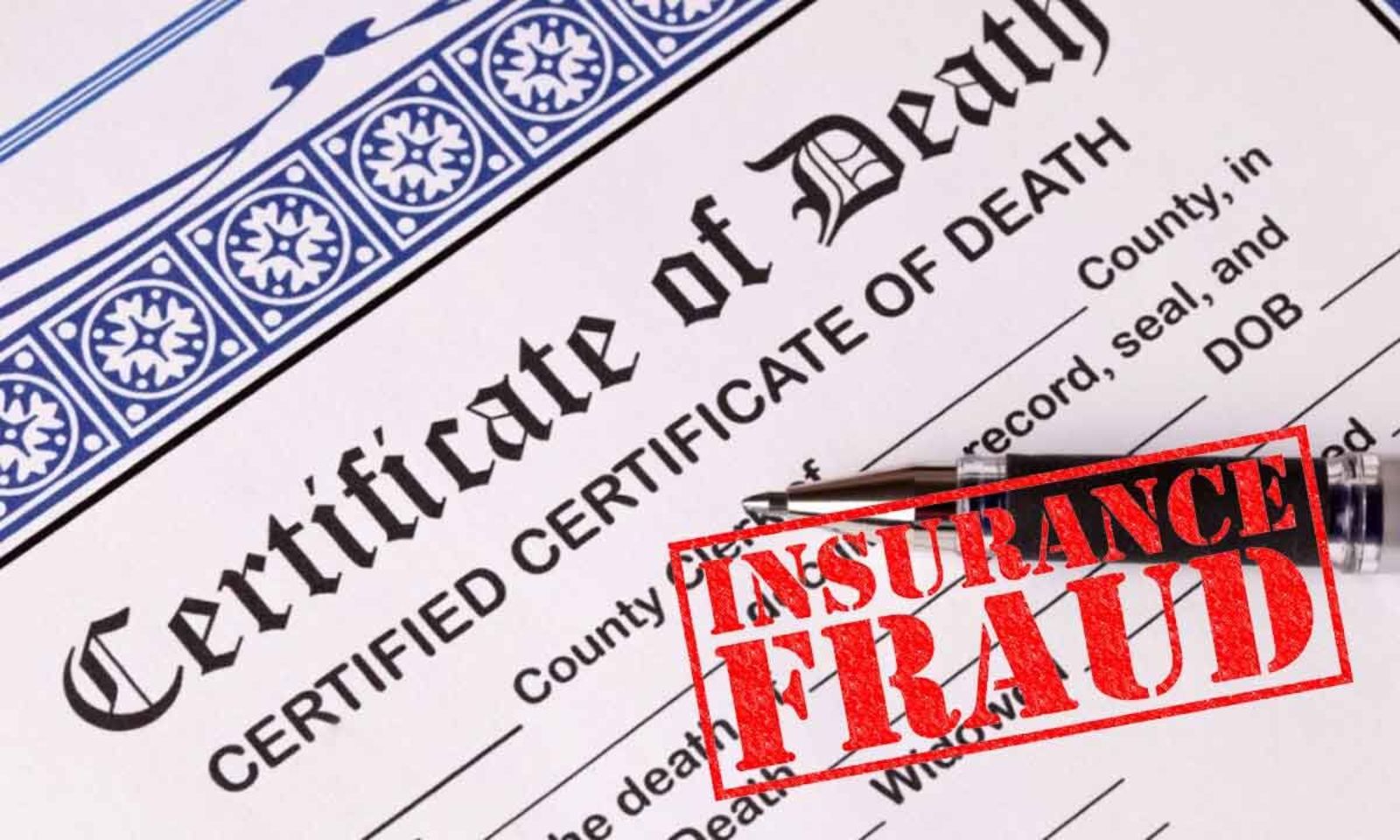 LUCKNOW: Uttar Pradesh Cyber Crime police in Lucknow exposed a group of cyber criminals who were operating a network of fake websites and forging death certificates to make fraudulent insurance claims under the Pradhan Mantri Jeevan Jyoti Bima Yojana. The investigation has resulted in the arrest of two individuals and the shutting down of the illicit operation.
A Son's Vigilance Unveils the Scam
The unraveling of this sophisticated cybercrime operation began when Veeral M Joshi, the son of Mukesh G Joshi, a resident of Gokul Township, Boling Worar Palghar Vasai, Maharashtra, filed a complaint.
Joshi reported that a fake death certificate had been created in his father's name through an illegal website. The complaint alleged that a false death claim was submitted to India First Life Insurance Company, aiming to fraudulently obtain insurance coverage.
ALSO READ: Search All India Police Station Phone Numbers & Mail ID Through This Search Engine
The case was registered under various sections of the Indian Penal Code (IPC) and the Information Technology Act, including crime number 41/2022 under sections 419/420/467/468/471/120B IPC and 66D IT Act at the Lucknow Police Station Cyber Crime division.
A Coordinated Effort to Uncover the Deception
Taking up the matter Prof Triveni Singh, Superintendent of Police, Cyber Crime created a dedicated team, led by Inspector Brijesh Kumar Yadav to arrest culprits and uncover the extent of their deception.
The investigation led the team to scrutinize various websites and online accounts associated with the scam. After gathering technical information and conducting a meticulous analysis, a crucial piece of evidence came to light.
It was discovered that a fake website, http://crsorgi-govn.in, closely resembled the official government website, https://crsorgi.gov.in. This fraudulent site was being used by the criminals to produce counterfeit death certificates for living individuals, followed by numerous applications for fake death claims from India First Life Company under Pradhan Mantri Jeevan Jyoti Bima.
ALSO READ: Surge in Cyber Crime Complaints Involving FedEx Parcels: Dehradun Cyber Police Issue Warning
Police Turn the Tables on the Criminals
Armed with this newfound information, Inspector Brijesh Kumar Yadav and his team took swift action under the guidance of senior officials. They activated their own information system and utilized technical resources to run a website, issuing fake death certificates to catch the culprits red-handed.
As a result of their efforts, two key individuals involved in the operation were arrested and subsequently booked on September.
ALSO READ: Beware of DogeRAT: India's Android Users at Risk from Sneaky Malware!
Method of the Crime Unveiled
The cyber criminals employed a cunning method to swindle India First Life Company. They created fake death certificates by purchasing the domain for the website http://crsorgi-govn.in and establishing numerous franchises on that fraudulent site. This allowed them to submit a high volume of fake death claims, all under the guise of legitimate insurance applications.
Details of the Arrested Accused
The two individuals who have been arrested and are now in police custody have been identified as Suraj Mani and Nagendra Pal.
The successful operation by the Lucknow Police Cyber Crime Unit serves as a reminder of the importance of cyber vigilance and the relentless pursuit of those who seek to exploit digital platforms for unlawful gain. Authorities continue to urge citizens to exercise caution and report any suspicious online activities promptly.
Follow The420.in on
 Telegram | Facebook | Twitter | LinkedIn | Instagram | YouTube