Russia-Ukraine War: Anonymous Hackers Attack Nestle For Not Leaving Russia; Leak 10 GB Of Company Data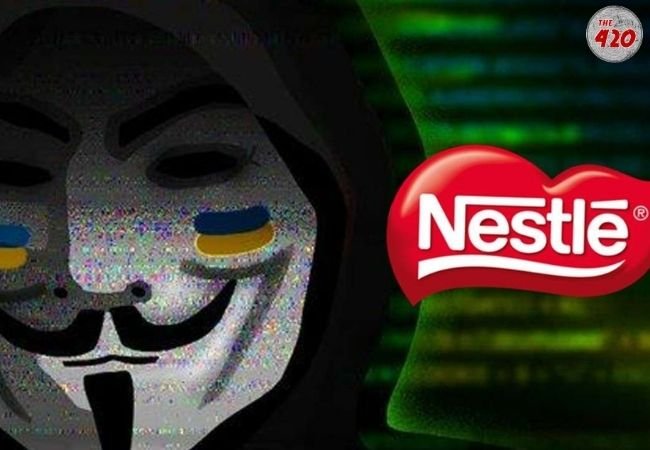 By Prateek Sharma: In light of Russia's invasion of Ukraine, the international hacking collective Anonymous has urged Western corporations operating in Russia to pull out or face cyberattacks.
Anonymous was behind multiple hacks on Russian state-controlled media and government websites, in which it forcibly replaced Kremlin-directed programming with recordings of the bloodshed in Ukraine and anti-war statements.
The collective has also carried out cyber raids on Russian media regulator Roskomnadzor and Russian intelligence and security service FSB, exposing the details of Putin's intentions to seize Ukraine and undermining the Kremlin's internal propaganda campaign.
ALSO READ: Russia-Ukraine War: Anonymous Hackers Declare War Against Putin And Russia In Cyber World
But now, the hacktivists are turning their attention to large corporations who have not yet suspended their operations in Russia amid the war.
Amidst this warning, Anonymous, a decentralised international activist and hacktivist collective, hacked Nestle's database. Nestle is the world's largest food manufacturer.
Anonymous said in a statement on Tuesday that they had leaked over 10GB of sensitive material from Nestle, including emails, passwords, and client information.
"Hacker group Anonymous has released 10 GB of data from Swiss company Nestlé. This is the collective's retaliation for continuing the company's business in Russia," the group said in a tweet.
The Anonymous collective also sent out a separate tweet with a link to a website that has a file called "Nestle.zip." Nestle Orders.txt, Nestle Partial 1.txt, Nestle Passwords.txt, and Nestle Payments.txt were among the files in the file that had been disclosed.
ALSO READ: Russia-Ukraine War: Anonymous Hackers Take Control Of Russian Streaming Services And TV Channels To Broadcast War Footage
According to Cybernews, the file was only 5.7MB in size, which is a small proportion of the total data load the organisation claims they spilt. It's unclear whether the data in question came from a recent hack or previous tries.
Nestle has been hacked just days after Ukrainian President Volodymyr Zelensky chastised the company for its continuous ties with Russia.
"Good food. Good life, says the narrator. This is the slogan of Nestlé. Your company that refuses to leave Russia," Zelenskyy remarked earlier in the week. "Even now — when there are threats from Russia to other European countries. Not only to us. When there is even nuclear blackmail from Russia."
Follow The420.in on
Telegram | Facebook | Twitter | LinkedIn | Instagram | YouTube