The Aftermath Of Genesis & Breached: How Will Users And Cybercriminals Respond?
BENGALURU: In the wake of the recent crackdown on underground cybercrime forums, such as Genesis and Breached, there are lingering questions regarding the future of these platforms, the ramifications for their users, and the efficacy of law enforcement measures. Nandakishore Harikumar, the Founder and CEO of Technisanct, a prominent cybersecurity company, provides his expert insights on these matters and more.
Harikumar believes that existing platforms will become more active, and that threat actors could create their own platforms or run closed forums on private messaging applications like Telegram.
ALSO READ: Underground Cybercriminal Forums Face Setback But May Resurface In New Forms:  IPS officer Brijesh Singh
"Platforms are just a way to hype the underground cybercrime activities. Just because a platform is going down, it's not slowing down anything. There are already existing platforms that can become more active due to the disappearance of platforms like Breached," Harikumar said.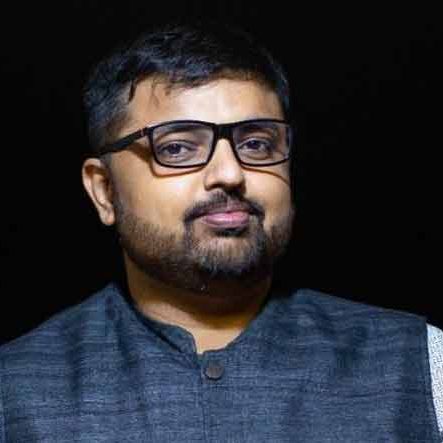 Regarding the impact on users, Harikumar highlighted that users who actively profile vendors or threat actors may face challenges in their investigations, while users who purchase data for scamming are active in all platforms, enabling them to continue their activities. Harikumar's research found that Telegram groups are more active than many of the discussion forums on these hackers' forums.
In terms of the effectiveness of the crackdown in curbing cybercriminal activities, Harikumar believes that it will not be the end of everything, as many threat actors and vendors operate in closed networks with very confidential modus operandi. However, law enforcement mechanisms can help bust organized crime networks, warning other crime groups that believe they are secure and safe from being busted.
ALSO READ: Crackdown On Genesis And Breached Forums Won't Halt Cybercriminal Activities, Warns Expert
Speaking about more such crackdowns Harikumar said, "There should be coordination of countries and its emergency response teams. Even for law enforcement, it's not an easy task to take down these cybercrime portals. The major issue starts from domain and hosting providers. It's not necessary that those kinds of information would be passed to LEAs, and even takedown requests can be turned down. So country-to-country coordination is really required for reducing time to curb these kinds of forums and bringing down underground platforms."
Harikumar suggests that to prevent such underground forums from emerging again in the future, there should be coordination among countries and their emergency response teams. He also believes that cybercriminals will respond to the crackdown by attempting to create new ways to promote their activities, as they enjoy PR and shaming their victims.
ALSO READ: Fear Of Getting Caught Is Essential For Security: Cyber Expert On Recent Crackdown On Underground Forums
The most common types of cybercriminal activities carried out on underground forums like Genesis and Breached are the selling of breached data, internal network access, digital footprints, and 0-days.
Harikumar advises individuals and organizations to protect themselves from becoming victims of cybercrime through a combination of tools, strategy, and policies. He suggests implementing basic cyber hygiene practices like changing passwords regularly, not reusing passwords, using multi-factor authentication, and being cautious when downloading applications from non-trusted sources, clicking links received via SMS or messaging apps, leaving systems unattended, and limiting the usage of public WiFi.
Follow The420.in on
 Telegram | Facebook | Twitter | LinkedIn | Instagram | YouTube